Bought Dec-B before the Sale Ends on Splinterlands
DEC Batteries (DEC-B) sale is going on and it will be closed on Sun, 09 Apr 2023 18:00:00 GMT so we must act on time before it ends. It's been quite a few weeks since when the sale has been ongoing. I wanted to buy before but I just did not do it because I knew that there is enough time to perform the transaction now it seems that I should not delete anymore because we are left with less than 2 week time. Ideally, it is always good to buy early and avoid last-minute issues but even now it is not late because the sale will be ending on the 9th of April.
What is Dec Battery
This is a soul-bound token in the game that we cannot transfer to another account but its value is the same as the Dec token. As of now, the information has not been shared that what will be the use case for this but I am sure that things are going to be better and I trust the team so I have purchased today. I am sure things are going to be much more beneficial for the people who are holding the token and maybe in the future, we are going to get some additional discounts or promotional benefits in-game so I do not want to miss this opportunity.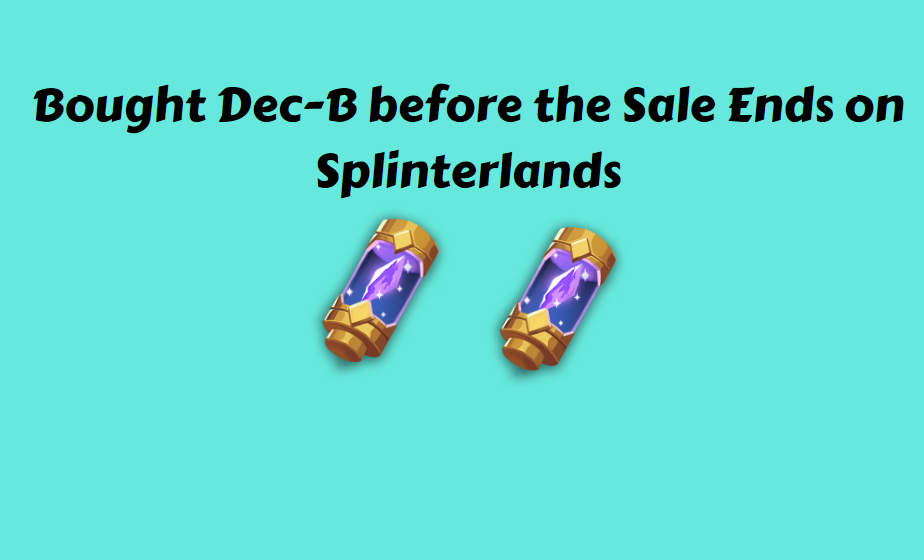 My Purchase
I have purchased 20000 tokens in total and made the payment using vouchers. I also conceded a ring to buy more I should be doing in a week but for now, 20000 is not a less amount that I have purchased and for this purpose, I use 100 vouchers as payment. There are two options that we can choose to make the payment and these are a voucher or the DEC token. Generally, I take part in all the promotional sales because these are profitable, and in this case even when I am not aware of the upcoming benefits but I have also participated because I know they will be multiple benefits later on.
I get vouchers every day based on my SPS holding so it is good to use. I also use about us to buy the SPS promotional card this week and that is another powerful card game because it comes with low mana but brings different abilities to the game. I wanted to buy more but I could claim only 29 cards in total because I have 29000 SPS in my account. This is another promotional speed that is on in the game and if you have not made it till now then suggest you go for it without further delay.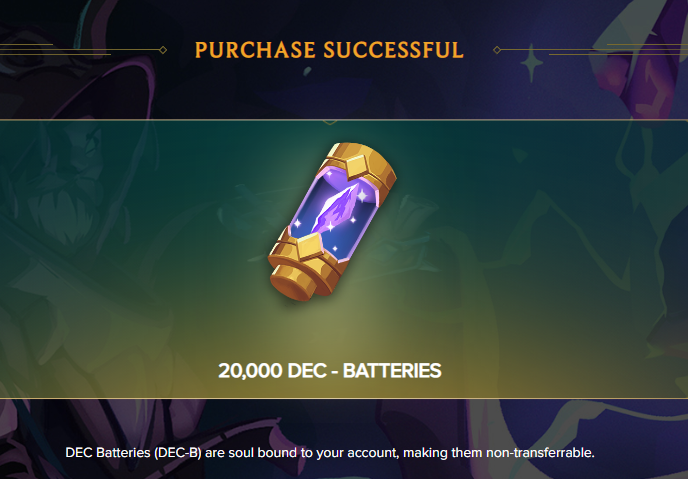 ---
I have been focusing on SPS primarily because I want to grow my holding. I have also passed my card purchase because of this and once I can build a nice holding for SPS then I will think of adding another asset to the game. There are so many things in the game that I want to have but with the limited resources I am trying to keep my portfolio diversified and add money as things possible. Cards are a very important part of the games so I also need to focus on that because it helps to make the gaming experience better.
It's been almost 3 seasons since when I started playing in the game and came out of Rental completely. I am happy with my gaming experience and whatever reward I am earning post-season end. As of now, I have no plan to go on the rental again because that is not profitable in the current situation and it is better to play the better and earn a good reward by yourself rather than giving the cards to someone else and expecting a better reward.
This is not just again instead there is a lot that one can do to follow different investment strategies along with gamification and different strategies. I enjoy playing the battles every day but at the same time, I also plan out things to add more value to my account by going the overall holding. this holding can be informed of tokens and various digital assets which are also quite valuable in the game ecosystem.
Thank you so much
Stay safe
Posted Using LeoFinance Beta
---
---