#FinancialGoals2021 Initiative | My plan to Grow in 2021
Hello and Namaste Everyone
2020 was definitely a crazy year as first we had the fork of chains and have another place named Hive. By the time we were settling down then Covid-19 started increasing and countries started lockdown that changed our life. We got affected by various sides like financial, employment, business, etc and now we are in the new year of 2021.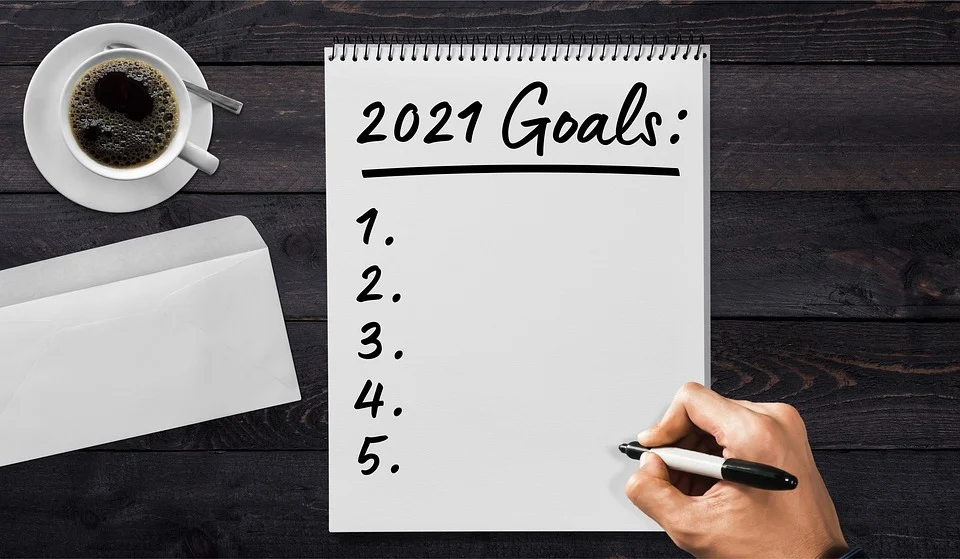 Investment strategy for 2021
I started my crypto journey in 2019 and it took about 8-9 months for me to get familiar with this because it's so vast. last year in 2020 I was able to make myself part of various projects and even started working more on Hive. I am about to complete 2 years in the crypto space this march and I am in a better position to follow few strategies now. I have already stopped investing in the traditional instruments and for the first time in 2020, I started investment in crypto. I invested in HIVE coin also shared a post for the same with my experience.
I will try to expand my portfolio this year in crypto and for sure I am not going to invest anything in instruments other than crypto. Crypto is not just about coins but also a form of technology so I want to be part of this revolution in the early stage.
Do you have any specific assets that you want to invest in?
My first crypto started with HIVE and I don't have anything specific other than Hive and some tier 2 tokens. I will continue to increase my stake in the Hive. I don't earn much so I cant invest nig amount and even unable to invest on monthly basis however whatever I will save will be invested in HIVE.
Preferred Investment? Crypto, Real State, Commodities, Stocks?
I have been a traditional investor prior to entering crypto and my preferred investment will be only in Crypto only. My goal this year is to have increased in my crypto portfolio and no investment in traditional investments like commodities and stocks etc.
Do you have a plan or a set of goals on how to use and grow your stake?
HIVE Goal:-
I hold 7,842 hive power and I keep on staking all my earnings on Hive. This is the snapshot of my current Hive Power holding.

My goal in the year 2021 is to have 15k Hive Power by 31 Dec 2021
I have a plan to achieve this goal by posting and investing in Hive. I will try to be more active on the platform and all my earnings will be staked. I will even invest my saving over here to bring some more value to my staking of Hive. I could have even more tokens but because of lockdown last it did not happen. My work was impacted and my earning was stopped for about 5 months and now things started to come back in the previous shape. Looking at the current scenario if everything goes well then I will be able to buy some hive coin. Although my 2021 Hive goal is 15k maybe there is the possibility to take it even higher nearest to 20k if things go as per my plan this year.
Along with investment and working more on Hive, I will also use Dlease, Curation, and Delegation to get more hive tokens and this is how I will achieve my goal.
Leo Goal:-
I started recently with Leofinance and I hold very few coins in my wallet. My goal with Leo is to have 1000 Leo Power this year.

I started posting and engagement on let finance and this year I am going to increase it further to achieve my goal.
CTP Goal:-
CTP is one of the tokens that I have also started working and I set up a goal to have 2000 CTP power this year and I will follow the same plan as Hive and Leo here as well to increase my staking.

---
I expected the Hive price to be $1 and $1.5 for Leo in 2021.
Hive has already made it happen within a month of its launch and I don't see anything stopping it to get it there. Leo has shown an amazing move in its price and the way it's going up can easily take it to the price mark of 1.5 USD.
---
I Like what @nathanmars follows on this platform. He follows Earn>Invest> and repeat strategy and I also follow the same. I also follow the same and continue to do the same.
Thanks to @theycallmedan and @LeoFinance for bringing this awesome initiative and I am very happy to share my participation
Thank you so much.
Have a great day.
Posted Using LeoFinance Beta
---
---