Learning to Trade in Crypto Market
The current situation in the Crypto market is in the space where sometimes there is a good pump which can be a good time to trade and make some money. Bitcoin price has gone up by almost 50% in the last couple of weeks which I think is a good opportunity for anyone to make a nice profit. Even though when we are not in the Bull cycle then also there are certain instances when things can go in our favor and we can make some money if we try to put in some effort.
I know that I am not good at trading and this is a reason why most of the time I miss this type of opportunity. I think that I need to learn this skill and improve my trading knowledge so that whenever the market seems to be in this condition then I can try my hands. I do understand that profit is never guaranteed and I can also end up losing some money but that is how this market works and we always need to take a risks with the investment.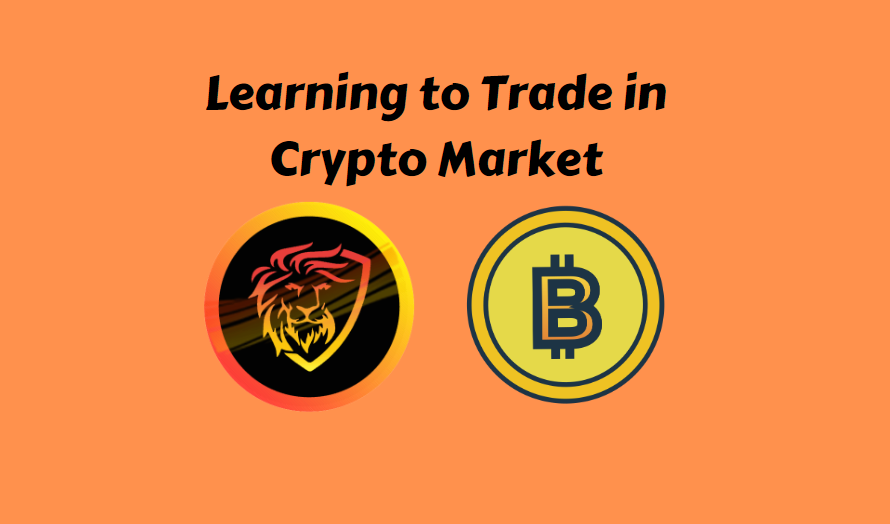 I am holding some Crypto assets but all these are for the long term and this can be a good idea to keep some liquid money that needs to use for buying low and selling high. I need to speak with a certain percentage of profit and whenever it is achieved I should be taking the exit and that's how this should be going. I will be exploring more content about it and this way I will intend to add more knowledge and understand how this type of trading I can do in the future. It's all about learning new things in the market and I truly believe that there is a lot for me to learn. I am not planning to be a daily trader instead the intent behind this learning full thought is to gain some knowledge so that whenever there is an opportunity I can play with a little amount of money.
With every investment, there is a certain risk and hopefully, I will be able to take a risk on a little amount. They have been situations when holding power made things better and hopefully in this way also I should be able to make things move as a profit for me. The Internet is the best place to learn about it and I am sure I can get a couple of fantastic poses here as well because we have amazing content creators sharing their experiences and knowledge. I am not in Harry but it is one of the tasks which I am planning to start soon so that I can add another segment to my crypto knowledge.
This is just a random thought that I have been trying to discuss and finally, I have decided that I am going to do it hopefully next few weeks or months would be enough for me to learn. Initially, I will be starting with a very low amount just to give it a shot and once I feel comfortable then I can think of increasing it further.
Thank you so much
Stay Safe
Posted Using LeoFinance Beta
---
---