LeoFinance Microblogging dapp "Threads" needs more Awareness
We know Twitter and most of us use it because it's easy to use and we need not write long posts. Undoubtedly it is easy to use but this is part of web 2.0 so content monetization is not possible here. It also can get the content censored anytime and that is something that has affected a lot of users on social media platforms and even I have seen multiple incidents of account bans.
The leofinance team has come forward with an alternate for Twitter. They have Threads and it is a microblogging platform built on the blockchain. One of the best parts is that anyone can monetize the content here with no procedure to follow because we all get it by default. Another point to consider is that we need not follow any criteria to post here like the Leofinance website where only money-related content is expected.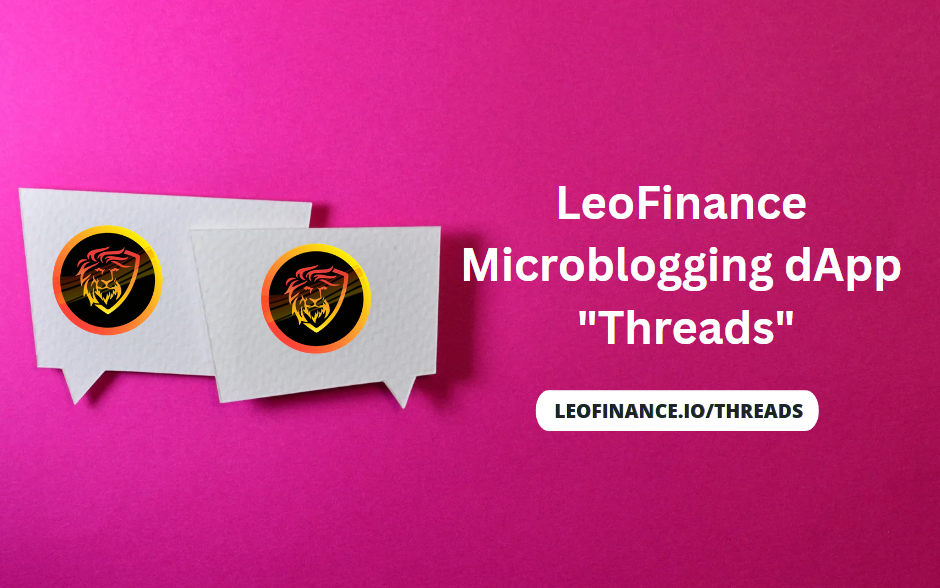 I see this as a great addition and I hope to see that lot of people will be using Threads once they are aware of it. I believe the major concern here is that lot of people are not aware of threats and because of this the active user base is not so being and even some people think that there are also some criteria to follow but we need to make people understand it.
As a community, we should start more awareness about this micro-blogging platform built by the leo team. They will be money more features added in the future but even now it is very easy to use and anyone can monetize the content without following any criteria on the type of content. What else do we need to create the contact I think this is good enough to start with.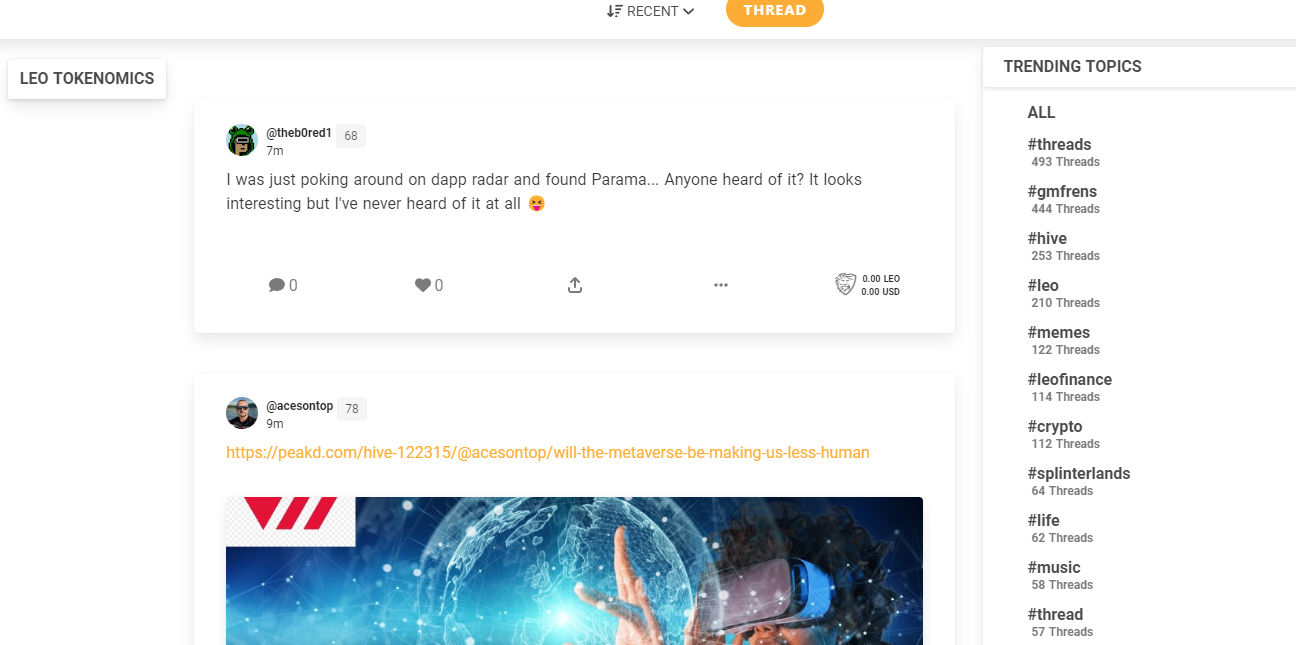 It is very easy for people to create short content as we do with reels and YouTube shorts. Similarly, microblogging is also popular because people like to read small posts and even they are comfortable writing in limited words instead of writing long posts. Not everyone is okay to write such a long post and because of these many people avoid writing but with microblogging, this is not a problem anymore. Instead, it also allows earning a reward which is a possibility but not guaranteed.
So let's try our best efforts to make more people aware of this microblogging application developed by the Leo team. Currently, there is no mobile app available for these but I hope you should be available soon, and once that is launched then it will make the experience even better.
Thank you so much
Stay Safe
Posted Using LeoFinance Beta
---
---