Review of BlockFi || is it worth keeping your Crypto ?
Hello and Namaste Everyone
I am spending more time on crypto this year trying to find and explore the various options. Crypto is a vast segment and I feel like the more I try to learn but still I feel that even more is left to go through. Today in this post I am going to share my experience with
BlockFi.
---
What is BlockFi?
If you hold crypto and don't trade then Blockfi can help you earn some interest in crypto without selling it. Ideally, you don't get anything for holding crypto but this way you can earn up to 8.6% APY on your cryptocurrency.
BlockFi is a digital platform that provides crypto savings accounts and crypto-backed loans in addition to supporting live crypto trading. With a BlockFi Interest Account (BIA), your cryptocurrency can earn up to 8.6% APY. Interest accrues daily and is paid monthly. There are no hidden fees, no minimum balances, and no reason to wait.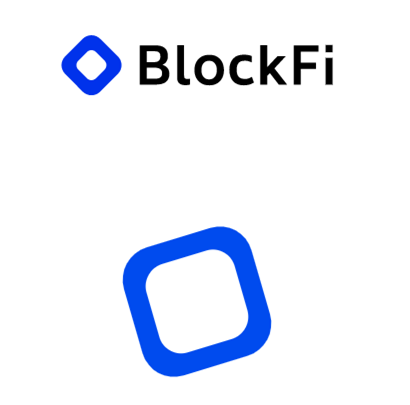 src
---
My Experience with BlockFi
I created my account in Dec last year and deposited 0.02 Bitcoin which was about 400 USD worth that time since the price was not too high like today. Although I had a promo offer and as per that I should be getting $25 or something but I am yet to receive this amount. As you can see that I have got some interest in form of BTC on 1 Jan and 1 Feb. It means Blocfi pays interest on the 1st of every month for the period we hold crypto.


src
Process to Deposit and Earn Interest
This entire process is easy and anyone can get it done in 15 minutes maximum. Created account and submit the document for KYC because it's mandatory and it gets approved within minutes. After my KYC got approved I deposited Bitcoin and that's all. It starts earning interest automatically the money deposit is successful.
My Earning so far
Here is the snapshot of my account and I have earned $4.51 until 31 Jan 2021 and accrued interest for period 1 Feb until today is $0.48 and interest for Feb months will be paid on 1 March 2021.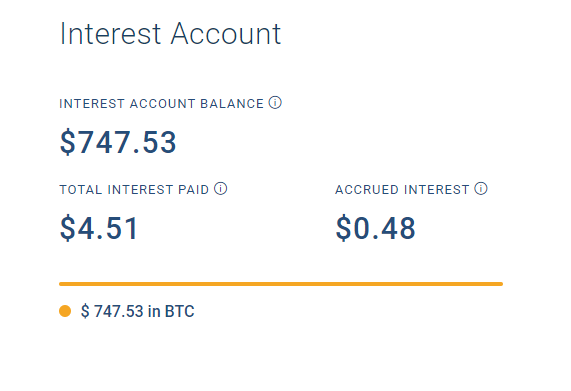 src
This could be a good option but to be honest, I did not like it much and I will withdraw this amount soon. This amount is not even 5 USD in almost 2 month time period and their APR is up to 8.6% which is quite less. I don't expect so high return but certainly, it should be a decent one. If you like this much of return then you can go ahead but if not then this is not for you.
---
---
Conclusion
This is the first time I used blockfi for earning interest in crypto and in my opinion, the ROI is quite low. Blockfi was started in 2017 and maybe that time this apr was good but not now because I can easily earn around 12-15% on Hive so there is no reason for me to stuck here for less than 9%.
If you like to join then you can use my referral link-
https://blockfi.com/?ref=5c8e6427
---
Thank you so much.
---
---