Spike in Splinterlands Rental Earning
Gaming is fun for sure and with Splinterlands it's even better because we need to follow certain strategies. My account has been on the rental market since August last year and I have seen a drop in the earnings continuously but seems like now the situation is getting better. I am not sure if this is temporary or if this is going to improve but I like it because this spike in earnings is good for me. I am getting more DEC tokens every day and I am happy to have more.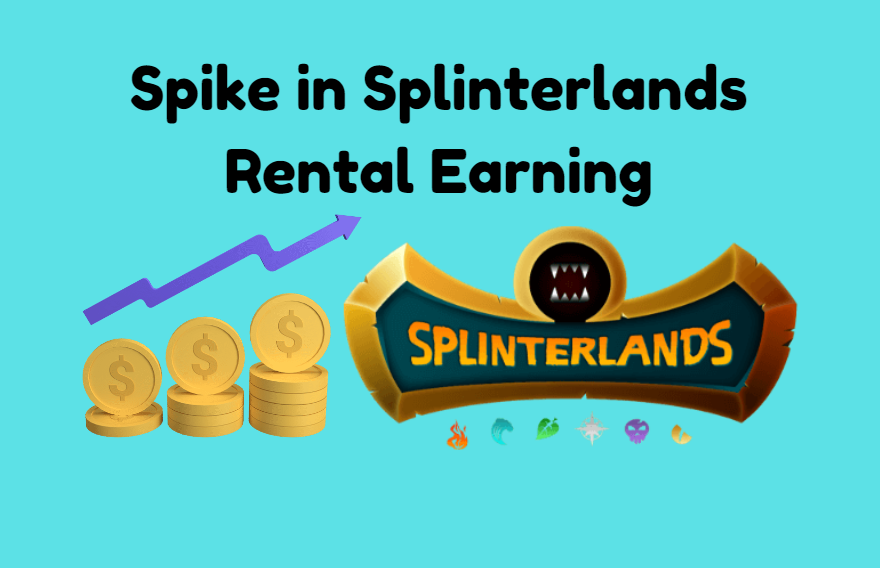 Cards Rental
Cards rental is the best option for those who are struggling with time. I have been playing the game since the beginning but now because of my busy schedule I do not get enough time to play every day and this is why I thought of trying rental which is a good option. Initially, it was for the trial for one season however it went well so I decided to continue it further and even now I follow the same. There are two ways that we can follow with the card rental. First, we can go with the manual options through the game website, and here the process is easy but it required some time to manage the rental and any change in the demand and price. Secondly, there is a service that is easy to set up and it does not require any more time for card management.
Rental automated
I use the splex service to manage my card rental. This setup is very easy and one time after that we need not spend any more time because this platform does it all for us. They charge a 10% commission on the earnings so if you are earning 1000 Dark Energy Crystal (DEC) in a day then you will need to pay 100 DEC as a commission for the service charge. I remember that when I started using this service in the beginning that time I was able to or more than 2000 DEC tokens in a day. Now, this has been reduced to 1000 tokens which means there is a dip of 50% in the earnings.
I am still okay with these reduced earnings because this is good enough for me as of now considering my schedule. I am earning more than 10k tokens in 14 days which I think is good enough for me how ever I can get more then it is always better. The good thing is that I do need not to spend time on the game and it is completely automated so this is like a passive income for me which is not so huge but something that we cannot ignore and it is worth considering.

My rental strategy
As I have mentioned that I am ok with the current earnings and if it continues in the same way then I will continue to keep it like this. It is important to review the earnings once in a week to see how it is going and the same as I have been doing for the last couple of weeks. The game is fun and I know that players can earn better than the rent. Later on, I will see if I have enough time to resume my gameplay. As of now, this is good with the current reward through the rental and hopefully it will remain the same or increase in the coming days and weeks. I am not expecting this earning to go down further and I should get at least 1000 tokens in a day or whatever the current trend is.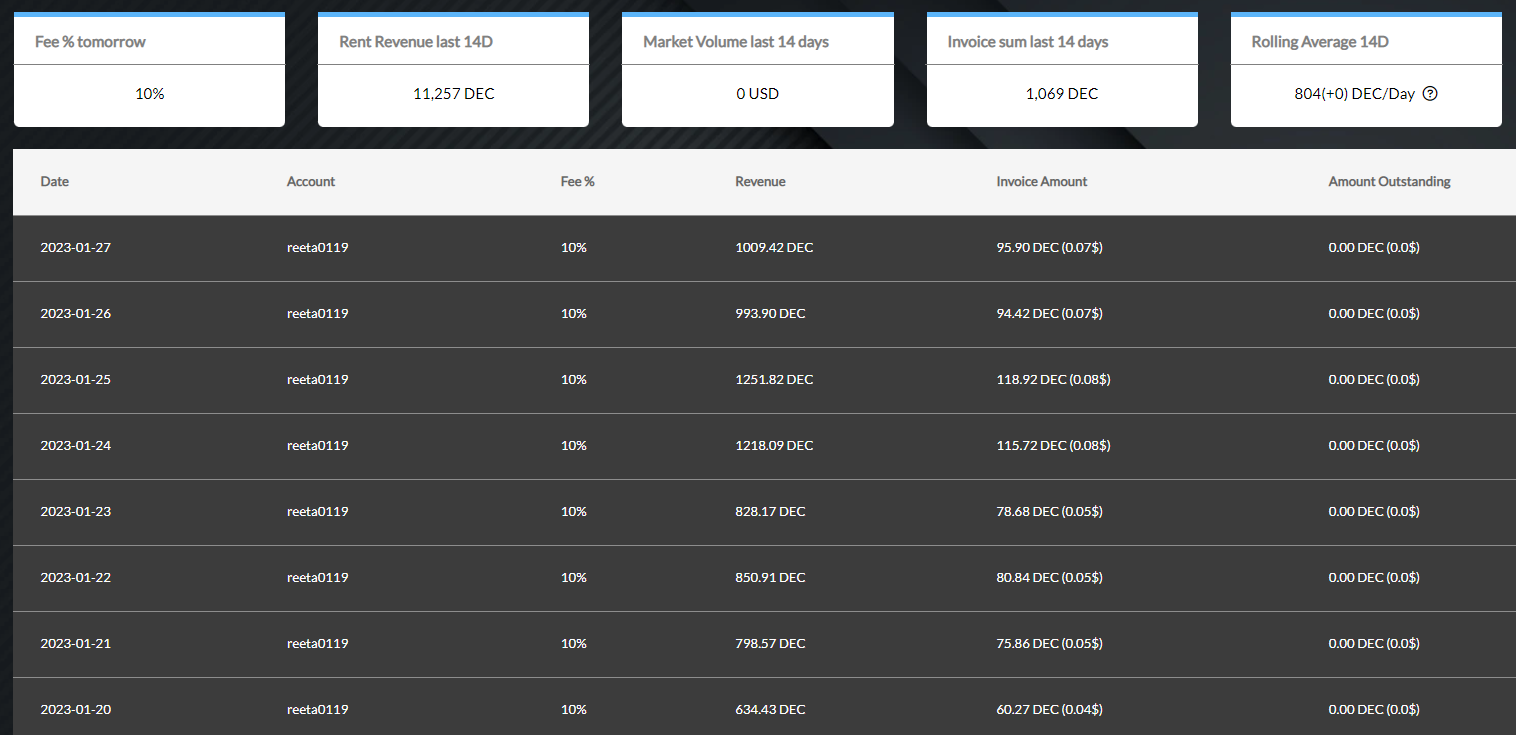 Above is the snapshot of the last 7-day rental earing and we can see that I had got approx 700 DEC in a day but now I get approx 1k. This could also be because of the ending season which I am not sure of but I am ok with this. Although I hope to go it higher if it stays stable at this mark then also it's fine.

So I am going to continue for some time if this earning does not get affected much. There have been some changes in the game and even some new cards have been announced that we can expect to see soon. I hope that now this game will be even better and fun but we need to learn and understand the new abilities.
(Splinterlands is a fantastic play-to-earn game and if you like to join then do it through my affiliate link shared below-)
https://splinterlands.com?ref=reeta0119
Thank you so much
Stay safe
Posted Using LeoFinance Beta
---
---