SPS Listing in Huobi Exchange Announced
The splinterlands game has been doing pretty well and I see that in the coming years this will grow significantly as compared to what it is now. There are many reasons why this project is growing and one of the biggest reasons in community adoption where every month thousands of new players are coming here and investing in the game to add more value to the project.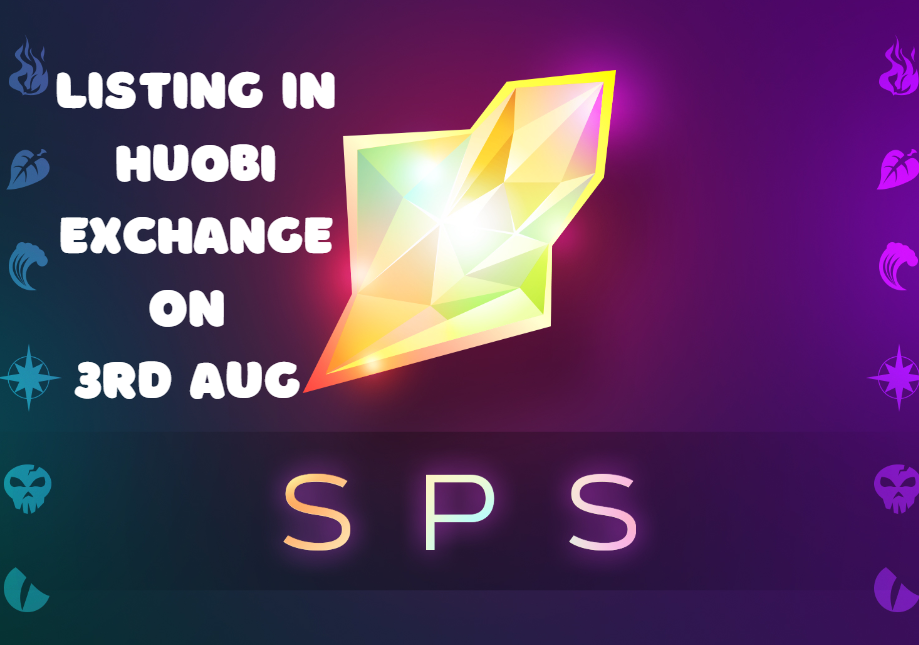 The AirDrop for the SPS token has been ended already last week but now the team is more focused on the token listing and bringing new things to the community so that the value appreciates. Exchange listing is an important part of any token and now this has been announced today that SPS is getting listed on who will be global on the 3rd of August which is just one day from now. More exchange listing contributes to increased trading volume and obviously, this is one of the reasons that also determines the token price. Who will be global is a leading exchange and I expect that with this listing more people will join the trading for the token and this is going to help splinterlands for sure. Below is the snapshot of the announcement made by the exchange on their portal and you can check more about it using the source link that I have provided.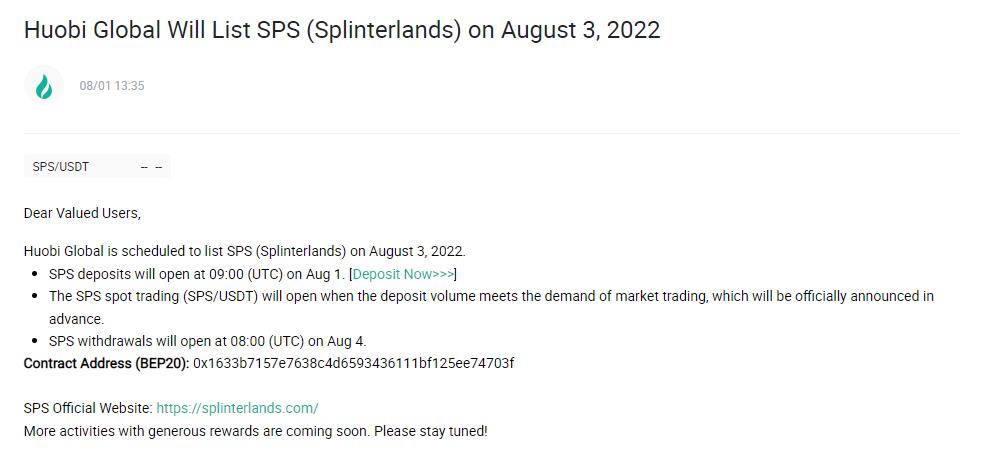 So as of now, the token is listed in the overall 13 exchanges including internal ones and with the new one, there will be 14 exchanges in total where we can trade the SPS tokens. This is good and I would say great because in the one year the token has got listed in 14 exchanges means a lot and surely has given a bunch of options to the community/investors so that they can choose the one exchange edge but their convenience and trade in the token. Maybe some people are expecting to list in by Binance exchange but I think this will take some time however this should happen for sure so let's wait for the day when we will see that SPS is going to be listed in the binance exchange.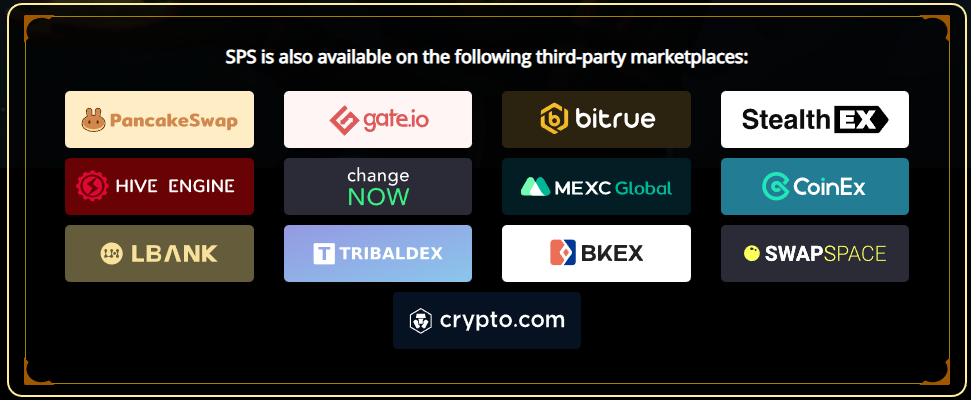 I mostly trade internally because it is easy to use and I can also use my hive token to buy SPS. There is no charge for trading in internal exchanges and there is something that gives an additional advantage to the hive users. I placed an order for 1449 tokens and it was filled within a few hours for the interesting prices which I was not expecting so I can say that the first day after the month has been pretty good for me and I would say it's a good beginning of August month as well for the high as well As for the SPS community. Hive price has increased and this ha made people happy for sure and SPS is getting listed in another exchange called Huobi.

Huobi is a good exchange and we even have the hive token listed but as of now there will be only a pair with SPS/USDT and maybe later some other pairs are added by the exchange. I hold over 15K tokens in my account and all of these are staked but I want to have 20 thousand this year so I am trying to buy as many as I can. I am quite hopeful that in the next five months I should be able to achieve that milestone of 20k SPS tokens in my game account.
Thank you so much
Stay Safe
Posted Using LeoFinance Beta
---
---