Time to build with Hive for Long term
People often don't get happy when the crypto prices are down. It's because their rewards are affected and they earn less but I don't think that this is a problem. The reality is that no market can always be in bullish sentiment and we need to plan our strategy accordingly. No market stays stable and it keeps on fluctuating depending upon the supply and demand and even the cryptocurrency market is not an exception.
Low Hive price is time to Build
When the hive price was high then I see more people posting and trying to earn more. In fact, the number of posts was increased when the hive price was more than $2. Now the price is in the range of $0.35 and many authors are not getting the motivation to write. I know that this is subjective but in terms of investment also low price is the right time. We can get more hive coins at a lower price but the curation APR is not linked with the market price. You always get the same amount of hive coins through curation and this has no connection with the market price. The high price is good for those who want to cash out their post-earnings but if you have the plan to build the bear market in good time.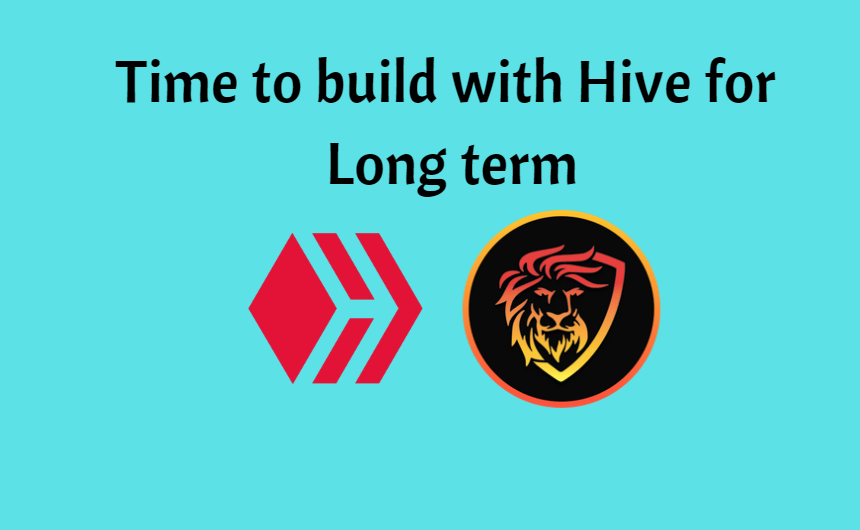 My Change in hive strategy
We get more hive coins at the lower price so now I try to post more with 100% power up so that I can get more Hive power. I have a long-term goal with the hive and for me, 1 hive =1 hive so the low price does not affect my goal. Apparently, I get more hive power now as compared to what I used to get 2 months back. It's about making the right strategy and I hope that this change will help me have more hive power. We all know that having more HP means more power to support many content creators and even increased delegation/curation reward.
Hive Power increases at an APR of approximately 3.00%
This is the current rate and it does not change much however we can also earn approx 8-10% of the curation reward depending upon the way we curate posts. I checked my curation APR through hivestats and it's showing as 9.83% as of today. So if I include my curation earnings along with the blockchain increase then I can expect 12-13% of the annual increase in my HP. I think that this is a good amount and double what I can earn with my deposits with banks in India.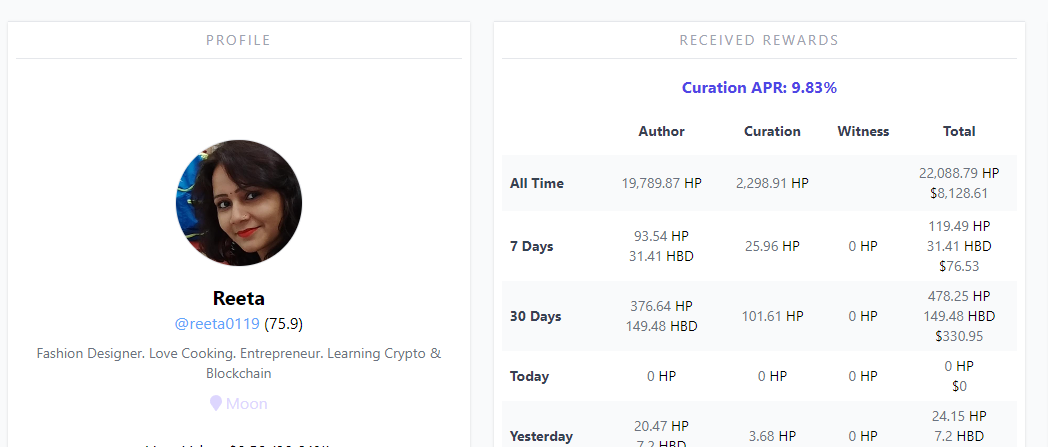 ---
Hive is a free transaction blockchain and I am not sure if there are more chains like this so it has huge potential to grow and then it's obvious that the price for hive will also grow. I expect that HIVE will be worth 3-4$ in the next bull run and hopefully we can witness another bull cycle by 2025. It's 3 years from now and we have seen approx 1 cycle in 4 year time. It's difficult to predict the time for the next bull run but it will happen for sure. I am on it to build for the next bull run and I am quite confident that I will succeed in my long-term crypto goal. I am not good in trading but I have seen people building a valuable portfolio through holding and I am trying to do the same.
Thank you so much
Stay Safe
Posted Using LeoFinance Beta
---
---