What Polygon bring for us...
These days Polygon is a very popular name for all of us who are in crypto or especially in DeFi. Those who do not know I would like to give a short overview about decentralised finance. This is the kind of platform where we can invest our coins and earn a decent apr while keeping the full control with us and we can always switch to another form or pool since the platform renowned is smart contract and it provides complete control to the investors unlike banks where we lose the control the moment we deposit the money with them.
Ethereum is the first ever blocked in network which was chosen to build decentralised finance and it was very much successful. Platforms like sushi swap got so much attention by the community however later things did not work well because of issues. Although Ethereum was doing pretty well but transaction cost was one of the region why people started going away as not everyone is OK to pay huge amount just for the transaction fee and sometimes these transaction fee was much more than the overall value of the transaction. Ethereum is known as a leading blockchain where thousands of projects are built and undoubtedly this is one of the blockchain network which is able to scale the networks but there was no alternative at that point of time that can provide an option to run Ethereum the apps while keeping the transaction cost at the lower side.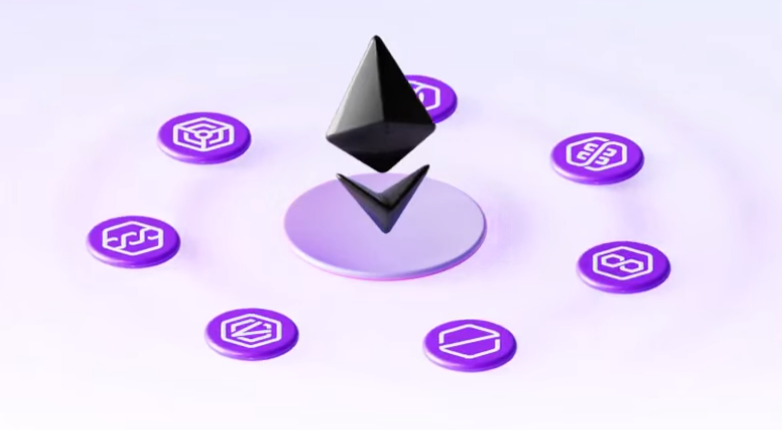 So the problem statement here was that Ethereum transaction fee was very high and because of that it was not easy for everyone to transact on the network and that's when the Polygon came in the picture and it has really helped people to solve this problem. Polygon says that- "Bringing the world to Ethereum" which means you can run Ethereum be apps on Polygon network and in simple words you can also call it an alternative chain that is capable of running Ethereum dapps with the same functionality and scalability. This solution was very good provided by the Polygon network because anyone can use the network with the same services while the transaction fee was too low and I would say it was kind of negligible as compared to what Ethereum used to charge at that point of time. These days the transaction fee by the Ethereum is again at the lower side but there was a time when it was too high and really not affordable for everyone in crypto space because no one likes to pay a higher amount just for the transaction fee.
Polygon believes in Web3 for all. Polygon is a decentralised Ethereum scaling platform that enables developers to build scalable user-friendly dApps with low transaction fees without ever sacrificing on security.
When any project solve the real life problem then it's obvious that more people pay attention and become part of it and as a result more than 19,000 Dapps has used the Polygon network to scale their performance. This is a big mark and because of this Polygon also got so much attention however they keep on building to make it even better and now they are literally doing pretty well Ivy blocks in network and also doing fantastic work in web tree which is going to be the next game changer in crypto space.
As of now the Polygon is not just limited to provide the alternative option for the Ethereum but it has their own chain which runs the same way like Binance smart chain where projects can be built and transaction fees is too low which is paid through their token called Matic. We have seen how the bananas coin grown over the period of time especially after the launch of BSE so I expect that Matic also has a bright future looking at the adoption and the use case after coin in the market and the platform.
The Leo finance team had chosen Polygon network to build their another DeFi platform which proves that Polygon is a leading platform else leo team would have not chosen it. Polycub has been doing pretty well an I have never seen any security issue with it and even there has been no outage at all since the day of its launch and that is something need it for any project to be backed by. So overall the Polygon network seems to have a fantastic technology and I scalable platform for any project to build on it I'm definitely making things easy and affordable for everyone.
Thank you so much
Stay Safe
Posted Using LeoFinance Beta
---
---