Monetizing The Dunk! Air Jordan 1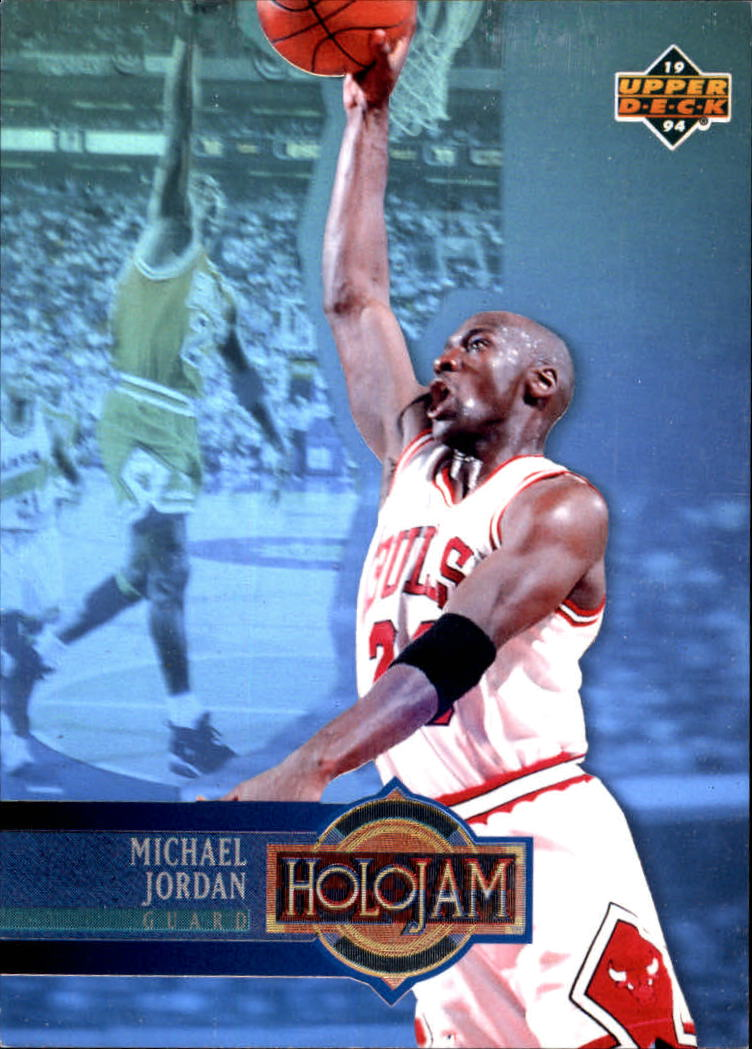 source
Hi!
This is my 1st article on DunkSocial and I wanted to start with a short history about my basketball passion but I will leave that for the next ones.
Now I am very excited that this place is well-positioned in Hive and about the whole initiative and Dunk project!
So I made sure to invite some Hive friends over for more engagement and fun!
I've always been passionate about boots and sneakers.
And today I want to tell you something that just happened last month!
AIR JORDAN 1
55 points in a single part of the game!
Remember that?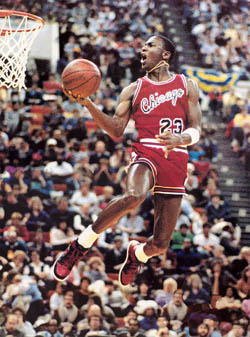 source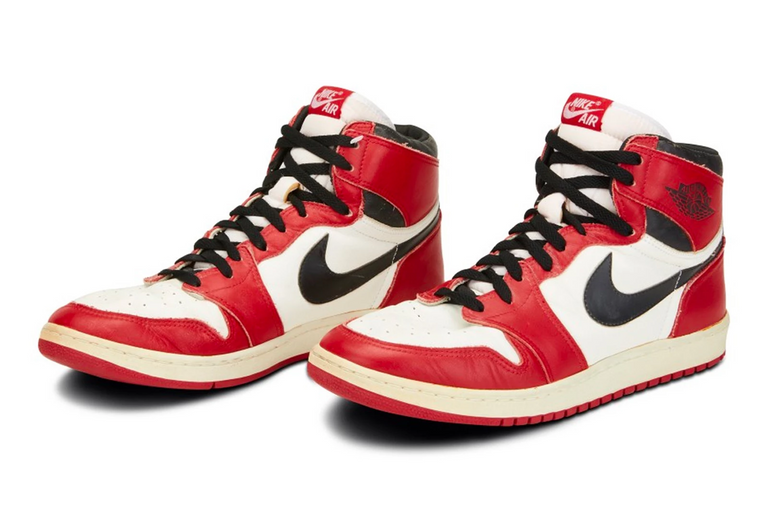 A pair of Nike Air Jordans, worn by American basketball player legend Michael Jordan, during his NBA debut season - that was in 1984-1985 season, I believe, sold at auction last month for $ 152,500!
Wow!
I have to say that was the main attraction of an international sale organized by Sotheby's and entirely dedicated to sports shoes.
I was checking their Twitter actions before the auction took place and people were fascinated about this item!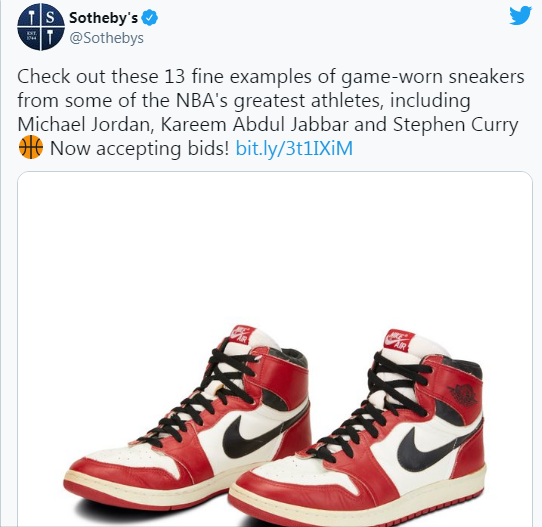 source
💃 💃 💃 They were trending! They were selling a lot commercially. They were even considered to be a niche product 10 years ago.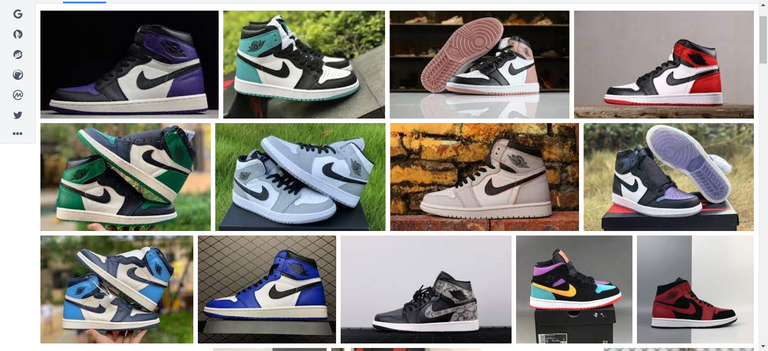 🏀 And these sneaker shoes were one of the most dynamic markets for auction sales, attracting the general public, which also includes wealthy collectors.
How do I know that?
I've checked the progress of the entire thing!
I told you I am passionate!
Last year, we had seen the case of similar shoes, signed by Jordan and sold for .... $560.000!
Dang! 🏀
More insight.
The "Gamers Only" auction, designed and envisioned to happen online-only, offered 13 pairs of basketball sneakers that were used during NBA games by important, huge names, such as Scottie Pippen, Charles Barkley, Steve Nash, Kevin Garnett, Patrick Ewing, Dominique Wilkins, Allen Iverson, Moses Malone si Isiah Thomas, and Shaquille O'Neal.
POSH and Luxury items traveling the globe! These sneakers were previously exhibited in Geneva, with exceptional jewelry, watches, and handbags. Setting: while the "Luxury Week" that Sotheby's auction house organized in Europe.
Question for now or for the future:
Is there a way to buy these kinds of things with crypto or will there be any?
I'd just love to collect items with crypto payments!
Thanks so much for reading!
Here is for a nice watch from his rookie season:
---
---