What should I write about......
For the last couple of hours I have been forcing myself to write something! Every time I have brought my finger in front of my keyboard, it literally stopped there. I am still figuring out what can I do in order to write and make my time little worth while. Talking about that, it has been almost four hours, I am scouring through different things and finally writing this post up.
---
What is happening in HIVE?
---
Seems like, there are plenty of things rounding up in hive. For the past couple of months I have been really busy which made me loose lots of important updates about HIVE. Well tbh even after all these, I have been gathering as much information as I could about my investments all over HIVE. For starters Splinterlands! I have been giving a lot of effort into building my assets out there. Which, I believe will eventually help me build my HIVE assets (HP/HBD) over the time. Kind of playing a long game out here. Well, apart from that, lets talk about the other related aspects which are happening into the HIVE eco-system and also to myself.
---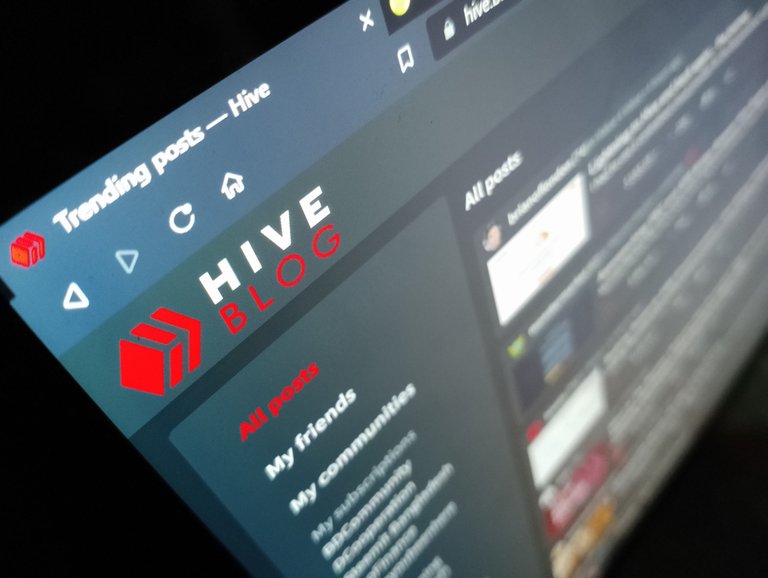 ---
---
It feels like just few days back we started our journey with HIVE. Within a very short span of time we are where we are. I must say it was a junky road but it was well worth it. For everyone, if you are looking to express your feelings or have anything to say about your journey so far, here's a post from @hiveio. You may give out some insights about your thoughts.
---
---
Honestly, I need to spend much more time in this section, like I used to. So many information is lurking out in here. In fact, if you are looking for the latest updates, information, this is place where you should spend your time.
Just to start with, Do you know how many active users HIVE has? (in terms of posting & commenting almost everyday) I had no idea myself but if you want some idea go through this post of @dalz , quite some details are out there.
Another scenario which I used to do a lot in the past was come in this section and get to spend time reading posts, curating them and educating myself. There are tons of information in here and the funny thing is, when I started new with Steemit (yes those early days) trust me, I was not really that much fond of reading but situation changes when you go through different aspects of people's thoughts and as they say the more you read, the more you know. Get there folks, start collecting ideas.
---
---
For the last couple of months, I have been quite obsessed with SL. Which is probably why, I have been going back and forth and making some big decisions along the way. If we breakdown the possibilities of SPS for starters, there are plenty of things cooking behind the scene.
---
If you notice, almost half of the SPS are staked within the game. It does really gives a lot of insight about it. For starters, instead of selling SPS, seems like people do believe in earning some more SPS via staking. Or else in most case scenarios, people panic in the dip and they tend to get out of the token/coin ASAP. Whereas, the scenario is quite different in here. Well, even for myself I am staking almost everything that I can and I am going to do that as long as I can (till the airdrop lasts of course).
---

---
Apart from that, any new Listing of SPS with exchanges can change the game for SPS. So there is that as well. Probably, I am exaggerating but lets see what happens.
---
---
I really miss all the fun while trading. I wish I could start it again but there are lots of "ifs" and "but" right now. But I have been dummy trading for the last few days and so far I am getting quite positive results. I have been whitelisting some of the coins which I intend to look out for in the next few days. Hopefully something good come out of it.
---
Creating Posts & Engaging
---
The very basic strategy of making a move in hive. Yes, if you are new here this step can be one of the very enticing steps which you should take. Yeah, I probably have forgotten that and needed some clear spanking to get on track. Yes, I know it will take some time but let me start somewhere.
---
On another note
---
For the last couple of weeks, I have been giving a lot of time in this crap. Yeah, this app has been taking a lot of my time and I it took me a lot of time to uninstall it back lol.
---
So what you been upto lately?
---
Best regards
Rehan
---

Posted Using LeoFinance Beta
---
---