[ESP/ENG] Preparando el tradicional pernil decembrino / Preparing the traditional Christmas pork leg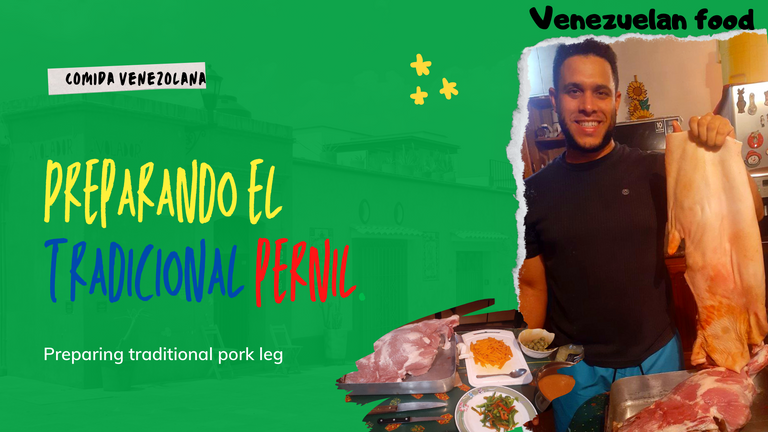 Holaaa amigos de la gran comunidad de HIVE, espero que todos se encuentren muy bien, deseándoles siempre mucha inspiración para lograr grandiosas publicaciones.
Hello friends of the great HIVE community, I hope you are all well, always wishing you lots of inspiration to achieve great publications.
En la publicación de hoy les cuento un poco de mi experiencia preparando por primera vez un pernil para degustar en diciembre.
In today's post I will tell you a little bit about my experience preparing for the first time a pernil (pork leg) to enjoy in December.

Como ya sabrán el ingrediente principal de esta preparación es una pierna de cerdo, como lo ven en la foto de abajo.
As you know the main ingredient of this preparation is a pork leg, as you can see in the picture below.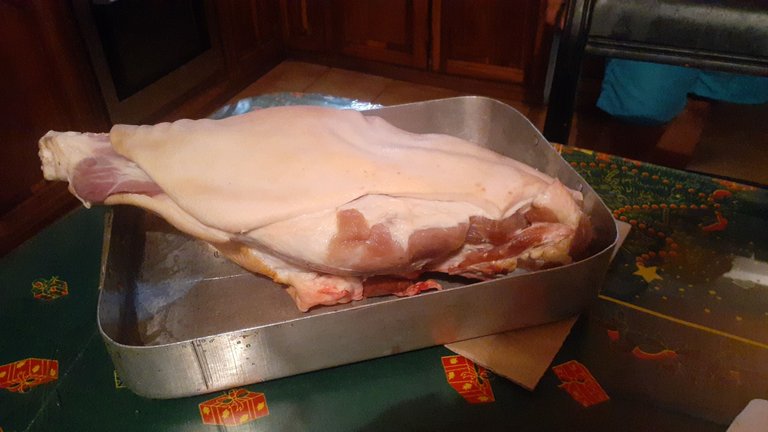 Aquí podemos observar todos los ingredientes para la preparación del pernil y la salsa, todos los vegetales picados cuidadosamente y también cada uno de los aliños que usaremos.
Here we can see all the ingredients for the preparation of the pork leg and the sauce, all the vegetables carefully chopped and also each one of the seasonings that we will use.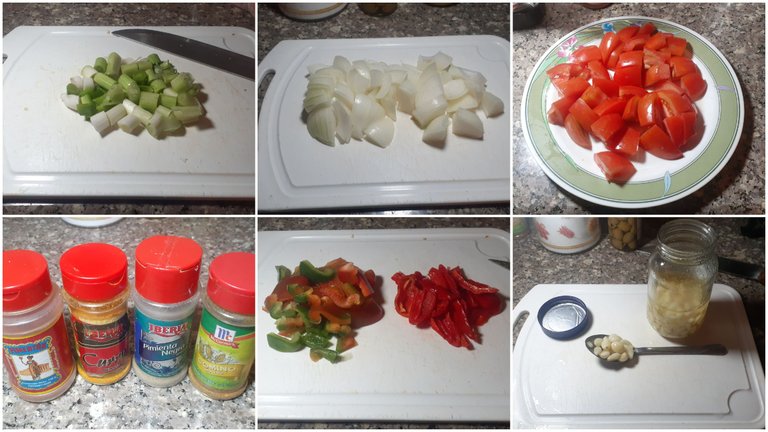 En casa acostumbramos a quitar la piel del cerdo ya es que muy dura y gruesa. Luego de quitarla, la colocamos a un lado y luego la guardamos para hacer unos ricos chicharrones cuando nos provoque.
At home we use to remove the skin of the pork because it is very hard and thick. After removing it, we put it aside and then we keep it to make some delicious pork rinds when we feel like it.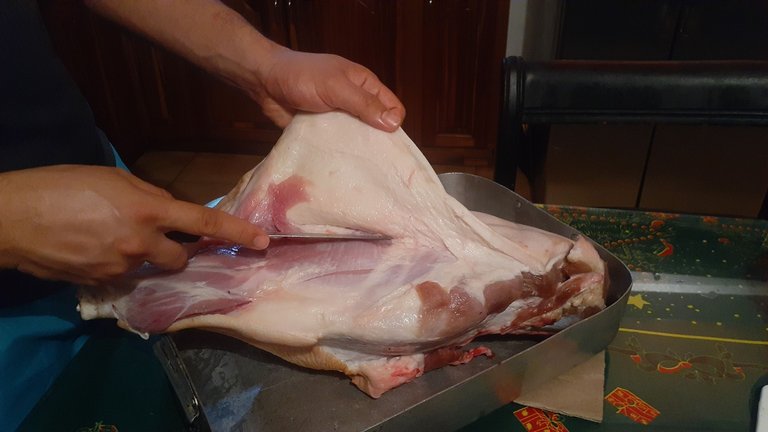 Teniendo todos los ingredientes para la preparación del pernil, procederemos a preparar la pierna de cerdo para que tenga un sabor delicioso.
Having all the ingredients for the preparation of the pork leg, we will proceed to prepare the pork leg so that it has a delicious flavor.

Procederemos con un cuchillo a hacer unas incisiones, por toda la superficie del pernil, seguidamente con la ayuda de una jeringa de cocina inyectamos salsa en cada una de las incisiones y luego introducimos aceitunas, zanahoria, pimentón y ajo, finalmente colocamos un poco más de salsa.
We will proceed with a knife to make some incisions, all over the surface of the pork leg, then with the help of a kitchen syringe we inject sauce in each one of the incisions and then we introduce olives, carrot, paprika and garlic, finally we put some more sauce.

Aquí podemos observar luego del largo procedimiento de preparar el pernil para la cocción, como está cubierto de salsa.
Here we can see after the long procedure of preparing the pork leg for cooking, how it is covered with sauce.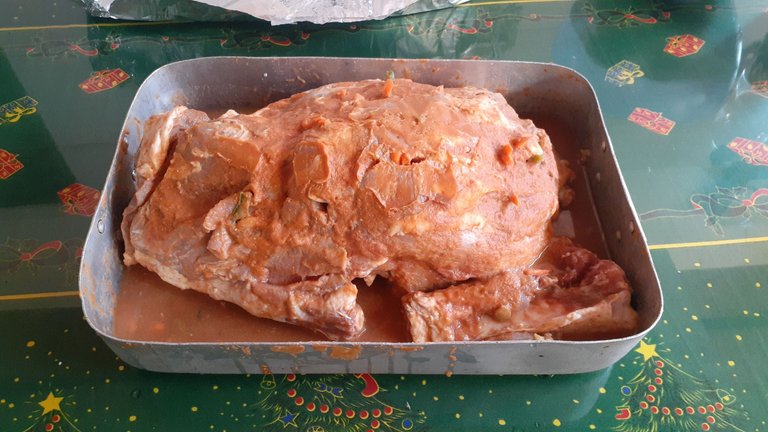 Una vez que hemos aliñado el pernil procedemos a taparlo con papel aluminio y lo llevaremos a la heladera, allí permanecerá durante toda la noche.
Once we have dressed the pork leg, we proceed to cover it with aluminum foil and take it to the refrigerator, where it will remain all night long.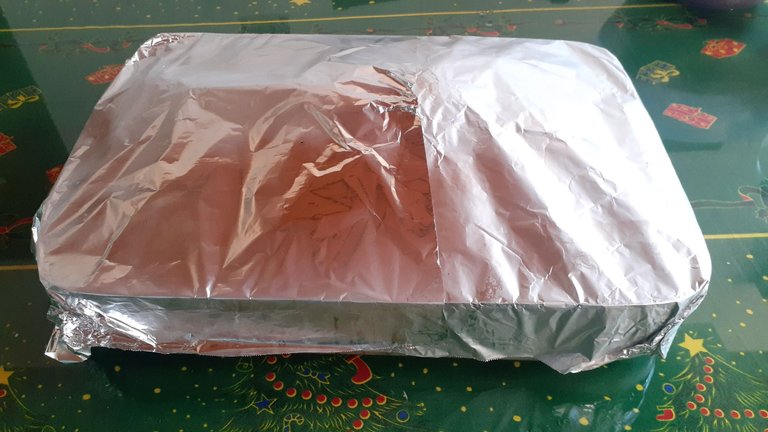 A la mañana siguiente sacamos el pernil de heladera y lo llevamos al horno, dónde se cocinara por aproximadamente 4 horas. Es importante durante todo el proceso de cocción revisar el pernil cada cierto tiempo para evitar que se queme y para verificar el grado de cocción del mismo.
The next morning we take the pork leg out of the refrigerator and take it to the oven, where it will cook for approximately 4 hours. It is important during the whole cooking process to check the pork leg from time to time to prevent it from burning and to verify its degree of cooking.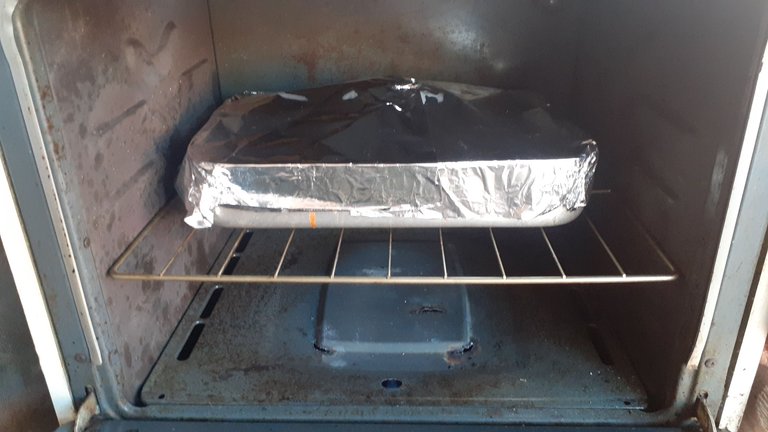 Transcurrido el tiempo necesario para que el pernil esté perfectamente cocido, lo sacamos del horno y los reservamos por algunos minutos, para que finalmente lo disfrutemos en familia.
Once the necessary time has elapsed for the pork leg to be perfectly cooked, we take it out of the oven and set it aside for a few minutes, so that we can finally enjoy it with the family.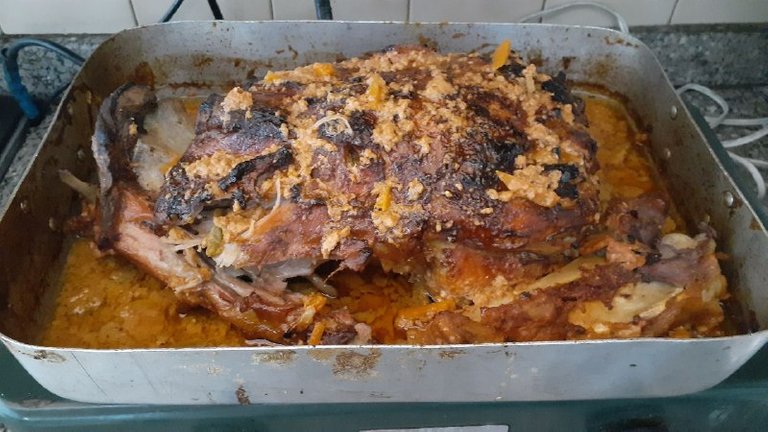 Compartir navideño
Christmas sharing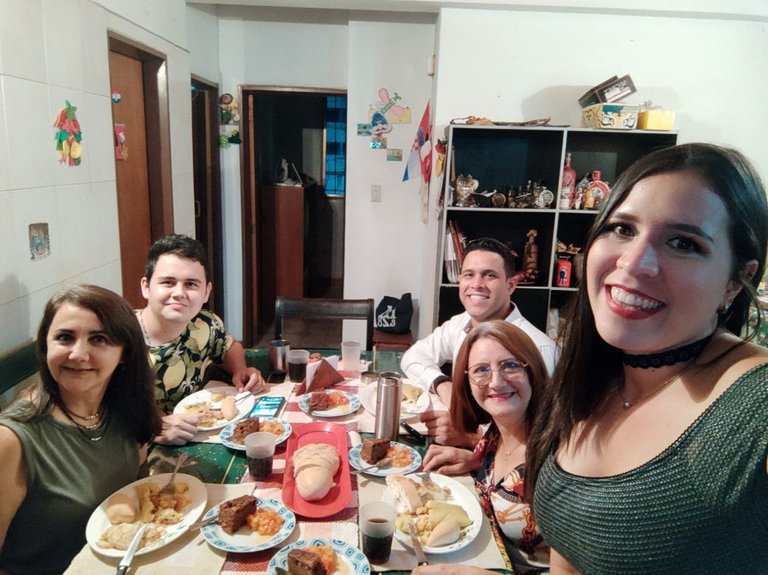 Hasta la siguiente publicación!
Until the next post!
Algunas fotografías fueron tomadas con mi celular SAMSUNG Galaxy A20 y otras con el celular de mi hermana un XIOMI POCO X3.
Some pictures were taken with my SAMSUNG Galaxy A20 cell phone and others with my sister's XIOMI POCO X3 cell phone.


---
---