Unleashing the SEO Potential of LeoGlossary: A Gamechanger for Hive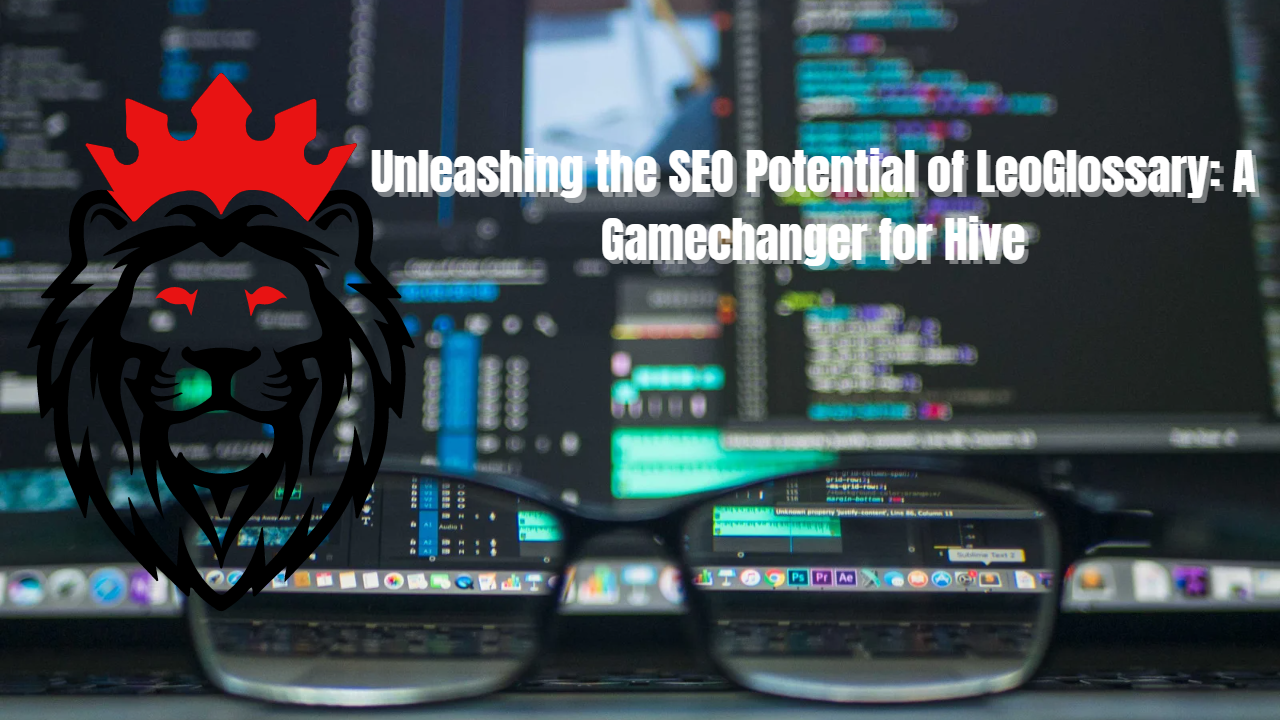 From my personal experience of reading posts about LeoGlossary, I have realized the sustainability of the LeoFinance project. I think it is something very sustainable over time due to the number of investors in LeoFinance. It is not the same to have 20 lions staking 10,000 LEO each, as it is to have 1,000 lions staking 200 LEO each. While the decentralization in Hive is strong, we must understand many things to realize the potential of Hive/LeoFinance.
Why LeoGlossary is the Best SEO-Oriented Project on Hive
We must understand our approach. Nowadays, many people are using this decentralized database of financial information and the list of terms on Hive/LeoFinance. We must also understand the importance of this great project. I want to be honest with all of you and tell you that LeoGlossary is worth researching and then using it effectively in our posts on Hive.
In the long term, LeoGlossary can become a huge database. I believe that when this happens, we should be prepared to make our posts on Hive using this decentralized information database effectively and bringing engagement to our LEO community.
When users see a post about LeoGlossary, they ask a lot of questions about it. When they see that it is a decentralized database of information, they don't take it very seriously because they think it is only for developers. However, the focus of LeoGlossary is on positioning our articles. By placing links in our posts, we can motivate the search engines to position us at the top of any search. It is interesting that LeoGlossary has this objective because we can be the next financial Wikipedia in Hive. If the final objective of LeoGlossary is fulfilled, possibly LEO will reach a price of 0.40 US cents. This is my personal opinion.

---
Financial Disclaimer: Everything mentioned in this article is for educational and entertainment purposes, I recommend discretion.
Copyright Disclaimer: All images are my property, otherwise I have the rights to use them freely for commerce.
Thanks for reading my blog...
Do you want to know a little more about my work?

Posted Using LeoFinance Beta
---
---