Whale Size Vote For Staking MEME Token
There are plenty of layer two and community tokens that can be found on the HIVE Blockchain. One such community token in which I taken a liken to is the MEME Token. The MEME Token can be earned on the front-end known as HiveME.ME. Creating and curating content on HiveME.ME will give you the opportunity to earn some MEME Token. One can potentially earn the MEME Token by using the tag MEME on any of your Hive Blockchain created content. The MEME Token itself can be traded on most if not all the HIVE Dex's which include but may not be limited to Hive-Engine, TribalDex and LeoDex.
Here today I'd like to show support for the MEME token by offering a whale size MEME Vote to anyone that can provide a screenshot of powering up some MEME Tokens on the date of or after 04/12/2023. There will be two tiers of votes handed out. The first tier will be a 40% vote for anyone who stakes 1000 MEME Tokens or less on the date of 04/12/2023 or there-after. The second tier will be a 80% vote providing participants have staked over 1000 MEME tokens on the date of 04/12/2023 or there-after. Include a MEME in your proof of stake comment and you will earn an additional 10% percentage on your earned vote. To top that off I will also call upon the !PIZZA bot to give you a hot, cheesy, delicious slice of PIZZA (While Supply Lasts). My proof of purchase and proof of stake screenshots can be seen below.
RentMoney's Proof Of Stake
Purchased MEME Tokens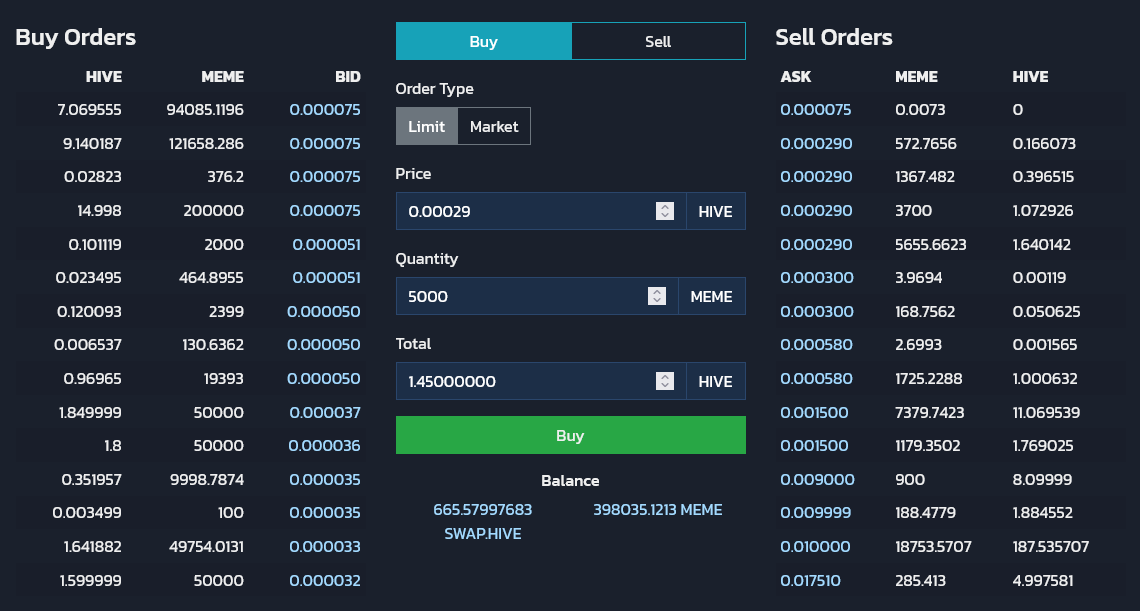 Proof of purchase screenshot is not required. Staking MEME tokens you already own and showing proof of doing so is all that is needed. Earning MEME Tokens doesn't get much easier than this. I also have over 5000 LEO Tokens staked and an active weight of roughly 8,500 HIVE Tokens in which will add to your received rewards. This offer is valid for three days after post creation. Start date: 04/12/2023---End Date: 04/15/2023. Links to HiveDex's that have the MEME Token Listed below.
TribalDex
Hive-Engine
LeoDex
Recent MEME Token Orders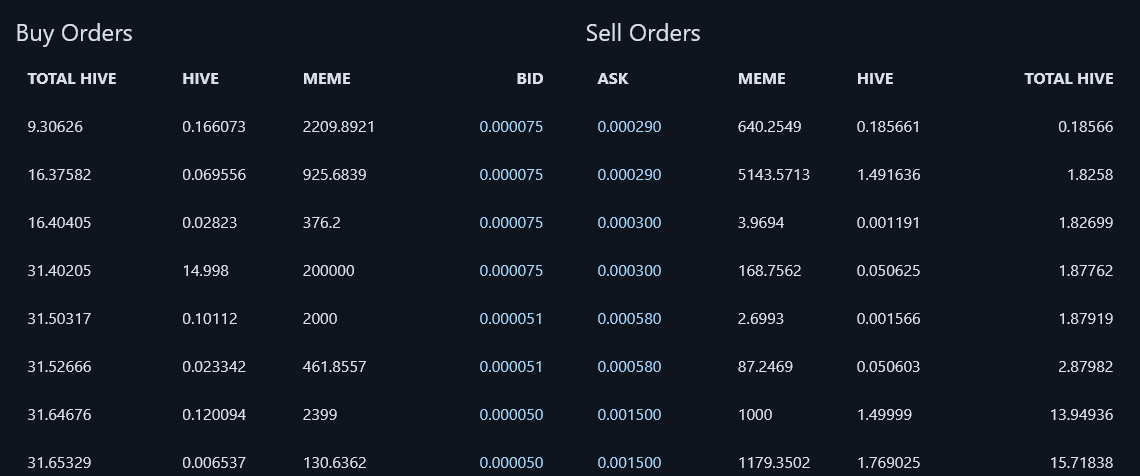 Upcoming Splinterlands Tournament
I fell a little behind with setting up our next Splinterlands MEME Token tournament but make no mistake about it we still have it planned to go live. We hope to get the tournament listed on the Splinterlands site sometime this week. Once we have completed that task an announcement post with all the juicy details will be released. What we can say about the tournament is that it will be played in the NOVICE League and entry requirements will be almost non-existent as to give everyone a chance to play that desires to. As a side note our *Monthly MEME Token delegation contest will soon be announced. So if you have won a MEME Token delegation from our previous MEME Token Delegation contest its likely you see that delegation removed in the upcoming days. A new MEME Token Delegation post will be created after the planned Splinterland Tournament concludes. Start earning the MEME Token today at https://www.hiveme.me/.

Posted Using LeoFinance Beta
---
---