Asa // An inspirational singer - Ocean a song in my sleep

Observing my siesta, not long ago and hearing a sound that stimulate my sleep, Asa is a very fabulous singer, I mean she never stop to bring us light and hit track back to back.
The song "ocean" was released some months ago, and this is how she goes about her verse.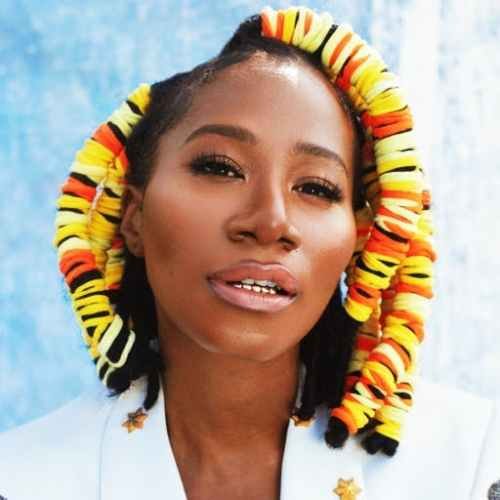 "boy you are the ocean"
"you are the ocean"

"boy you are the ocean"
you are the ocean"

This is the chorus in the song, the chorus in the song "ocean by Asa" is the part that got me mostly stimulated till I get up to watch her on the television.

"I know you are too cool for this"
"I know you are too big for this"
"Tell me where you wanna be"
"I know where you wanna be"

"Hope it's not too good for you"
"I hope I'm not too much for you"
"I know where I wanna be"
"why won't you just let me in"

One thing I much admired about Asa in her songs is that, she always used few words, such that would make it easier for her fans to memorize the verses, this has shows us how talented she is and what she would achieve in the near future.

Speaking of Singer's that makes me want to go into singing, which their songs inspired me so much, I think Asa is one of those, who never seize to amaze me with her singing styles.

You wouldn't believe, I was asleep, but immediately, I heard Asa song, I could not sleep again, I woke up and watch her on the television, her demonstration was so wow!

With no questions, she got me inspired and I think more about the song "ocean" right now, but what I do not understand fully, is the ocean she is referring to, what I would never say no is the one ocean who never stop running, which is Love, I know that must be her central idea in the song.

When i was 12, i used to hear my elder brothers telling stories about her, growing up to see that Asa is still young Make me wonder, if singers do not grow old, but what I failed to understand was that, she make fame when she was young, that is why, her reputation grow even more older than her.

And if you are to look into this reasons, It would be clear that, this assumptions of people's pertaining to artistes, their fame grow older than them.

I would gladly recommend this song "ocean" by Asa when one is observing siesta or maybe you are the type that enjoys playing music in the night while you are asleep, it would make much sense, to Start the night with Asa song, if I am to say she is a good singer, it only means, I am cutting some ingredients of her abilities.

Because Asa is more than a singer, she is an Inspired Singer and favorite to rely on Pop songs and raggae.
---
---