Drawing of Luck
Stella and Noah had an arrangement to meet at the yard sale, it was their plan to run away from people who couldn't accept their union together.
He had told her to wait at the gate, so that as soon as he arrived they could both reserve a boat and go far away, to a place where no one would be there to interfere with their relationship.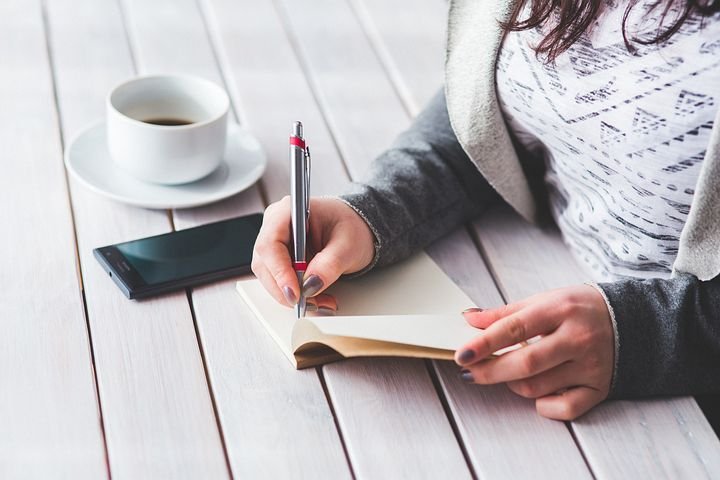 Image by kaboompics at pixabay
"But what could have taken him so long." she said, after waiting for him for more than an hour and Noah didn't arrive at the place, they agreed to meet.
She was tired and she had to go into the cafeteria that was located near the yard and have a coffee while she waited for him.
Noah was in a traffic that did not allow him to pass, he did everything he could, but it was not so easy for him to pass in a traffic where the cars of so many people were packed.
He thought about walking on his legs, but the yard sale was still too far from where he was going to meet Stella, he got stuck and couldn't go forward or back.
Stella after seeing that it was getting dark, took out a paper and wrote him a letter, explaining that in case he reached the yard sale, he should meet her in Jamaica.
The coffee seller's son, who was so good at artwork, was drawing a picture of Stella, who was sitting so calmly in her mother's shop, that he wanted to give her the picture for free, but before he could go back to get her, she was not to be seen.
But he saw her coming back getting on the last boat to Jamaica, he had called her but she was already gone, he came back and found her writing piece on the table, the boy took the piece and put it on the back of the drawing of her
In the morning, Noah arrived at the yard sale and didn't see Stella, he couldn't blame her because he knew that she must have come to the place, waiting for him.
He turned his back on him and saw a drawing that looks so much like Stella, he approached and put a price on it, and the boy told him that the drawing was a gift that he wanted to present to a beautiful lady but she left in a hurry .
Noah asked him to sell it to him, he sold it to him at a reasonable price, when Noah gets home, he hang it on the wall and the drawing looked like it was going to fall off, he had to check the back. if it was arranged right, that's when he saw the piece Stella wrote for him.
Explaining that she did wait for him but he took longer than expected, so she had to leave, because she would die knowing that her people would not allow her to get a man of her dreams.
She write the address in Jamaica, they are going to meet, Noah at that moment, gets ready and takes off the next day to join her love.
It was with great joy that Stella saw him in Jamaica, they both got married and stayed where no one would deny them the love they feel for each other.
---
---