It is not found on the surface - No se encuentra en la superficie [Eng - Esp]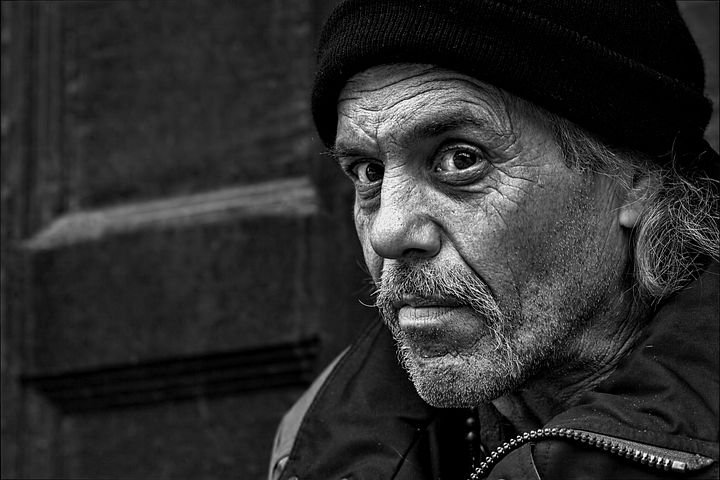 The master told his servant who performed poorly that nothing is found on the surface, he wants him to put more effort because seeing him performed poorly make the master draw more closer to him, one-day he discovered that this his unserious servant is even the one who has put more effort but his problems is knowing too much, what happened was that, John always feel reluctant to take on his assignments on time, he would go and do something else while leaving his tasks which his master assign to him, then when others would submit theirs, he would be giving excuses that the master should give him more time to work on his tasks.
Josiah who were his master have a word with John, he grabbed him by the hand and took him to his office, he started by telling him, he has been watching him from a distance all this while, he believes in him and what he can do but he also wants him to take on his assignments seriously as others things would be added after he had completed his training here.
But John was too lazy to be working on train station, he only admire becoming popular in life and making history, he was working on satellite devices, that is how he could solve humanity challenges in the rural area, he discovered that people who live in the country side hardly make calls and sent messages due to bad signal, so each day and night he would be working on his idea to make idea into reality, Josiah his master after having some times to talk to him, he discovered that John had no zeal of becoming someone who would work in train station so he support him on his talent rather than discouraging him.
Apart from being his students, he began to see him as his son, that makes him to be able to support him in his life purpose, John and others students completed their training and they all go to differents places, then in few years time, John has gather all the information he needed, he make his purpose fulfilled, he solve humanity challenges, a company hired him where he sells his idea and assist in making his life purpose come to pass, mars were planted in the rural area through his Innovation.
On fateful evening, his teacher who were now an old man was watching television, he saw one of his students name mentioned as the man who brings the idea of planting mars in the rural area, to help the people who live in the country side to have signal and network to connect with the outside world, he smiled because he believes in what John can do, he sees something magical in him despite his poor abilities in his training back then, he knew that he has talent yet unharnessed.
That same week Josiah received a phone call from a strange number which speak to him as one of his students three years ago, he said his name was John Mackentire, Josiah feels delighted because he clearly remember him as his students, John told him that he always hold on to his word that, nothing is found on the surface that is why he never wanted to back down but believe he can realized himself no matter how tough and difficult the road it took looks like in his eyes.
He thank Josiah so much for being his guide and Inspirer to continue.
Image by Leroy_Skalstad at pixabay
Spanish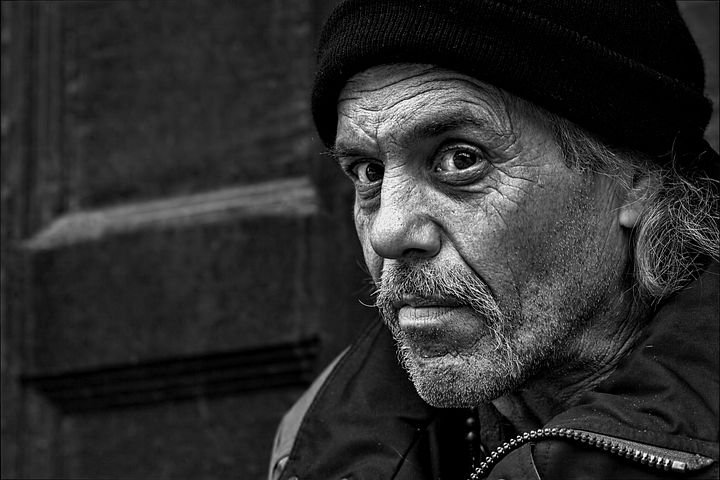 El amo le dijo a su sirviente que se desempeñó mal que nada se encuentra en la superficie, quiere que se esfuerce más porque ver mal hecho hace que el amo se acerque más a él, un día descubrió que este su sirviente poco serio es incluso el quien se ha esforzado más pero su problema es saber demasiado, lo que sucedió fue que, John siempre se sentía reacio a asumir sus tareas a tiempo, iba y hacía otra cosa mientras dejaba las tareas que su maestro le asignaba, entonces cuando otros presentarían las suyas, estaría dando excusas para que el maestro le diera más tiempo para trabajar en sus tareas.
Josiah quien era su amo tuvo unas palabras con John, lo tomo de la mano y lo llevo a su oficina, empezo diciéndole, lo ha estado observando desde la distancia todo este tiempo, el cree en el y en lo que puede hacer, pero también quiere que tome en serio sus asignaciones, ya que se agregarán otras cosas después de haber completado su entrenamiento aquí.
Pero John era demasiado perezoso para trabajar en la estación de tren, solo admiraba volverse popular en la vida y hacer historia, estaba trabajando en dispositivos satelitales, así es como podía resolver los desafíos de la humanidad en el área rural, descubrió que las personas que viven en el campo casi no hacía llamadas y enviaba mensajes debido a la mala señal, por lo que día y noche trabajaba en su idea para hacerla realidad, Josiah su maestro después de tener algunos momentos para hablar con él, descubrió que John no tenía entusiasmo de convertirse en alguien que trabajaría en la estación de tren, así que lo apoyó en su talento en lugar de desanimarlo.
Aparte de ser sus alumnos, empezó a verlo como su hijo, eso hace que pueda apoyarlo en su propósito de vida, John y otros alumnos completaron su formación y todos van a diferentes lugares, luego en unos años, John reunió toda la información que necesitaba, cumplió su propósito, resolvió los desafíos de la humanidad, lo contrató una empresa donde vende su idea y lo ayuda a hacer realidad su propósito de vida, mars se plantó en el área rural a través de su innovación. .
En la fatídica tarde, su maestro, que ahora era un anciano, estaba viendo la televisión, vio el nombre de uno de sus alumnos mencionado como el hombre que trae la idea de plantar mars en la zona rural, para ayudar a las personas que viven en el campo. tener señal y red para conectarse con el mundo exterior, sonrió porque cree en lo que John puede hacer, ve algo mágico en él a pesar de sus pobres habilidades en su entrenamiento en ese entonces, sabía que tenía talento aún sin explotar.
Esa misma semana Josiah recibió una llamada telefónica de un número extraño que le hablaba como uno de sus alumnos hace tres años, dijo que se llamaba John Mackentire, Josiah se siente encantado porque claramente lo recuerda como sus alumnos, John le dijo que él Siempre manténgase firme en su palabra de que no se encuentra nada en la superficie, es por eso que nunca quiso retroceder, pero cree que puede darse cuenta de sí mismo sin importar cuán duro y difícil parezca el camino que tomó en sus ojos.
Agradeció mucho a Josiah por ser su guía e inspirador para continuar.
Imagen de Leroy_Skalstad en pixabay
---
---