It can't be that easy to time the market

Hello!
I was watching the charts and took a close look at previous cycle.
Is that easy to time the market?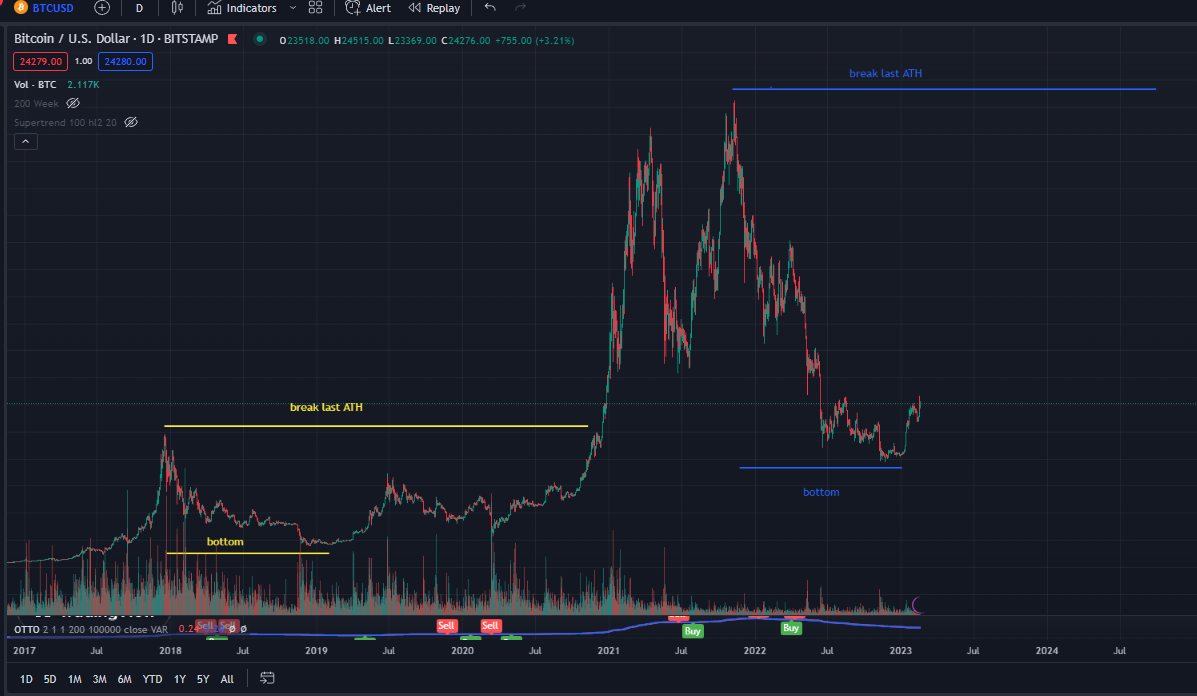 If the history repeats itself, I would be really embarrassed to miss the opportunity to make life changing money.
The lines are equal, so it helps us to imagine when the bottom and the next all time high could be broken.
It will be so obvious when it occurs. The hard part is to pull the trigger when there is uncertainty.
Today I bought more Bitcoin, I am happy with the purchase.
Anything in the range of 20-25K is a good buy.
I've accumulated at:
21,000$
19,000$
15,900$ (I'm so proud of this one)
23,000$
24,500$
So, I'm betting heavily on this to be the bottom.
See you guys on the other side.
Cheers!
Posted Using LeoFinance Alpha
---
---