NFT games, this is what I have been doing...
Hello,
I have not been posting for a while, I was 100% focused in securing my portfolio against any dip (which it currently happened) and I have also been highly involved in some of the NFT games. I want to share some insights of that games.
CryptoMines
In this game you buy different NFTs and send them to missions. Concretely you buy or mint Workers and Spaceships and then send them to explore new planets for a chance to get a reward.
I saw this game gaining a lot of users since the begginig and I finally decided to invest a considerable amount of money in it. When playing NFT games you have to consider that 99% of them are completely garbage and are bad designed, for that reason my #1 goal everytime I invest in a new game is to get my money back AS SOON AS POSSIBLE.
That is what make the decision to enter the game one of the best gaming decisions I ever made. I entered when the token was aroung 90$ and managed to sold a big chunk at 550$ thus making this game my second best bet after Splinterlands.

Source
This game introduced a new concept in NFT gaming, which is "THE ORACLE". The Oracle is a mecanism where the game recalculates the rewards in $ terms with the goal of giving always the same dollar value to the users. This is really useful when the token is rising in price because, each time gives you less quantity of the token (same value in $) thus making the reward pool more durable.
However when the token dumps, it rises the amount of tokens that gives and it makes really difficult to stop the down spiral.
A couple of days ago the price started tanking: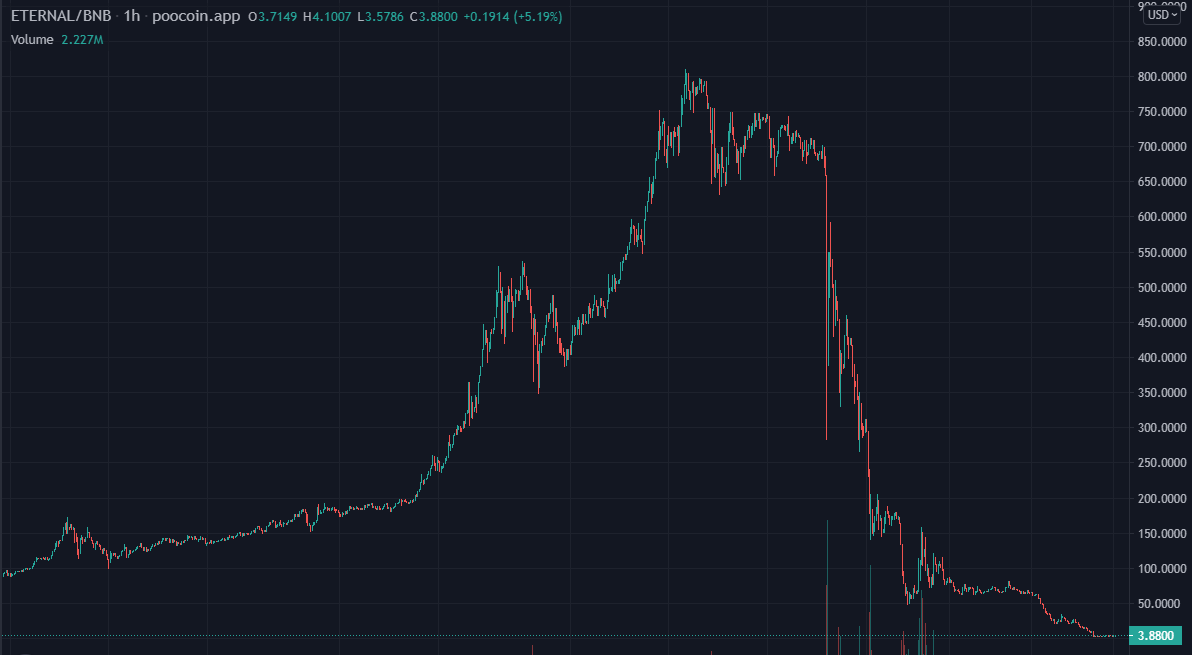 From 800$ the price started dumping and now is currently at 3,8$ and straight to 0$.
This is what happened to the reward pool:

Well, the game went to shit in 3-4 days and the founders started a poll to their community because they want to start a new Cryptomines with better economic mechanics. I've listened different times the founders and I analyzed all the actions they made to ensure the longevity of the game, I think that they are legit and they are a really good team.
I will invest in the new version of the game, they managed to make a really big community and I think that the users will follow again. During all the time that the game was running smoothly they accounted for 20% of all the BSC transaction volume, imagine how big this game was.
I will share with you more insights in the different games that I am currently in.
Cryptomines has been amazing for my portfolio. There are a bunch of opportunities out there, don't sleep.
Enjoy! 😊


Follow me on Twitter


Follow me on Hive


Follow me on Publish0x
Posted Using LeoFinance Beta
---
---