More Than 100K Compromised ChatGPT Accounts Credentials Out There On Dark Web
You may hardly find anyone who does not hear about ChatGPT. Many people created accounts and the result of using the chatbot makes them surprised. Here is another surprise. More than 100K ChatGPT accounts login credentials were leaked and out there on dark web marketplaces, according to the report of Singapore-based cybersecurity firm Group-IB.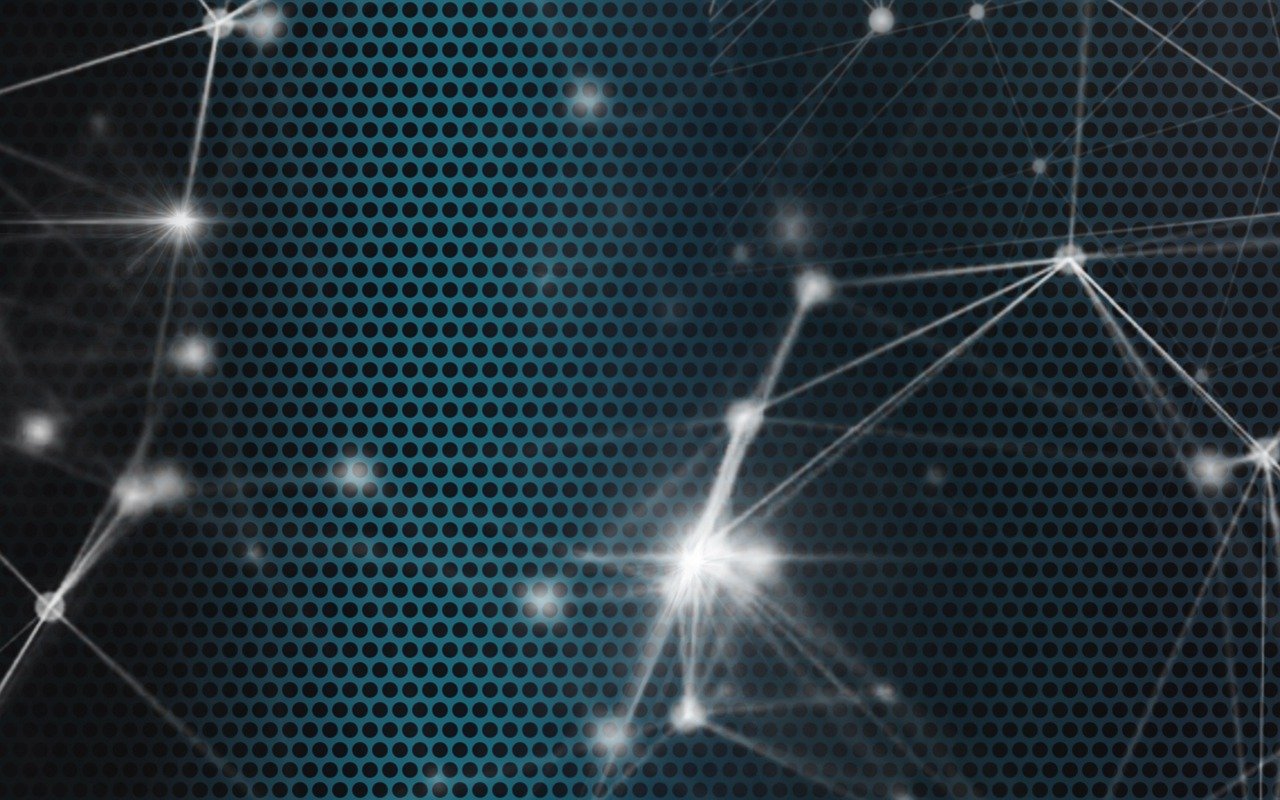 People have to create an account first to use ChatGPT. They can create an account directly via Openai or they can log in using their existing Google, Apple, or Microsoft account. Users' search queries, history, and the responses AI provides based on prompts are there.
Many companies and employees use ChatGPT and increase the efficiency and productivity of their work. Now hackers and bad actors can do anything with compromised account login credentials. They can use the company's or employees' sensitive information to launch an attack. It can be a big threat for companies that integrated ChatGPT and their accounts have been compromised.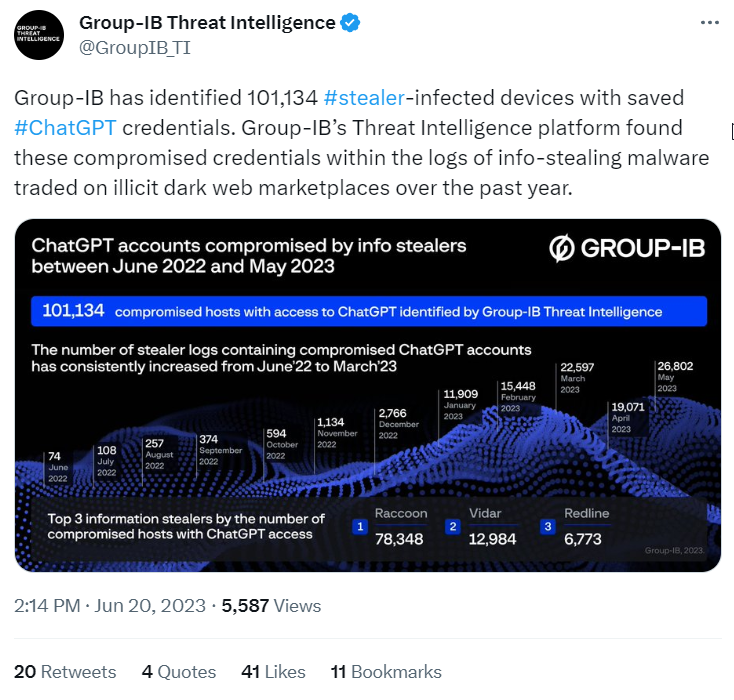 According to Group-IB, the number of compromised ChatGPT accounts increases over time. It started in June 2022 and it was at its peak in May 2023. It is shocking that 26,802 account login credentials were leaked in May. The Asia-Pacific region is at the top of the list of compromised ChatGPT accounts.
Group-IB advised updating the passwords and using two-factor authentication to have better security. No one wants their accounts to be compromised and login credentials are available on dark web marketplaces.
Info-stealing malware is used in this attack. This malware can collect very sensitive information like credentials, cookies, browsing history saved in the browsers, crypto wallet information, and bank card detail information. After collecting information, the malware sends that to its operators.
Once your accounts are compromised, your accounts credentials are out there. In case your personal sensitive info falls into the wrong hands, it can make way more damage financially. You might see terrible things that you did not expect.
It is sad to see things like that keep happening and bad actors trick people fall into their traps. Hope experts and security analysts find a way to minimize this kind of attack. Stay safe.
Image Sources: 1, and 2.
Reference: 1.
---
---
About Me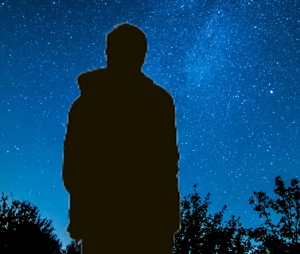 Hi, I am Rezoanul Vibes. I'm a content creator and passionate learner. I write about finance, cryptocurrency, and lifestyle.
Follow me on Twitter
Watch my videos: 3Speak, DTube, and YouTube.
---
Posted Using LeoFinance Alpha
---
---