A little treat for my parents who celebrate their birthday with coffee.
Today in my post, first of all, I want to congratulate my parents as my father turned birthday yesterday and my mother also celebrates her birthday today.
That's why I decided that I had to do something special, something that we could be together enjoying and above all something done with a lot of love and affection for me.
In the morning I didn't really know what to do I was a little out of ideas but when I searched on google it made my head light up and I remembered why not offer them this little treat made by me and as they also love coffee and chocolate I ventured and I hope it's good for them to try it out and for the surprise.
Here I'll tell you all how I was doing it if you want to do it at home, whether or not for a special situation it's always great to have a sweetie like this.
Hope you like it.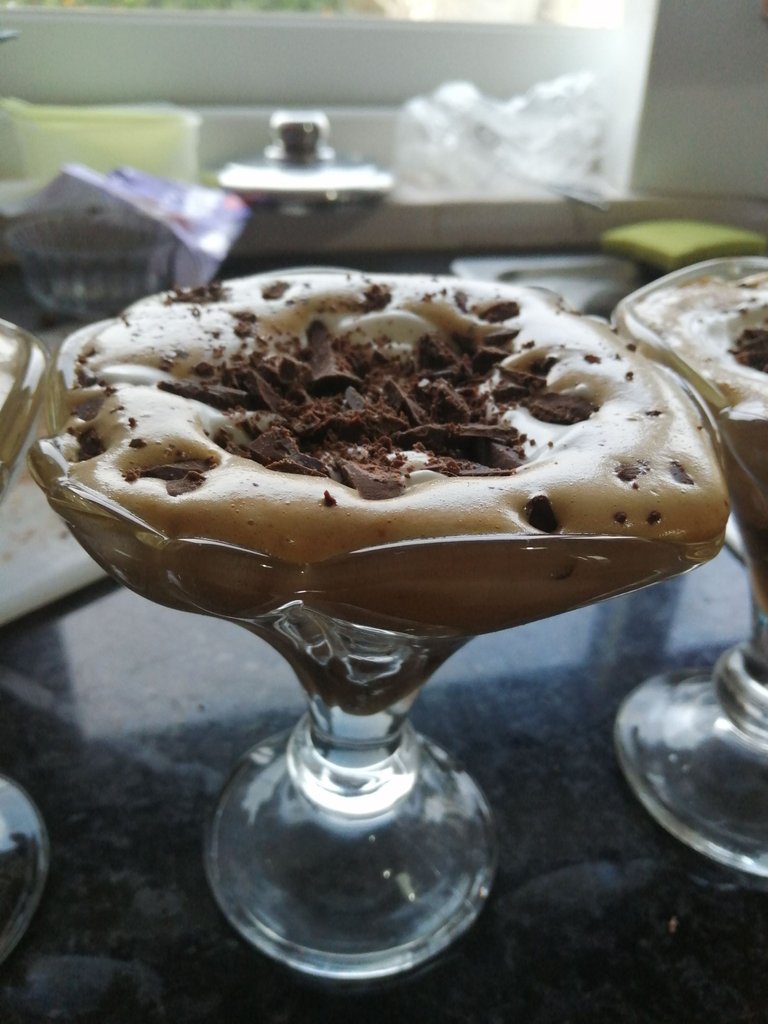 At first I had to be about 12 minutes to beat the cream, I bought those little packages of cream and had it in the electric mixer to beat until it was consistent.
Then I made some coffee about 2 tablespoons of soluble coffee and a spoon or two of water and let it boil while stirring constantly.
Finally we add this cream to the coffee but before that we add about 50 grams of powdered sugar when we are in the mixer.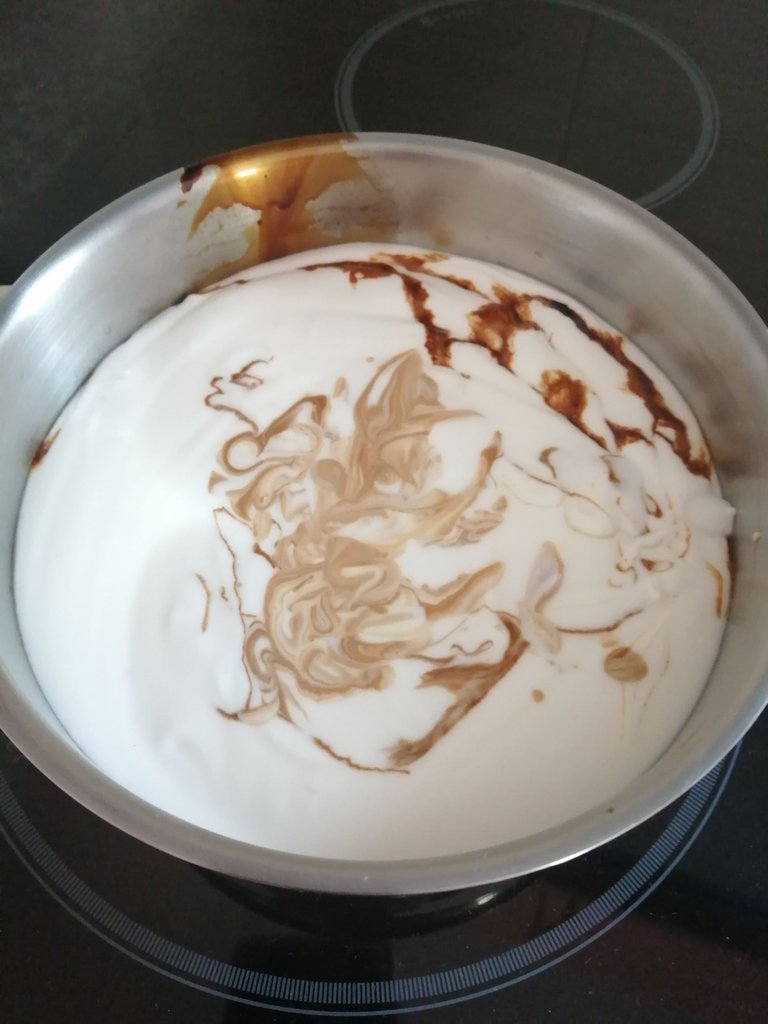 We reserve some of the cream before mixing it all with the coffee and start with a chocolate bar cut into small pieces.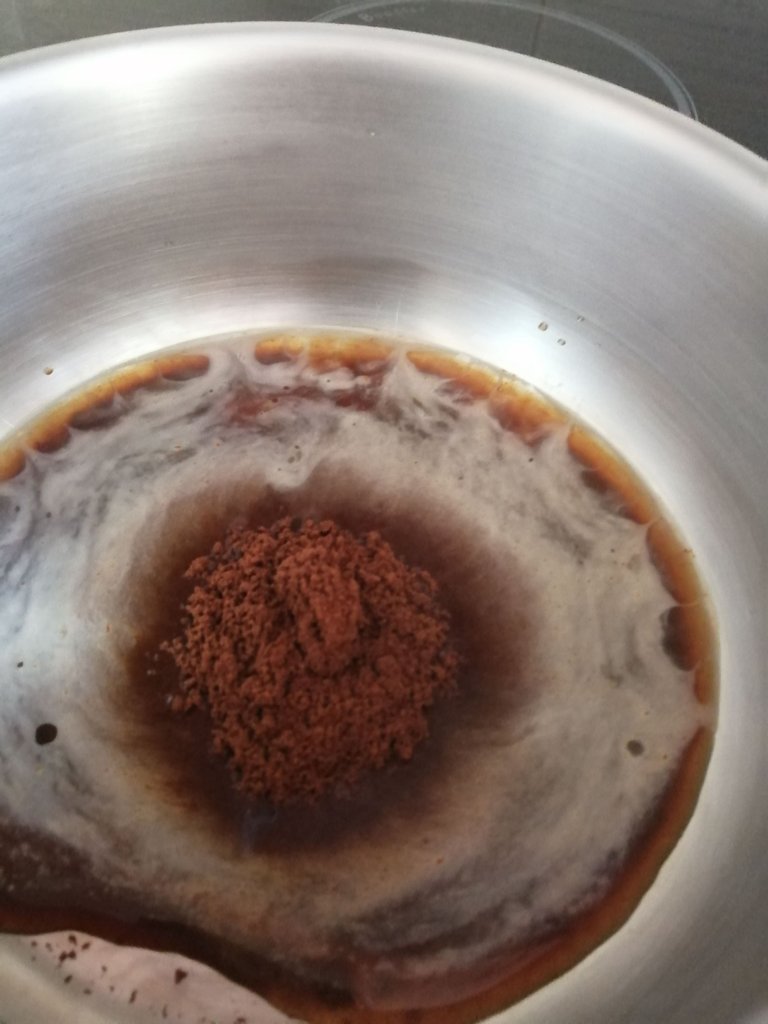 As you can see in the image, they are small pieces that we will soon use.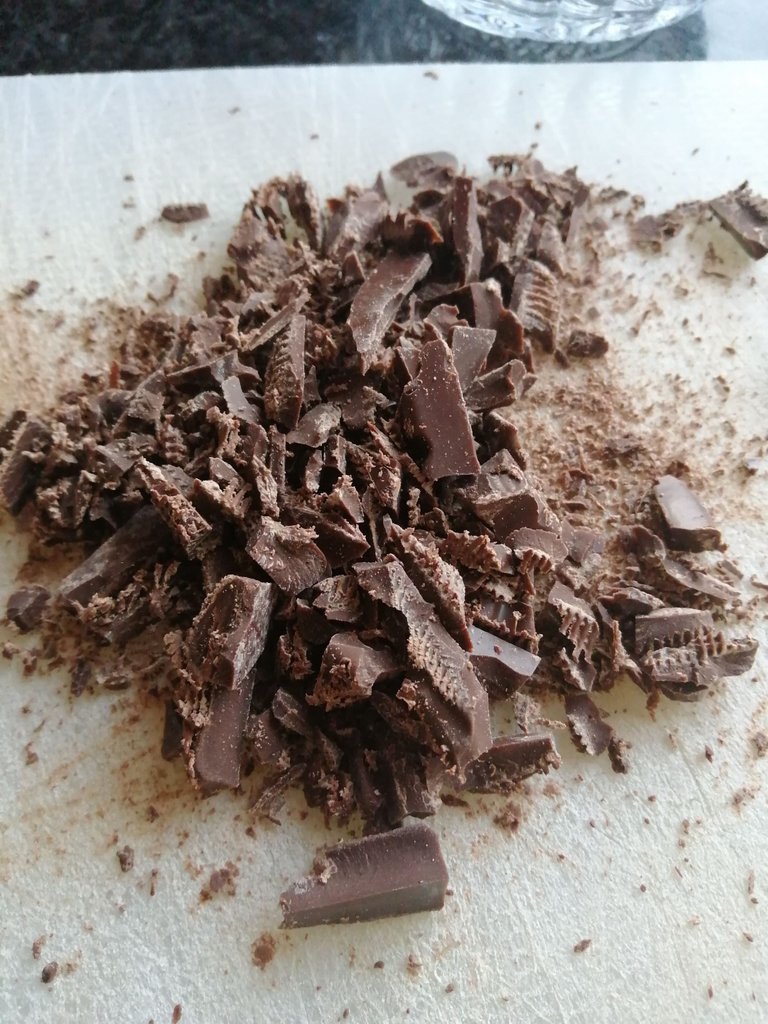 So we start with our mixture, which is in a tall bowl, we first put the cream with the coffee mixed in, but before that we boil the cream a little with the coffee.
Then we put pieces of chocolate in another layer, put the cream that we previously reserved completely white and finally decorate with a little more chocolate in pieces.
It seems to have been something delicious. I hope so.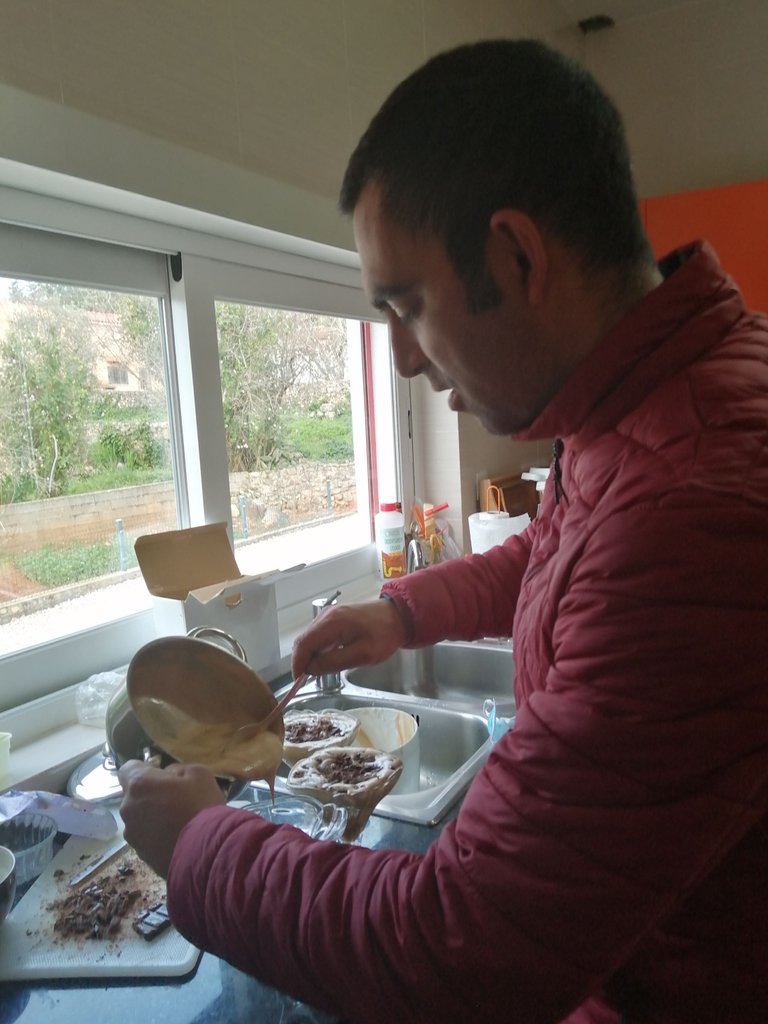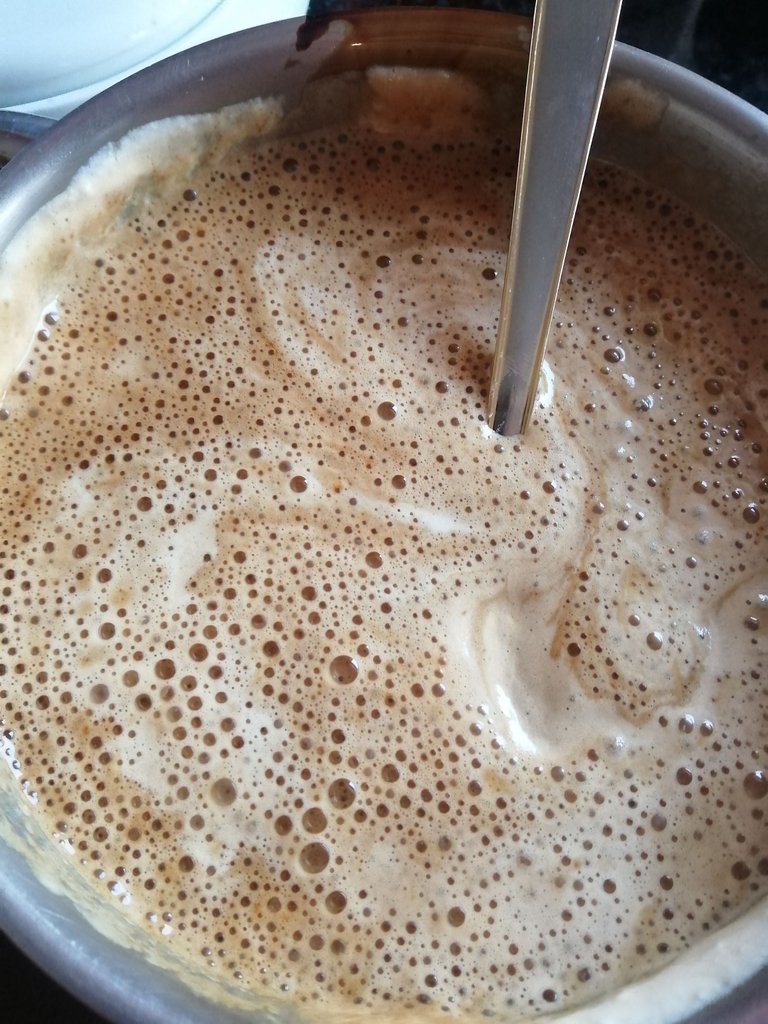 And that's how 4 cups of this delicious sweet with coffee were made that I hope my parents like.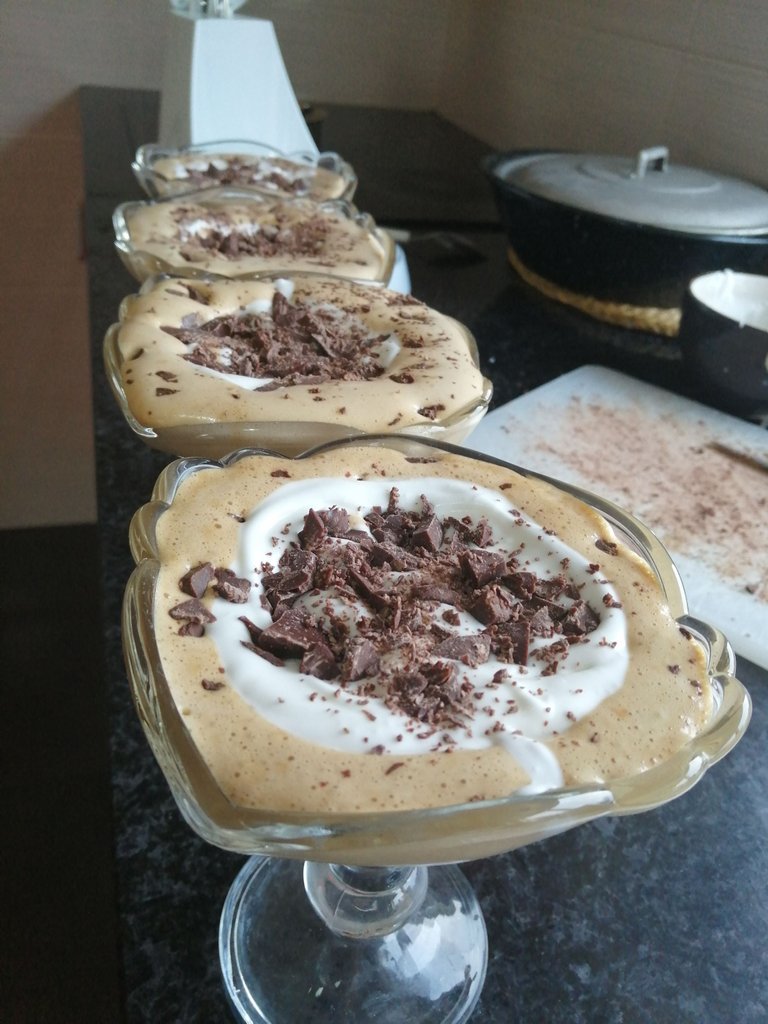 ---
---