Historic Gastown, Downtown Vancouver, Canada

"Gassy Jack"
The Historic Downtown Neighbourhood of Vancouver known as "Gastown", was named after "Gassy" Jack Deighton, a steamboat captain who arrived to the area in 1867 with the ambitions of opening the area's first saloon.
The name "Gassy" was created as a result of Jack being quite the talker. Known to be chatty with everyone, everywhere, his saloon was soon referred to as "Gassytown" then morphed the entire area into what is currently known as "Gastown". A statue of Deighton was erected in front of where his saloon once operated.
If one thing is for certain, from birth to present day, Gastown has routinely hosted as a desirable district for locals & tourists to visit the plentiful amounts of bars, pubs and the vibrant nightlife venues. Jack Deighton's core vision has clearly remained contagious over the years.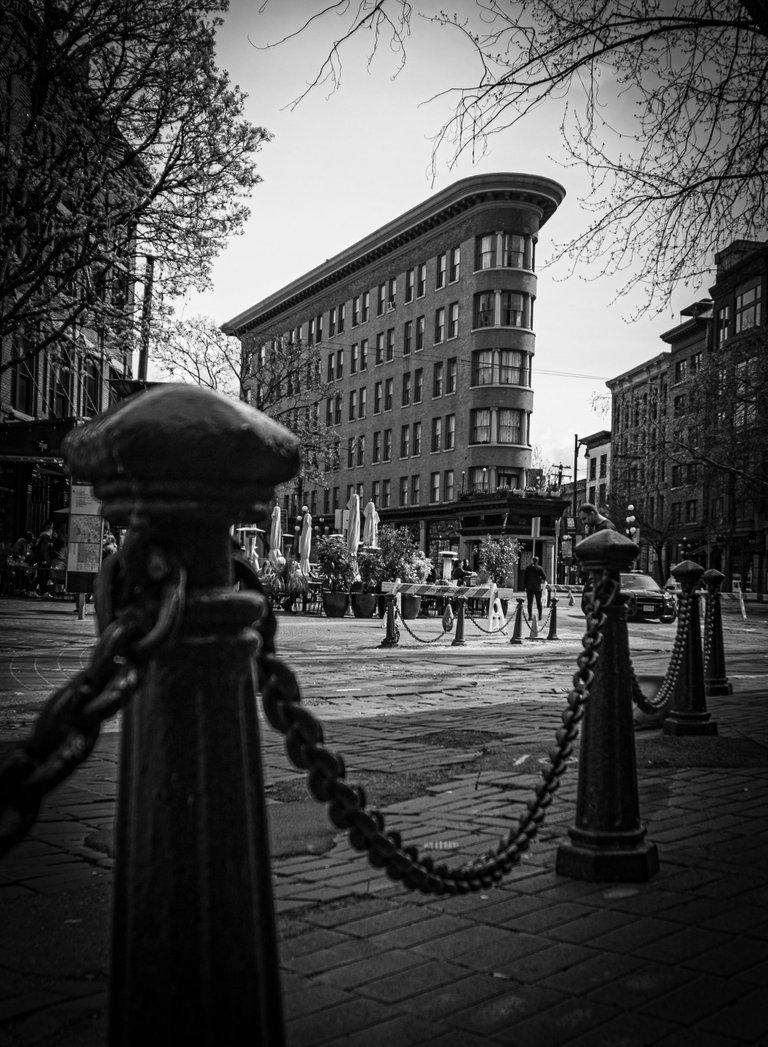 Since the days of its inception, the brick road town was a hub for nearby mill workers, the seaport, and the Canadian Railway. It was the city of Vancouver itself in its infancy.
However, after the Great Depression, Gastown lost vast amounts of its allure due to the nearby spillover of its significant social plagues of drug addiction, homelessness, the sex trade & of course--crime; unfortunate realities that have grown exponentially to this day in the nearby downtown eastside.
Skid Row began to expand into Gastown, hourly hotels popped up everywhere and it has been a constant battle for those who have appreciated its heritage and fight to preserve its exclusive greatness.
Taking everything into consideration, over recent decades, Gastown remains a safe, enjoyable place for tourists and locals to visit. Advice to tourists would be not to venture too far out of Gastown unless it is towards the Port Of Vancouver.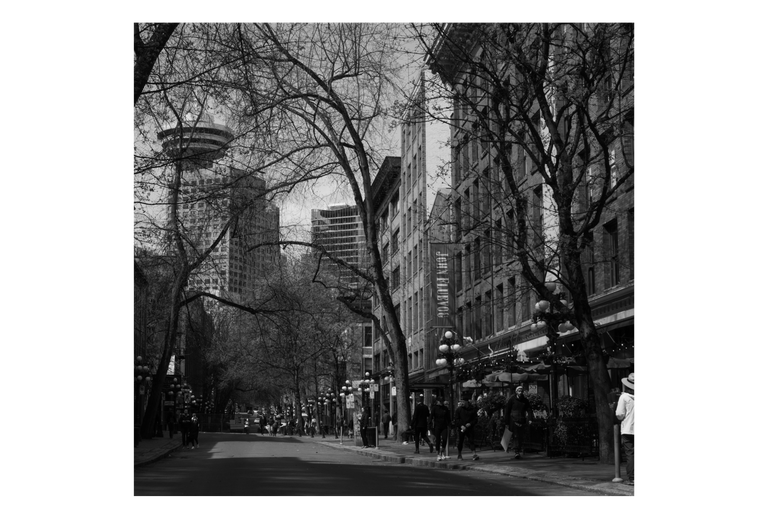 In 1977, what is now the most famous landmark in Gastown, the "Gastown Steam Clock" (pictured below) was built.
The original purpose of the clock became a failure and it was soon converted solely to electric power. Local businesses teamed together to have its steam features refitted where it could be enjoyed for the many years to follow.
At the top of the hour, the clock plays a tune with steam pumping to the skies. Locals and tourists alike gather to capture the moments on their mobile devices.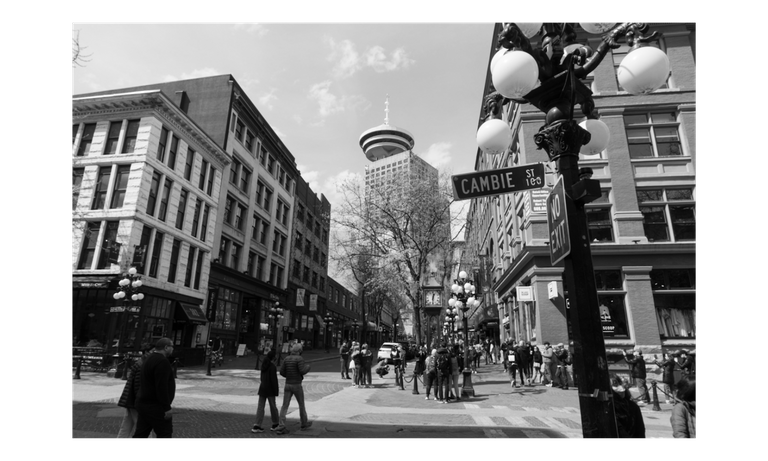 On Valentines Day, 2022, The statue of Gassy Jack was toppled over by protestors.
While Jack Deighton has a storied history filled with much admiration by some, not everybody shares the same love for the man. Gassy Jack married a 12 year old runaway Indigenous girl soon after his 1st wife passed away. Though not widely reported, his treatment of the 2 Indigenous women he married was not to be admired.
Squamish oral history reveals that his younger wife had also escaped him when she was 15 years old. Archival documents with the city of Vancouver do verify that he indeed married her at 12 years old. Although life was different in those days, there would be no excuse for some of these acts.
One cannot address the history of Deighton without bringing to light some of the dark sides. While events from so long ago are difficult to document with 100% precision, the reality of these times being overly oppressive to the Indigenous people is a certainty; a certainty to the point that these stories purposefully get stricken from any record.
This is a tarnish to the legend of Gassy Jack, and it apears rightfully so.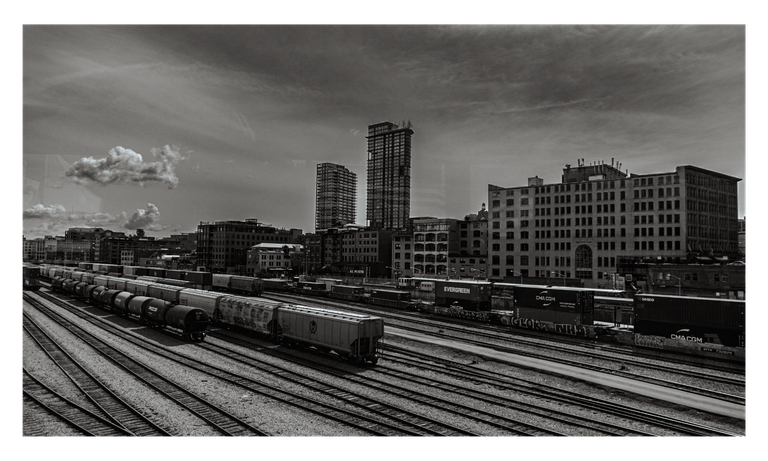 Present Day, Gastown still has an incredible feeling of heritage and historical significance. Water Street is relatively clean; many pubs and eateries remain in the neighbourhood. Many tech companies, art schools and businesses have gentrified the area.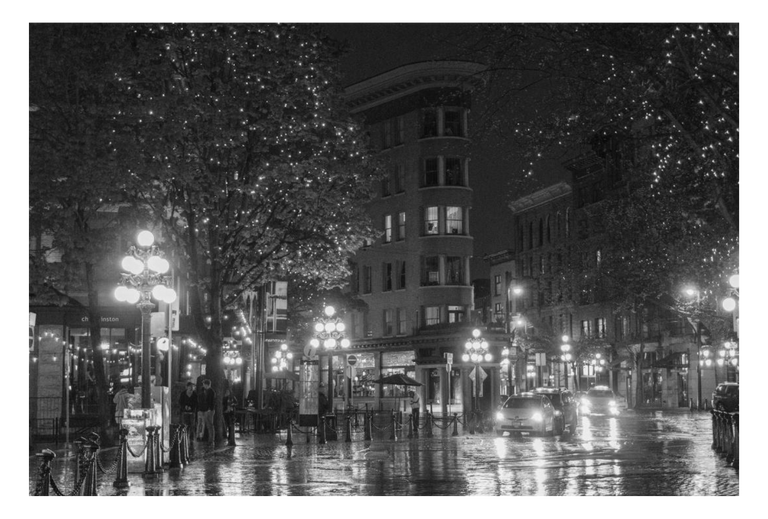 As a tourist, remember, a 2 minute walk will bring you to the blatantly ignored social issues of this city. An issue that further thickens that line between the glaring disparities of class people suffer from. These issues are magnified a great deal along Hastings Street.
Make no mistake, spending a day in Gastown will leave you inspired. The area just outside of its borders will have you overwhelmed by the state of affairs you will witness.
Plan appropriately and do not let this information keep you from visiting. Downtown Vancouver is a place with amplified opposites. Do your research for the few blocks you should not venture into and this city will make you want to be back for more.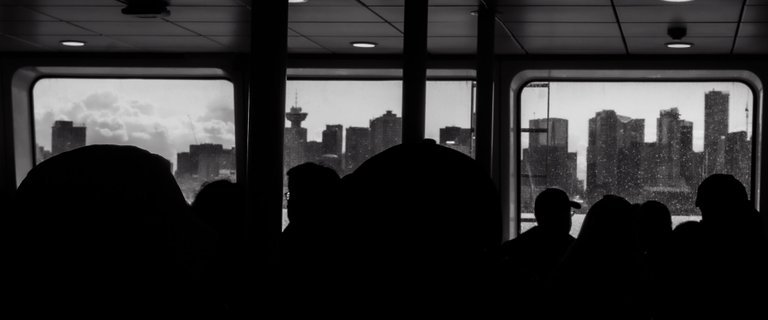 In closing, if you are planning a trip to Vancouver, Gastown should be on your list of places to visit during the day or the evening. Bring your camera as Gastown is as camera friendly as it gets. You will be pleased that you did!
This is my entry for the #monomad challenge
---
---