Sala Thai Restaurant | Amazing Thai Food | Vancouver, BC, Canada
---
Sala Thai Restaurant
---
Sitting in the heart of Downtown Vancouver is one gem of a restaurant that is a must try!
Sala Thai Restaurant at 102-888 Burrard Street takes your taste buds through South East Asia's finest flavours.
Sala Thai opened its doors nearly 40 years ago. Being a family-run business, the ambience inside creates a comfortable setting, unique to this place only. Focusing on a Central Thailand style of cuisine, you cannot help but notice the depth of flavours in each bite. Sala Thai satisfies every taste bud your mouth contains but goes further with an enhanced richness that is difficult to explain. So much is going on in your mouth that the only thing you are certain of, is that you came to the right place to eat.
Over the last couple of years, I have had the pleasure of sampling much of the menu. Many Curries, Drunken Noodle, Larb, Khao Soi, Tom Yum, Pad Thai, as well as nearly every bit of Seafood that they offer. The journey the flavours take you on make each dish a memorable one.
For a friend's birthday last night, we had a group of a dozen or so people gather in one of the party rooms to dive into this goodness.
Let me take you through a little journey of how good these dishes were. There are a couple of dishes that you will not find on the menu here, but by special request ahead of time, the restaurant will accompany your desires.
---
Lobster Lineup
---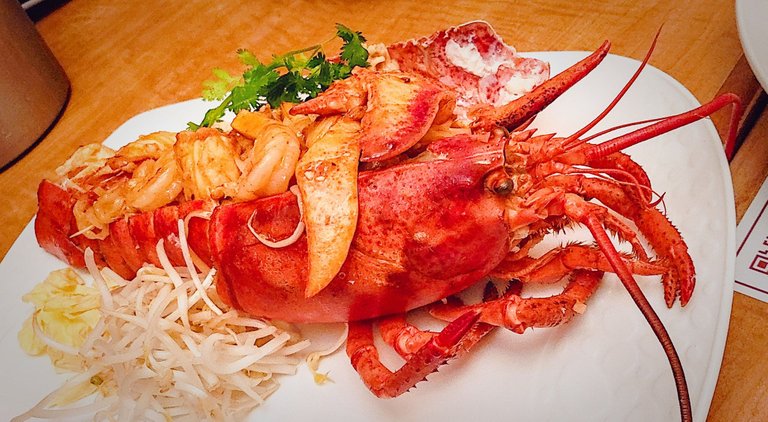 ---
What better way to start than to sandwich this text in between two photos of the same savoury Pad Thai Stuffed Lobster! If you think this dish couldn't get any better, it came out under a line of perfectly prepared prawns.
---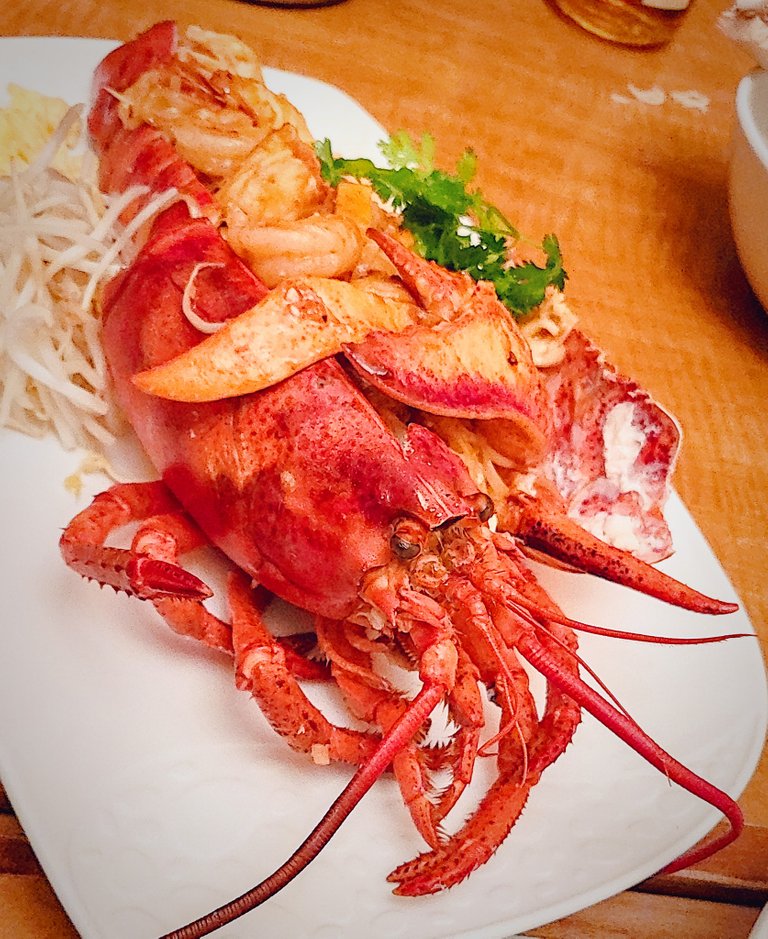 ---
Let's just get straight to my favourite! This creamy crustacean below comes topped with dry noodles soaking in a bed of Khao Soi stuffed with the same goodness. Khao Soi is one of my absolute go-to Thai flavours. It is bold, full-bodied and leaves you wanting more every time.
---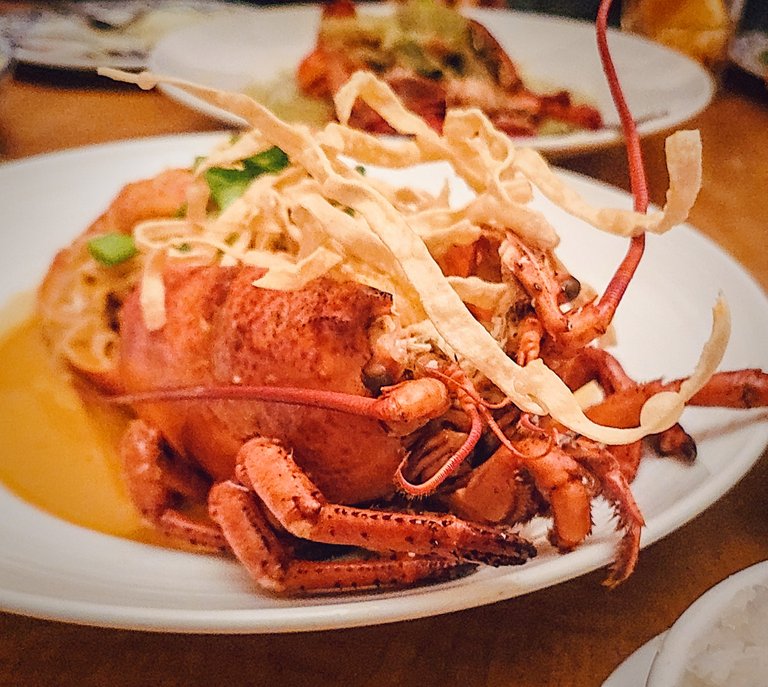 ---
If Khao Soi is not your thing, you should give up eating because you have no palette.
Just kidding (kinda), but there is a 3rd option. This clawed tide rider came to us in a delectable green curry sauce. By the time this one came around to me, I had dug into a ton of other food and had only a little bite.
Having ordered the green curry sauce with chicken on previous visits, I already knew that it was just another dish knocked out of the park as per usual by Sala Thai.
---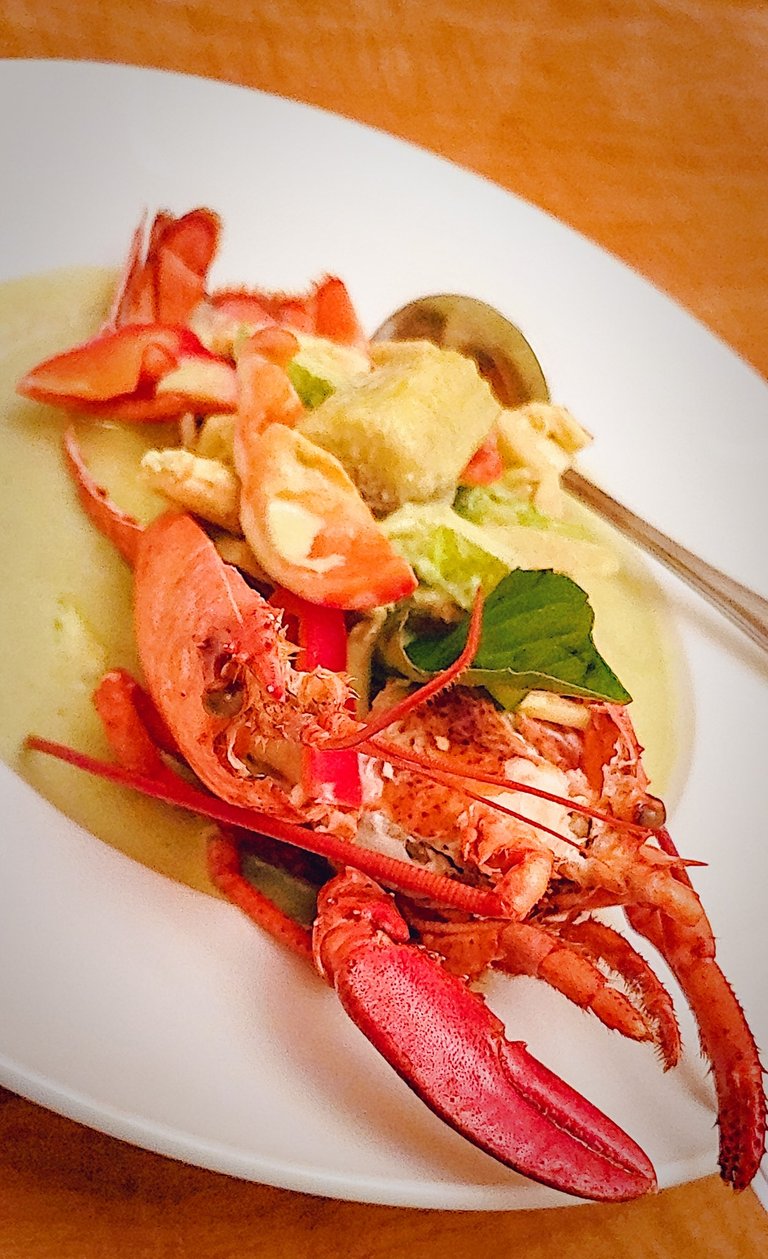 ---
One might think that after a lobster lineup, any other dish mentioned cannot hang. Why start with the big hitters?
Let me tell you why: because they are ALL big hitters!
Glance down and see the best prepared Ocean Perch that you will ever touch your tongue with. This dish is game over, thanks for coming out, you need not eat a crumb of anything else.
This meat on the Perch slides off with the slight stroke of your fork. You sweep the utensil in a downward motion allowing the chunk of meat to fall into the sea of sweet sauce with a depth to it that can only be described with an "OMFG".
This was one of the dishes that made me feel like an addict looking for my next fix. Just as one bite enters your jaw region, you find yourself already scooping for the next as if it is a 2nd nature motion.
---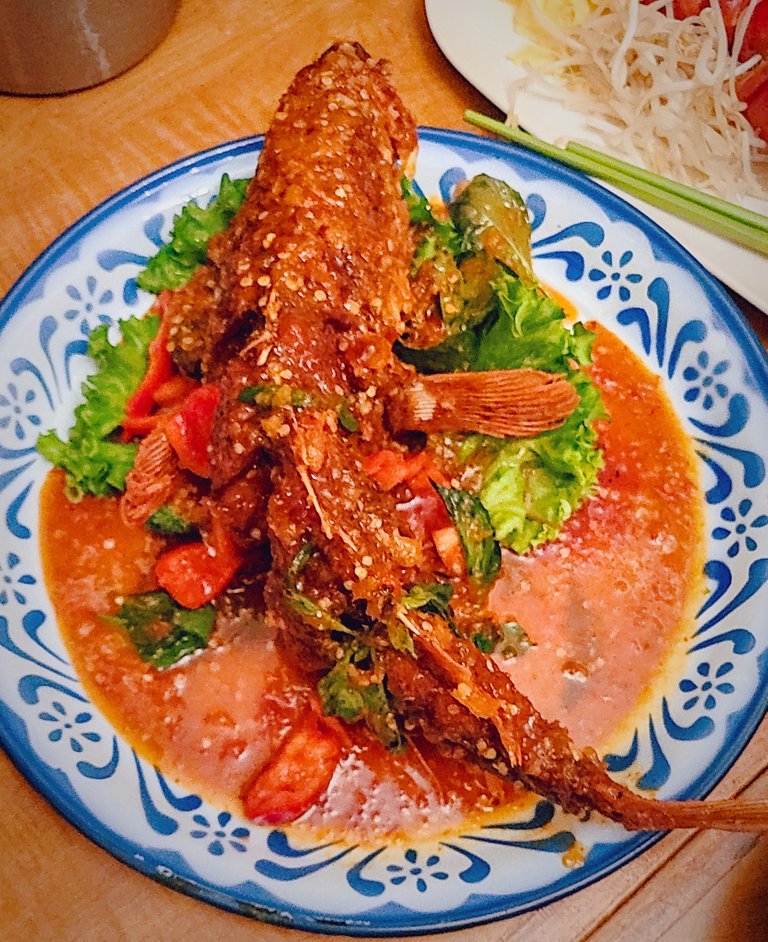 ---
Ladies and gentlemen, I like to present, my favourite regular go-to dish on the entire menu (aside from Drunken Noodle). Below you will see a Seafood Coconut Curry served in a fresh coconut.
Aside from the genius presentation, the party that goes on in your mouth with each bite makes you realize that your sweet 16, wedding and retirement party will have to move out of the way on your top party list. The Seafood Coconut Curry mouth party is now the boss of all mouth parties!
---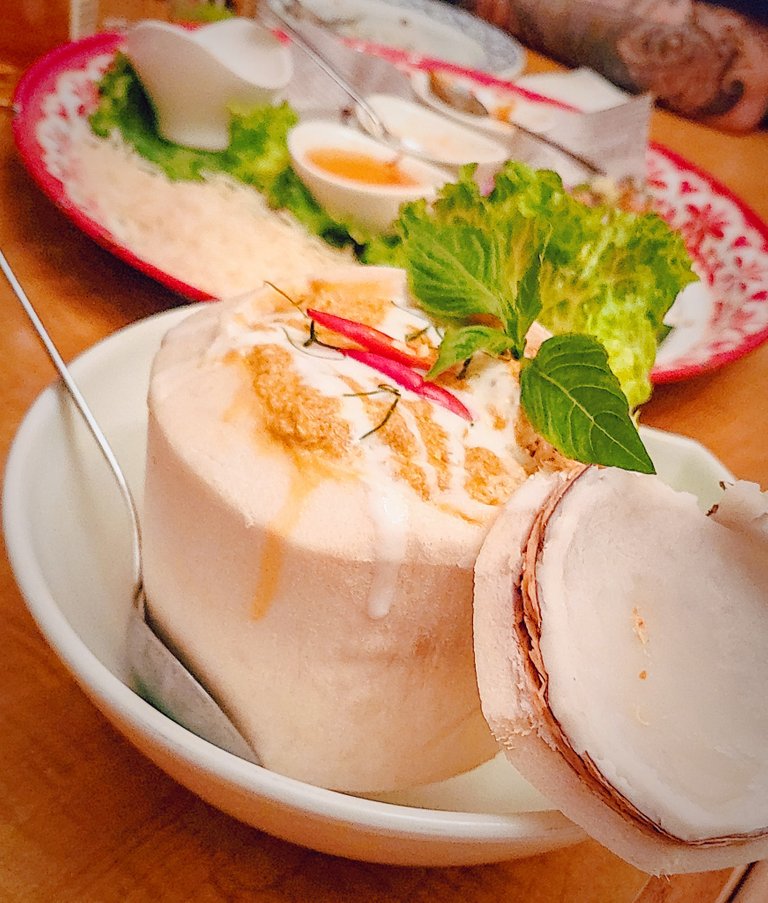 ---
Notable Mentions
These next two dishes were part of the supporting cast and worth mentioning. Below is the Green Curry Sauce with Chicken.
---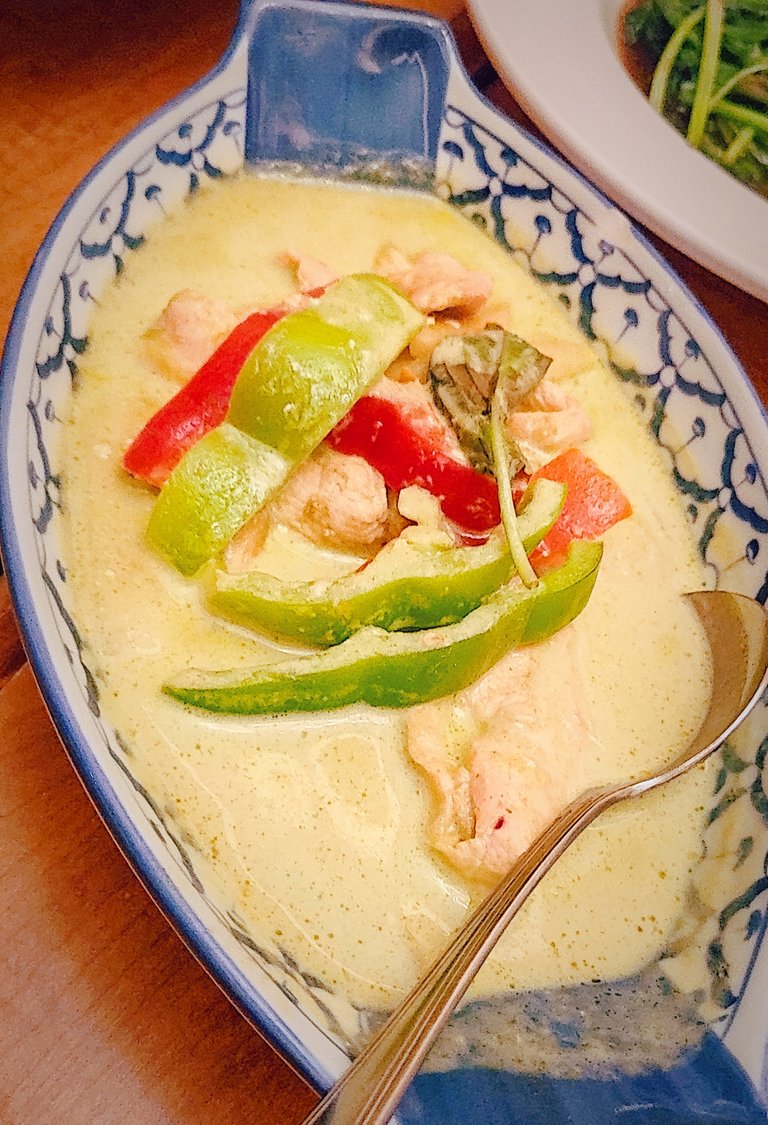 ---
Below is a Minced Beef Basil - Thai Style. Just another series of flavours that continue to take you on this journey.
---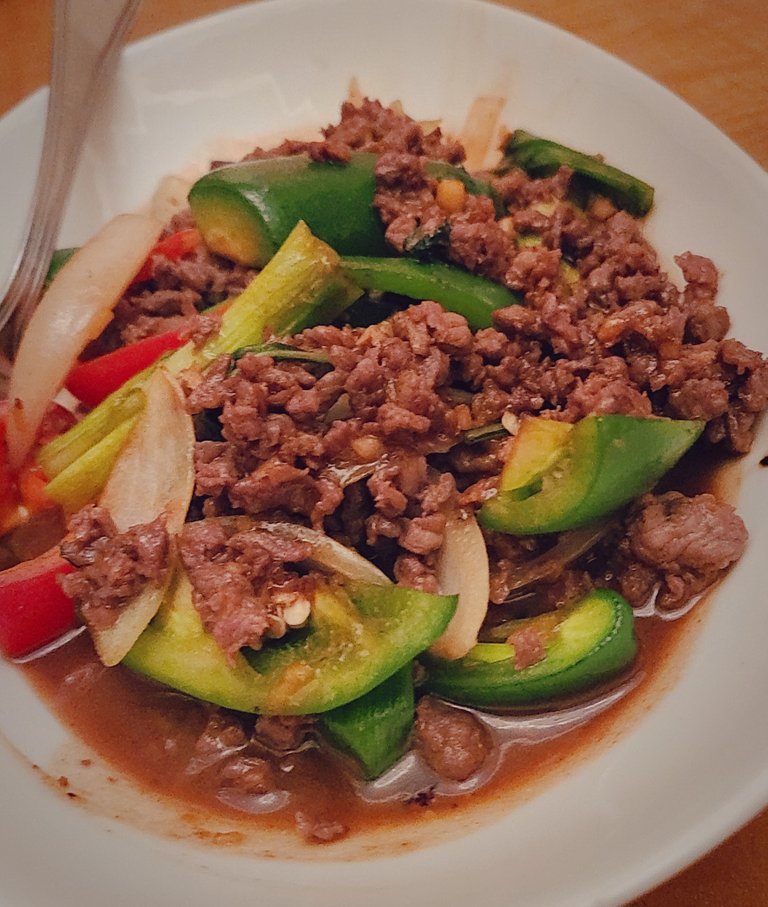 ---
In Closing
When in Vancouver, Sala Thai would be a wise checkmark to make on your list of places to eat.
This location is in the heart of downtown near the Shopping Districts, Stanley Park, Granville District, Rapid Transit as well as some of Vancouver's most desirable hotels and attractions.
---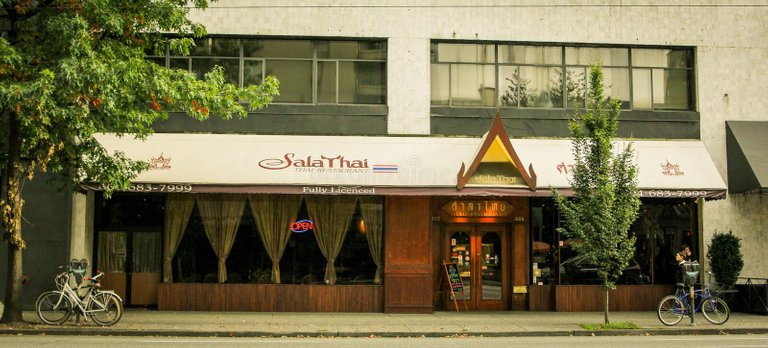 ---
One thing is for certain, our group is satisfied each and every time. The great food, ambience and people keep us walking through that door - wanting more!
---
---
Thanks for reading!
---
---