My Entry for the HIVE Street Art Contest #8 [FAT]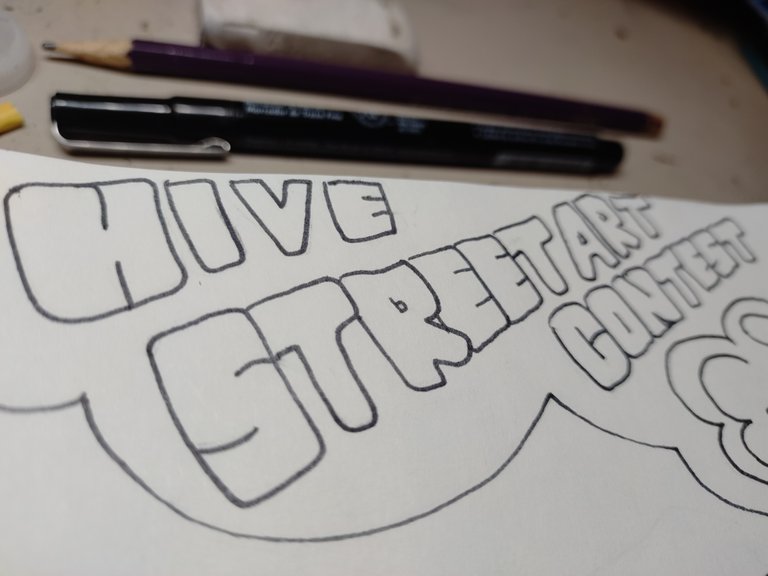 Hello and welcome ☺
I want to say thank you all for being here and contributing to my favorite project on the blockchain 🌌
I made something for you all as a submission to the word of the week HIVE Street Art Contest.
I do hope you enjoy my work 🌞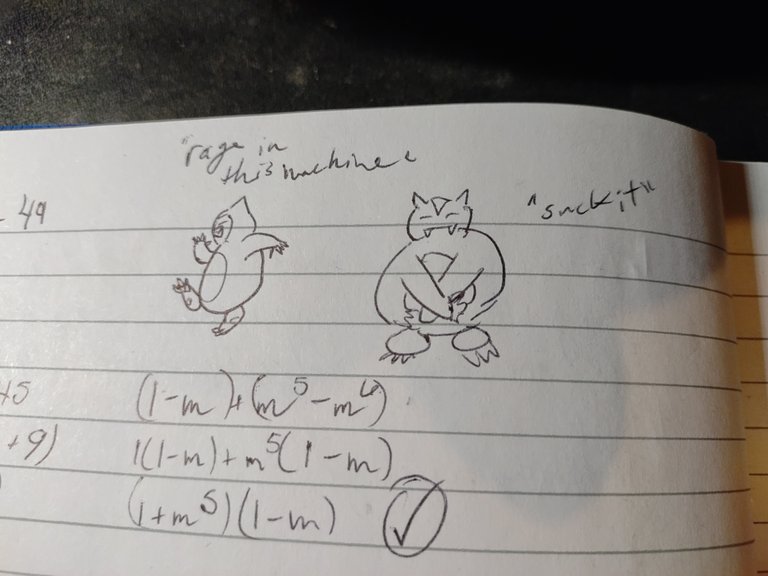 I struggled with the letters for about an hour and I finally decided on some that still looked like a dumpster fire so I decided to throw a famous toon in for good measure.
Luckily I had been brewing up something of the sort several years ago in a remedial college math class 😅🤣💀
I found this old pencil from my Junior High School 🎓 and started sketching the snorlax concept from ages ago.
This particular model is called "suck it" and it is inspired by the forever famous WWF wolfpack.
I can still see Triple H in my head doing the super silly move and since I have been playing a lot of Pokemon lately its only natural to combine the two again.
I live for these silly little projects 😂 they are fun to me and keep me engaged for so much longer than any other kind of work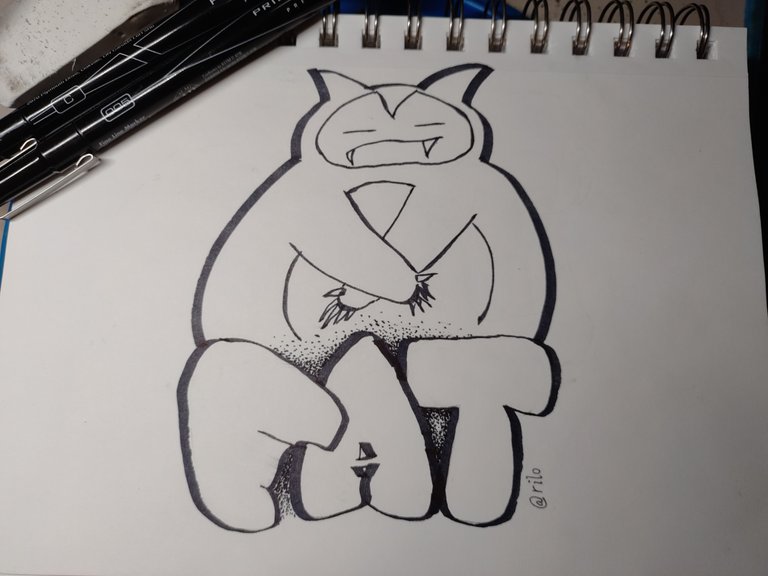 Its not the cleanest ink but I didnt mess up entirely so I am not going to waste the time and effort I put into this without showing a little pride by showing it off here.
Highly doubt I will win since there are some amazing artists here but I hope to spread some awareness of this contest.
This contest is native to the streetart community but I thought it might help spread the word to post in sketchbook.
This is the #8 contest with the word FAT being the subject.
I hope you can read it and tell who my character is 😂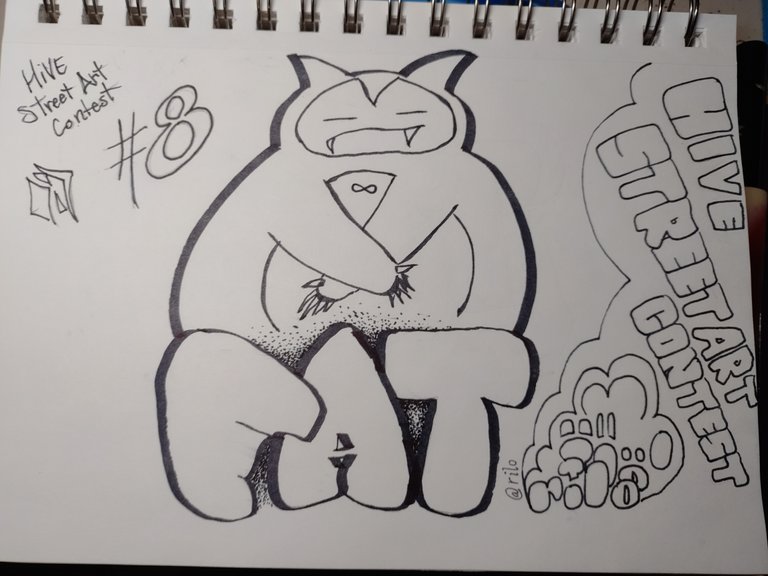 Here is my final version!
I think it would actually make a pretty cool sticker slap or design for a tshirt haha what do you think?
There is already a vector in the process but thats a story about a different project for another day.
Thank you all so much for being here.
Support my work & always remember to upvote, share and follow for more!
---
---