Festival World Tour Going Live On Tuesday!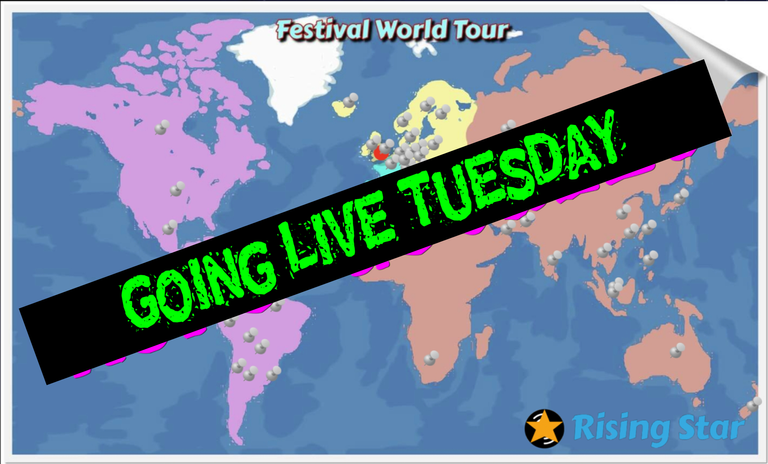 We are excited to announce the the Festival World Tour will be going live on Tuesday 13th July!
Be sure to stock up on STARPRO and/or Backstage Passes if you want take part as you will need 1 of either for each of the 52 different festival missions throughout the year.
A full tutorial will follow in the next few days.
Cheers and rock on \m/
Jux.
---
---