#3StepsToday: Content has to actually not suck to get upvotes. Be original.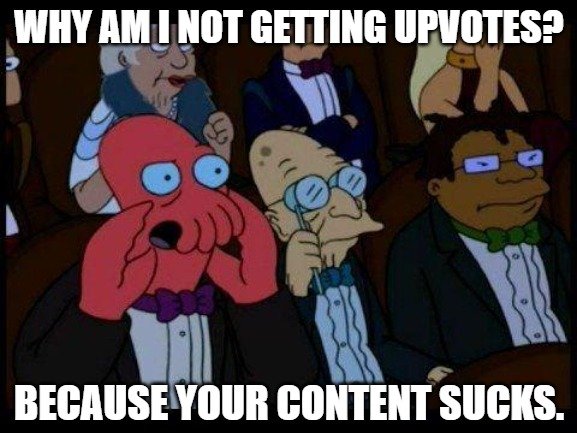 Today's post is a bit of a rant.
It's my first day of vacation. I have the next week off.
I logged in to do some curation. I ran into a wall of garbage posts.
This post is the result of such a morning. All names have been changed to protect the innocent. 😀
Where are the epic posts of original material?
I have two accounts. This one, and my curation one @threesteps. I want to give upvotes to good content. With that said, I come across a lot of what I consider low-quality material.
It happens. This is a public forum.
Let me be clear.
I am not talking about someone's ability to write in English or any other language. I will read through paragraphs of poorly-written English if what's being written about is interesting and the author has passion.
I'm talking about posts that are dry as toast and have no life.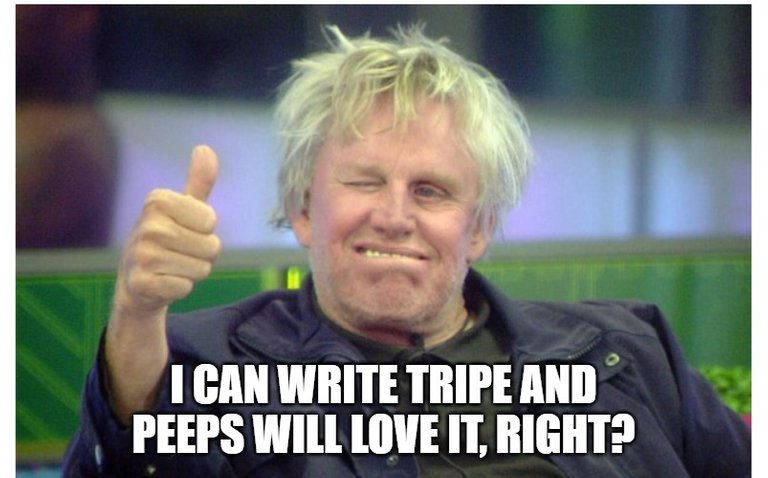 If you are writing just to say you wrote something today, that's rough.
Yeah we all have days where we don't feel inspired or don't have that drive to go research something. I get it.
But that doesn't give anyone a reason to post what I call "meh"-level material and expect a 100% upvote.
On my curation account I look for specific tags first. That's the reason I made the account originally. Fortunately my two favorite hashtags aren't overrun with low-level material. I can consistently find good material under a few quality tags. Nice!
It's on the general platform where I find material that is just blah.
How do you write well? Write about something you're passionate about!
I'm no Hemingway. I can string some words together and that's all I'll claim. Yet I can usually find something to write about that I am passionate about.
What are YOU passionate about? Write about that.
Think about it - are there people on Hive that you like to read? I have a few myself, and it's typically people that are passionate about a specific topic.
Laser focused and tight writing. Yeah, that's what I like.
My curating friends on Hive are the same way. We have a finite amount of time each day, and are choosing to read and curate other's material.
No one wants to spend their time reading crap. So don't write it.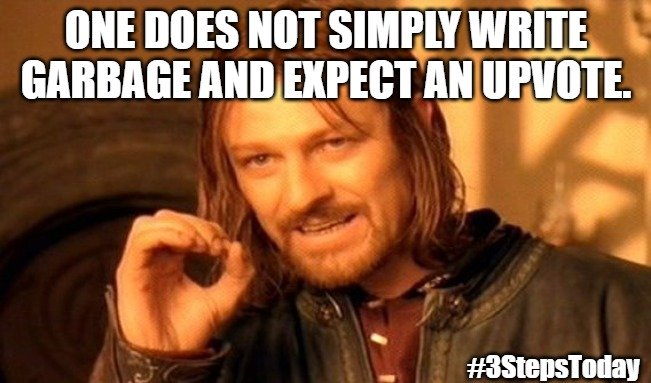 "This is an Attention Economy."
I like how @preparedwombat said it here in his post Random Advice for Hive Newbies:
This is an attention economy. You've got to post content that people will want to spend their time on. Sometimes, that means useful. Sometimes, that means entertaining. Sometimes, that means from the heart. But it never means taking shortcuts. Spamming and plagiarizing will earn you enemies rather than readers. You'll get downvoted, your Reputation number will drop like a rock, and you will earn zero.
It's sad to see posts that don't have original thoughts and are just copy-pasta'ing all over the place.
/Rant over.
It's not often that I write posts that are that barbed, but in this case, I felt it was warranted.
Go out and create something UNIQUE.
-Rob
---
---