Took a week off work & spent the time with family from out of town.
Here's some photos I took this week, while I was out with my family. My dad Jim, and my cousin Michelle flew in from Mobile, AL, and spent the week with me and my family.
This was the first time I'd seen my dad in person since my mom (his wife) passed away Dec of 2019. Therapeutic is one way to describe this week.
We talked, laughed, shared meals, and enjoyed each others' company.
Hawk on a Ligh Pole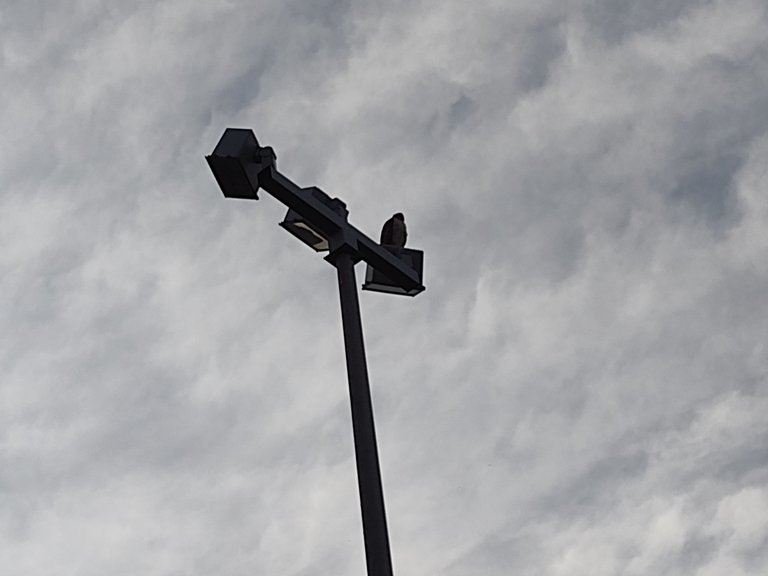 This hawk was chilling on the light pole, overlooking the wild spot behind the tennis courts.
Me n Dad fishing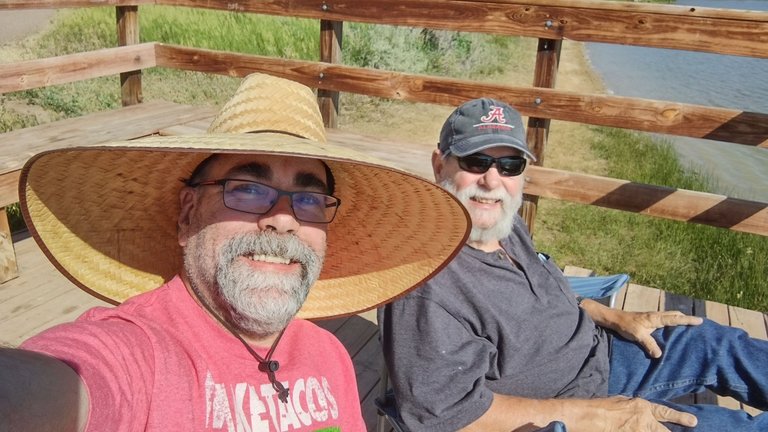 We sat on Ketner Lake and had a blast birdspotting, and jabberjawing.
Sunset in Westminster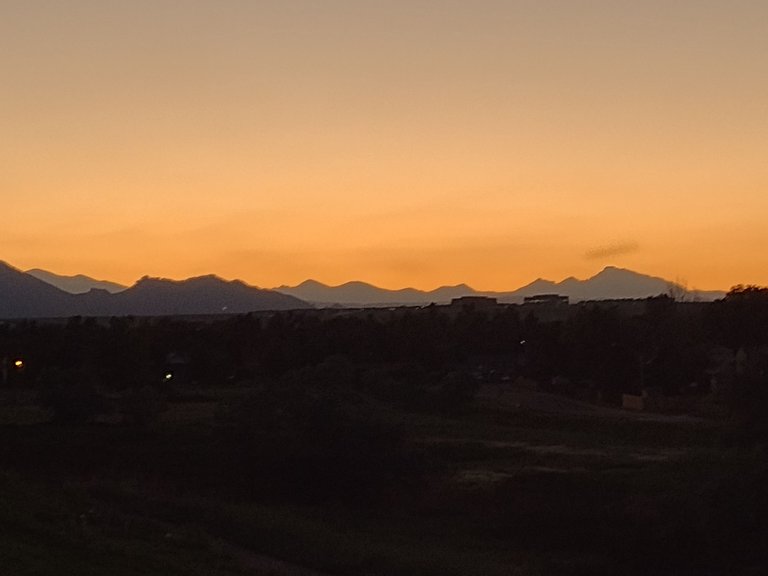 The sunsets here near my house are gorgeous.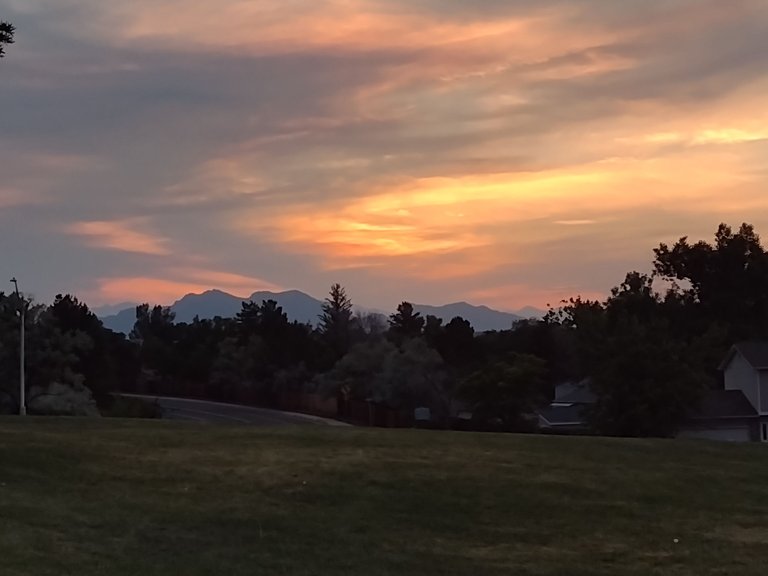 Me and my cousin Michelle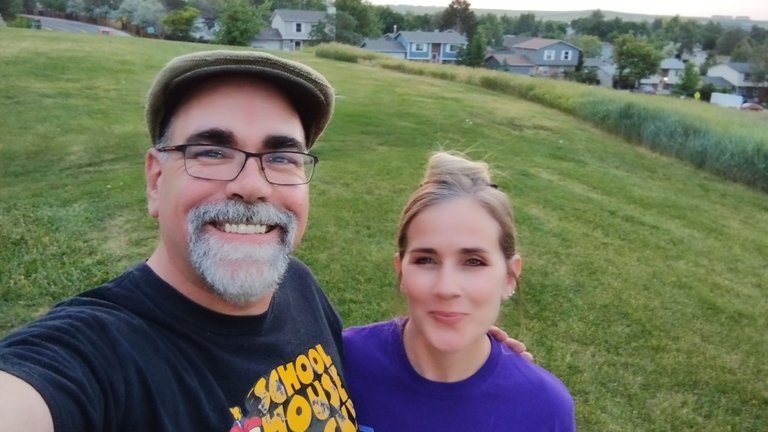 In the evenings, we walked through the open spaces near my house, and looked for wildlife. Catching up with family, spending time away from my computers, and resetting my thinking has been a true blessing.
Family outing in Estes Park, CO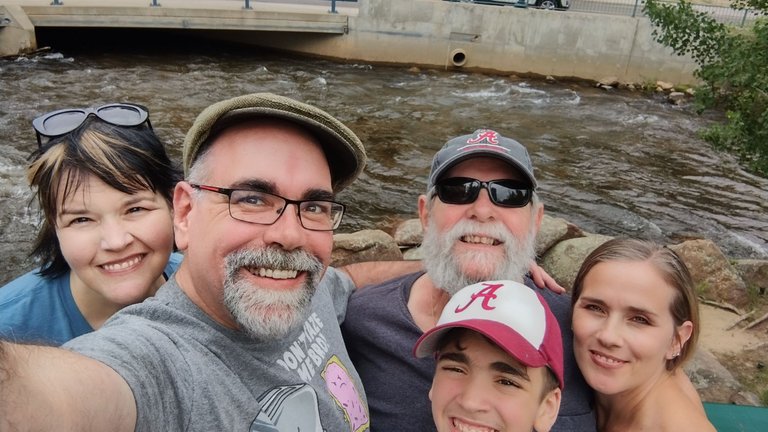 We drove up to Estes, then spent time wandering through downtown. Quite relaxing and enjoyable to be with family. This photo is (from left to right Tammy, me, my dad Jim, my son Kai, and my cousin Michelle.)
Flowers and Rabbits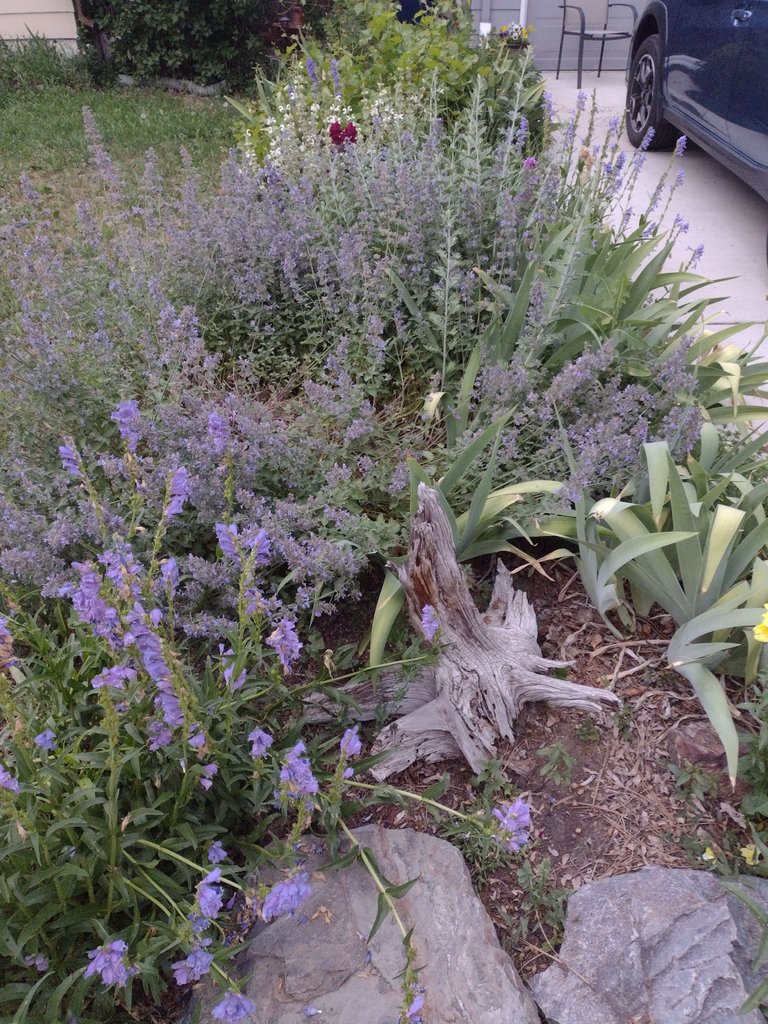 It seems many of my posts contain flowers and rabbit, simply because there's lots of both in my neighborhood. :)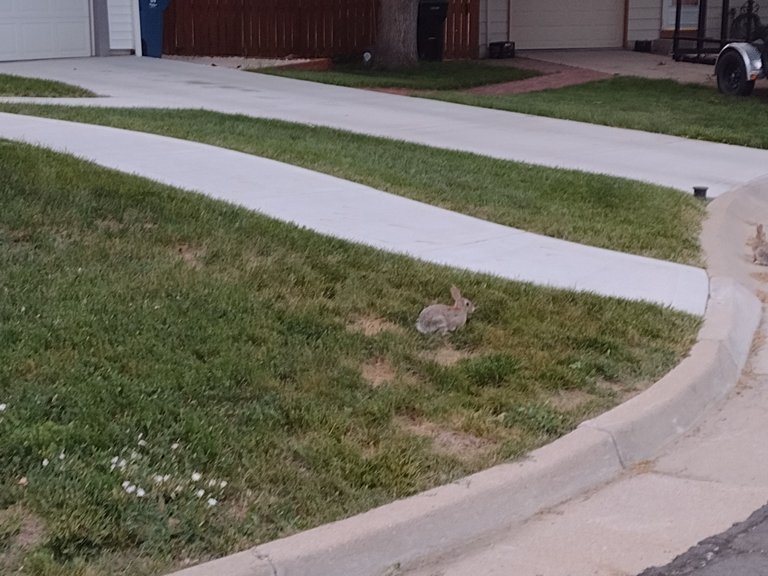 Glad to be back as well. More posts to follow. :D
-Rob
---
---