Canada to start mining BTC with green energy/ Canada empezará a minar BTC con energía verde [EN/ES]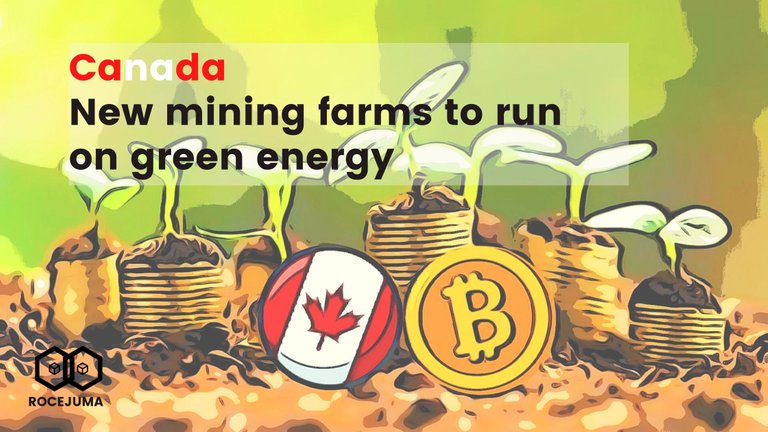 Why they made this decision?
If bitcoin and probably the sum of other cryptocurrencies were a country, they would consume much more electricity than nations such as Finland, Argentina or Switzerland.
Some researchers have concluded that bitcoin mining uses about 120 terawatt-hours (TWh) of electricity per year, a record that has a strong impact on the environment.
Obviously these values in recent months, with the big rise in the price of the crypto-asset, have increased, as miners are much more motivated to expand their activities and some have started to ask: "How to make the impact not so negative"
Well, it seems that two large mining and Blockchain technology companies headquartered in Canada have joined forces and decided to conduct their business by consuming more environmentally friendly energy. I am talking about the companies: Link Global Technologies and Neptune Digital Assets.
These recently announced the joint construction of a cryptocurrency mining farm that would be powered by solar panels, windmills and natural gas-fired power plants.
This is considered by the companies a starting point for the construction of new farms with the intention of becoming more sustainable in terms of their electricity consumption.
"We hope, as a team, to become a major powerhouse in low-cost, carbon-neutral mining." - Cale Moodie, CEO of Neptune
---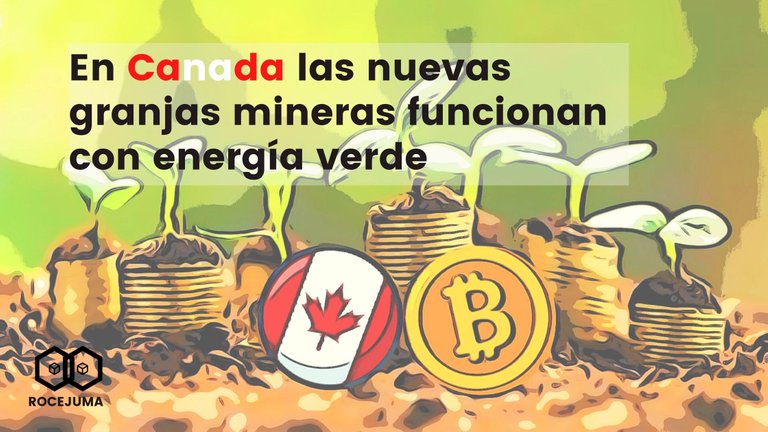 ¿Por qué han tomado esta decisión?
Si el bitcoin y probablemente la suma de otras criptodivisas fueran un país, consumirían mucha más electricidad que naciones como Finlandia, Argentina o Suiza.
Algunos investigadores han llegado a la conclusión de que la minería de bitcoin utiliza unos 120 teravatios-hora (TWh) de electricidad al año, un récord que tiene un fuerte impacto en el medio ambiente.
Obviamente estos valores en los últimos meses, con la gran subida del precio del criptoactivo, se han incrementado, ya que los mineros están mucho más motivados para ampliar sus actividades y algunos han empezado a preguntarse: "Cómo hacer que el impacto no sea tan negativo"
Pues bien, parece que dos grandes empresas de minería y tecnología Blockchain con sede en Canadá han unido sus fuerzas y han decidido llevar a cabo su actividad consumiendo energía más respetuosa con el medio ambiente. Me refiero a las empresas: Link Global Technologies y Neptune Digital Assets.
Estas anunciaron recientemente la construcción conjunta de una granja de minería de criptomonedas que se alimentaría de paneles solares, molinos de viento y plantas de energía de gas natural.
Las empresas lo consideran un punto de partida para la construcción de nuevas granjas con la intención de ser más sostenibles en cuanto a su consumo de electricidad.
"Esperamos, como equipo, convertirnos en una gran potencia en minería de bajo coste y neutra en emisión de carbono". - Cale Moodie, director general de Neptune

---
If you want to join Binance Exchange, click here and SIGN UP
---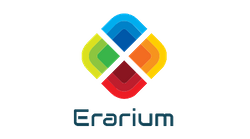 If you are interested in belonging to the Erarium community (even if you only speak English), you can access our discord server here, where you will have access to more financial information and we can team up to make investments, trading and financial strategies.
In addition, you can follow us on our social networks, to offer you more interesting information about technical analysis, courses, personalized attention, airdrops, cryptocurrency bots and much more.
Si estás interesado en pertenecer a la comunidad de Erarium (incluso si hablas únicamente Ingles), puedes tener acceso a nuestro servidor en discord aquí, donde tendrás acceso a mayor información del tipo financiero y podemos formar equipo de trabajo para realizar inversiones, trading y estrategias a nivel financiero.

Además, puedes seguirnos en nuestras redes sociales, para ofrecerte más información interesante sobre análisis técnico, cursos, atención personalizada, airdrops, bots de criptomonedas y mucho más.
---
Sin más que agregar, me despido
ROCEJUMA
---
---
---
Posted Using LeoFinance Beta
---
---