In which currency to hold my emergency fund/ En qué moneda tener mi fondo de emergencias [EN/ES]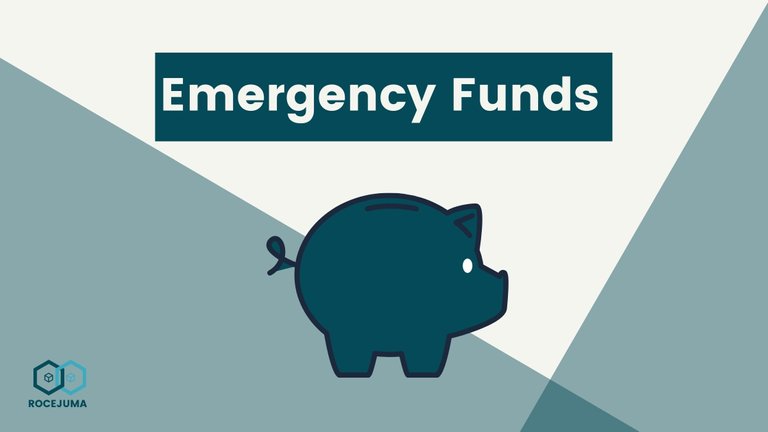 Hello friends!
Well, a few weeks ago I had talked specifically about emergency funds, here is the post: Emergency Fund.
But today I want to make a clarification that I didn't mention at the time.
In what currency should I keep my emergency fund?
Bueno, hace unas semanas había hablado de manera específica sobre los fondos de emergencias, aquí está el Post: Fondo de emergencia.

Pero hoy quiero hacer una aclaratoria que en ese momento no mencioné.

En qué moneda debo guardar mi fondo de emergencias?

One of the most important aspects that we must always keep in mind when building our emergency fund is the immediacy with which we must dispose of the money in the event of an emergency.
We must have easy access and immediate availability to the fund and more important than the way in which the capital remains is how quickly we can have the money in hand.
The most appropriate suggestion would be to "not put all our eggs in one basket", and therefore, it would be better to distribute the capital in a couple of easily accessible currencies, or in two different modalities (physical and virtual money, for example).
If the logistics are very complicated, because we reside in Latin American countries, or if we are concerned about the safety of our capital while we are not using it, we should make sure we have the route to obtain the money marked before the time is right.
For example, if we live in a place where security is fragile and we can be robbed, the best suggestion is to have the money in digital wallets that with the push of a couple of buttons we can have the money available in our account.
For example, having the money stored in a wallet such as HIVE or LEO (in its liquid form) is a good option, because just by contacting an exchange house, in a matter of minutes the money can reach your bank account in the country where you live.
However, you should also keep in mind that if the money is in a highly volatile currency, your capital could be easily reduced by the natural and constant movements of the market. This is not the case with currencies such as USDT, TUSD, BUSD, among others.
There are even options within exchange houses such as Binance, where you can keep the money in dollars, and open a savings account where a certain interest is generated while the money is there, and if you need it, you can withdraw it immediately without waiting much more than 5 minutes, and then make an exchange to your local currency
The latter, if you wish, you can do it with the guys from @erarium who are providing the service of exchange house to fiat currencies in Latin America. (Link to the discord at the end of the post).
Uno de los aspectos más importantes que debemos tener presente siempre cuando conformamos nuestro fondo de emergencia es la inmediatez con la que debemos disponer el dinero en caso de presentarse una emergencia.

Debemos tener acceso fácil y disponibilidad inmediata al fondo y más importante que la manera en la que permanece el capital es qué tan rápido podremos tener el dinero en la mano

La sugerencia más apropiada sería la de "no poner todos los huevos en una sola canasta", y por ello, sería mejor distribuir el capital en un par de monedas de fácil acceso, o en dos modalidades distintas (dinero físico y virtual, por ejemplo).

Si la logística es muy complicada, debido a que residimos en paises latinoamericanos, o si nos preocupa la seguridad de nuestro capital mientras no lo estamos usando, debemos asegurarnos de tener marcada la ruta para obtener el dinero antes de que sea el momento.

Por ejemplo, si vivimos en un sitio donde la seguridad es frágil y pueden robarnos, lo mejor sugerido es tener el dinero en billeteras digitales que con solo apretar un par de botones podamos tener el dinero disponible en nuestra cuenta.

Por ejemplo, tener el dinero guardado en una billetera como HIVE o LEO (en su forma líquida) es una buena opción, porque con solo hacer contacto con una casa de cambio, en cuestion de minutos el dinero puede llegar a tu cuenta bancaria en el pais donde resides.

Sin embargo, también hay que tener en cuenta que si el dinero está en una moneda con alta volatilidad, tu capital podria verse reducido fácilmente ante los movimientos naturales y constantes del mercado. Cosa que no ocurre con monedas como el USDT, TUSD, BUSD, entre otros.

Incluso, hay opciones dentro de casas de cambio como Binance, donde puedes guardar el dinero en dolar, y abrir una cuenta de ahorro donde se genere un cierto interés mientras el dinero está ahi, y de necesitarlo, podrás retirarlo de inmediato sin esperar mucho más que 5 minutos, y luego realizar un cambio a tu moneda local.

Esto último, si deseas puedes hacerlo con los chicos de @erarium que están prestando el servicio de casa de cambio a monedas fiduciarias en latinoamerica. (Link del discord al final del post)

In a normal country, where the economy does not fluctuate so much, I would say to divide this emergency fund in a percentage in your local currency and another part in Dollars or Euros (in its physical or digital form).
For example: 60% in international currency -USD or EUR-. And 40% in your local currency
But if you live in countries like Venezuela or even Argentina, I would recommend you to have the money in a different percentage.
In the case of Venezuela, having it all directly in USD is the safest, since the VES currency depreciates too fast for the capital of your fund to survive for a long time.
And in the case of Argentina, the percentage I would choose would be approximately 70% in international currency -USD or EUR-. And 30% in Argentine Pesos.
As a last clarification, since emergencies usually occur in really complicated moments and schedules, it is probably convenient to have the money in any of the currencies you choose in a digital modality (Stablecoins) and not in physical money (although in Venezuela with the de facto dollarization, it is possible), since changing a digital currency can be done at any time but a physical currency would not be so easy, for example at 3:00AM on any given Tuesday.
Well, I hope these considerations are useful to be able to properly generate the strategy for your emergency fund, and if you have more doubts, let me know in the comments, and I will gladly offer you my opinion.
En un país normal, donde la economía no fluctua tanto, te diria de dividir este fondo de emergencias en un porcentaje en tu moneda local y otra parte en Dolares o Euros (en su modalidad física o digital).

Por ejemplo: 60% en Divisa internacional -USD o EUR-. Y un 40% en tu moneda local

Pero si resides en paises como Venezuela o Argentina incluso, te recomendaría tener el dinero en un porcentaje diferente.

Para el caso de Venezuela, tenerlo todo directamente en USD es lo más seguro, ya que la moneda VES se devalua demasiado rápido para que el capital de tu fondo pueda sobrevivir mucho tiempo.

Y en el caso de Argentina, el porcentaje que eligiría sería aproximado a 70% en divisa internacional -USD o EUR-. Y el 30% en Pesos Argentinos.

Como última aclaratoria, ya que las emergencias ocurren por lo general en momentos y horarios realmente complicados, es probable que te convenga tener el dinero en cualquiera de las divisas que elijas en una modalidad digital (Stablecoins) y no en dinero físico (aunque en Venezuela con la dolarización de facto, es posible), ya que cambiar una moneda digital podrá hacerse en cualquier momento pero una moneda física no sería tan fácil, por ejemplo a las 3:00AM de un martes cualquiera.

Bueno, espero que estas consideraciones sean útiles para poder generar adecuadamente la estrategia para tu fondo de emergencias, y si tienes más dudas, hazmelas saber en los comentarios, y con gusto te ofreceré mi opinión.
---
If you want to join Binance Exchange, click here and SIGN UP
---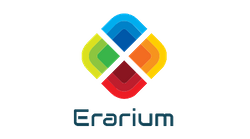 If you are interested in belonging to the Erarium community (even if you only speak English), you can access our discord server here, where you will have access to more financial information and we can team up to make investments, trading and financial strategies.
In addition, you can follow us on our social networks, to offer you more interesting information about technical analysis, courses, personalized attention, airdrops, cryptocurrency bots and much more.
Si estás interesado en pertenecer a la comunidad de Erarium (incluso si hablas únicamente Ingles), puedes tener acceso a nuestro servidor en discord aquí, donde tendrás acceso a mayor información del tipo financiero y podemos formar equipo de trabajo para realizar inversiones, trading y estrategias a nivel financiero.

Además, puedes seguirnos en nuestras redes sociales, para ofrecerte más información interesante sobre análisis técnico, cursos, atención personalizada, airdrops, bots de criptomonedas y mucho más.
---
Sin más que agregar, me despido
ROCEJUMA
---
---
---
Posted Using LeoFinance Beta
---
---