This was the red week? Technical Analysis Update Bitcoin/ ¿Esta fue la semana roja? Actualización del análisis técnico del Bitcoin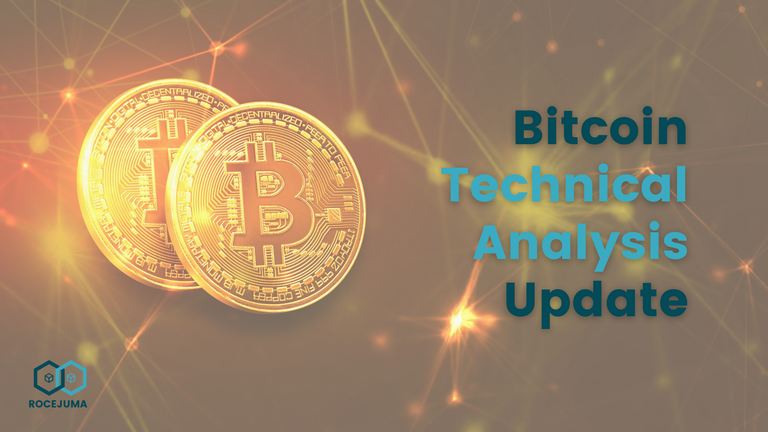 Hello friends!
In the past weeks ago I showed you my interpretation of the Japanese candlestick charts on the BTC/USDT pair and here I bring you an update of the chart, as of today.
Hace unas semanas les mostré mi interpretación de los gráficos de velas japonesas sobre el par BTC/USDT y aquí les traigo una actualización del gráfico, a fecha de hoy.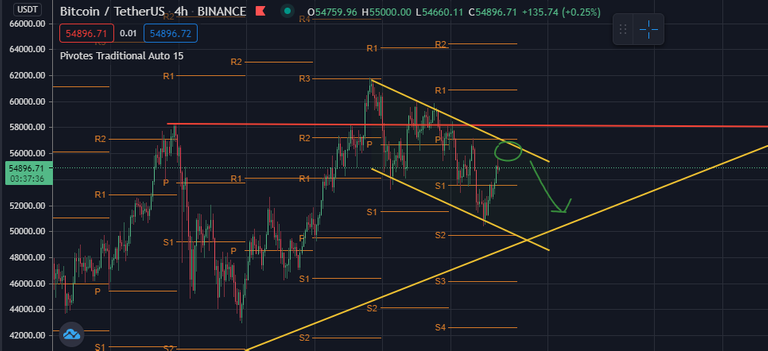 As I mentioned in one of the previous posts THIS, an ascending triangle has been forming, with resistance at 58000 USDT (red line), which at this moment is very close to the weekly pivot point and also coincides with the resistance of the parallel bearish channel that the asset has been forming in the last few days.
All these "coincidences" in the chartist figures make it clear that there is a strong resistance in the above mentioned value. And that as the days go by it will continue to strengthen (the bulls will weaken and the bears will begin to gain more and more confidence to attack downwards).
Como les había mencionado en uno de los post anteriores ESTE, se ha venido formando un triangulo ascendente, con resistencia en los 58000 USDT (línea roja), que para este momento se encuentra muy cerca de la zona del punto pivote semanal y coincide también con la resistencia del canal paralelo bajista que viene conformando el activo en los últimos días.

Todas estas "coincidencias" en las figuras chartistas nos dejan claro que hay una fuerte resistencia, en el valor mencionado arriba. Y que conforme pasen los días continuará fortaleciéndose (los toros irán debilitandose y los osos comenzarán a agarrar cada vez más confianza para atacar a la baja)

In fact, this post mentioned above was titled "A red week ahead for Bitcoin" precisely because the current correction we are witnessing was to be expected. In percentage terms, in one week, it has been about 14.93%. And, even if over the next few hours a few more dollars are recovered in the asset. I would not be surprised to see it again hovering around the 50000 USD which coincides just with the yellow line (support of the ascending triangle) and with the Support number two (S2).
In addition, it is normal to see that the volume of transactions in the market decreases during the weekend, so it could be very soon that we see it again testing this support mentioned.
De hecho, este post mencionado arriba estaba titulado "Se aproxima una semana roja para el Bitcoin" precisamente porque era de esperarse la corrección actual que estamos presenciando. En términos porcentuales, en una semana, ha sido de 14,93% aproximadamente. Y, aunque durante las siguientes horas se recuperen unos dolares más en el activo. No me extrañaría nuevamente verlo rondando los 50000 USD que coincide justo con la linea amarilla (soporte del triangulo ascendente) y con el Soporte numero dos (S2).

Además, es normal ver que el volumen de transacciones en el mercado disminuye durante el fin de semana, así que podría ser muy pronto que volvamos a verlo testeando este soporte mencionado.
---
Finally, I remind you, you who read me, to trade carefully, always having a clear Stop Loss, to avoid big losses in case the price does not go in the indicated and expected direction.
Por último, te recuerdo, tú que me lees, que operes con cuidado, teniendo siempre un Stop Loss claro, para evitar grandes pérdidas en caso de que el precio no vaya en la dirección indicada y esperada.
---
If you want to join Binance Exchange, click here and SIGN UP
---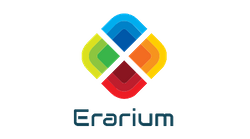 If you are interested in belonging to the Erarium community (even if you only speak English), you can access our discord server here, where you will have access to more financial information and we can team up to make investments, trading and financial strategies.
In addition, you can follow us on our social networks, to offer you more interesting information about technical analysis, courses, personalized attention, airdrops, cryptocurrency bots and much more.
Si estás interesado en pertenecer a la comunidad de Erarium (incluso si hablas únicamente Ingles), puedes tener acceso a nuestro servidor en discord aquí, donde tendrás acceso a mayor información del tipo financiero y podemos formar equipo de trabajo para realizar inversiones, trading y estrategias a nivel financiero.

Además, puedes seguirnos en nuestras redes sociales, para ofrecerte más información interesante sobre análisis técnico, cursos, atención personalizada, airdrops, bots de criptomonedas y mucho más.
---
All images have been captured or made by me, and candlestick charts made in TradingView.
---
---
Sin más que agregar, me despido
ROCEJUMA
---
---
---
---
---