My Actifit Report Card: October 23 2019

Hello everyone,
Good evening and welcome to my fitness report. It's so great to be here and thanks once again for stopping by and I hope you're all having a great time with your daily and stepping activities for today.
About me, well, it was the same routine doing warmup exercises and calisthenics in the living room after waking up early this morning and while at the same time also watching the news on TV.
This morning was another on and off showering and nippy day.
But come afternoon the sun was out and hence it was much warmer and enjoyable to be outdoors with the beautiful sunshine along with cool fresh air. I walked around the neighborhood and was taking a few photos.
I saw a few creatures as I made my way around the neighborhood. The first one I saw was this squirrel running up to the top of the fence. And stayed still for a few minutes there, enough time for me to photo shoot him.
The next thing I saw was this dog barking behind the fence. I don't know what kind of dog he is, but I think he's adorable.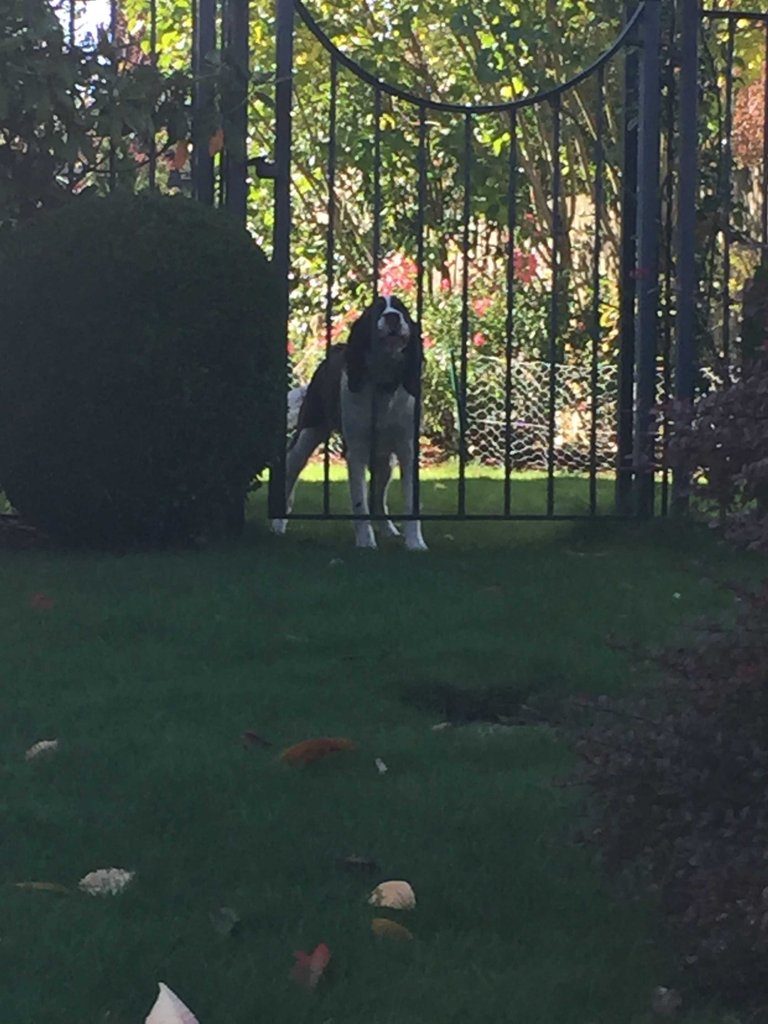 And as I continued walking I saw these tiny mushrooms on the grassy area along the sidewalk and the other one was with this yellow flower on its midst, quite interesting and appealing in my view.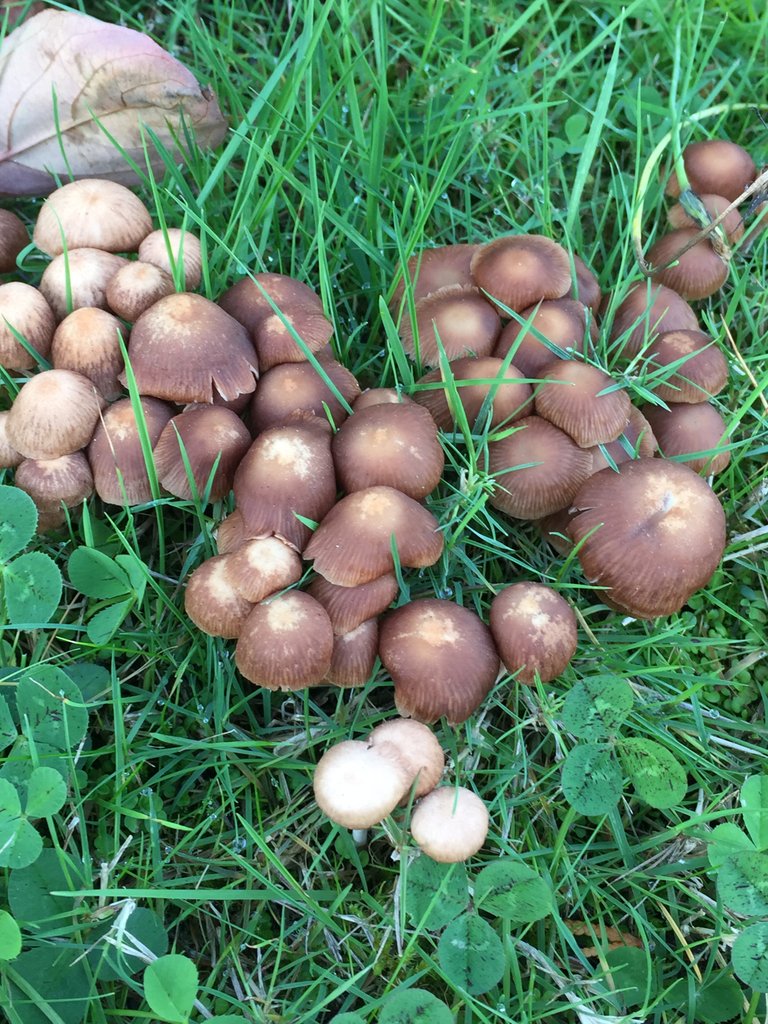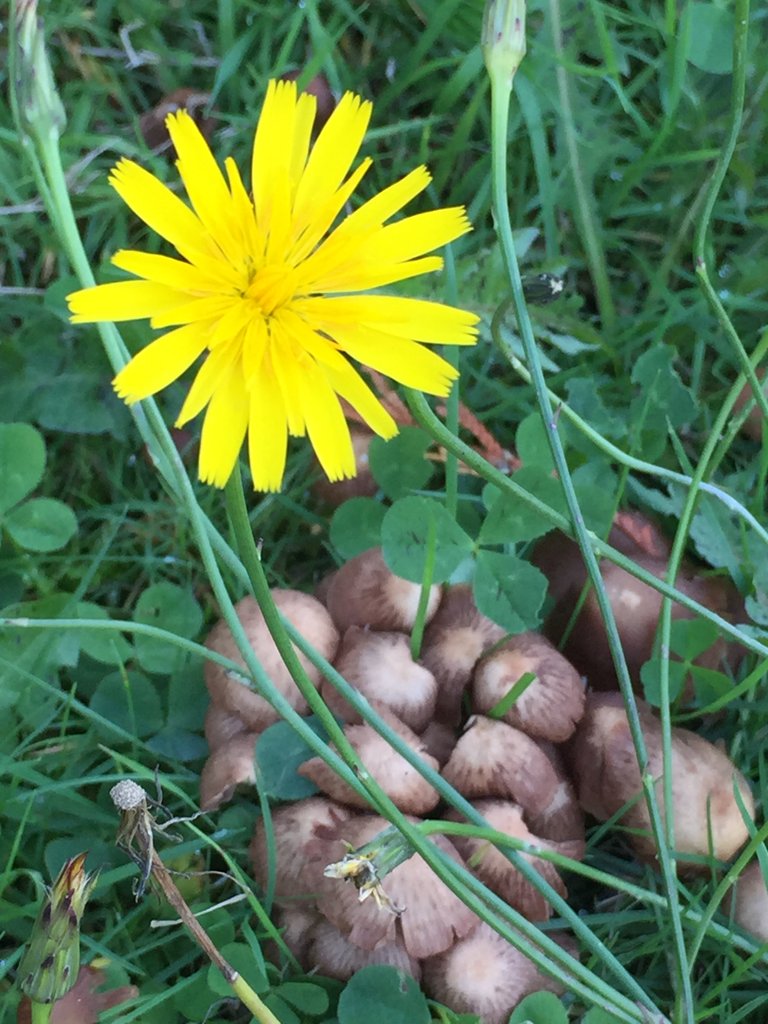 The last thing I saw and noticed during this wonderful walk was this brown leaf on the ground with a few water or rain droplets on the center of the leaf, which I find cool somewhat.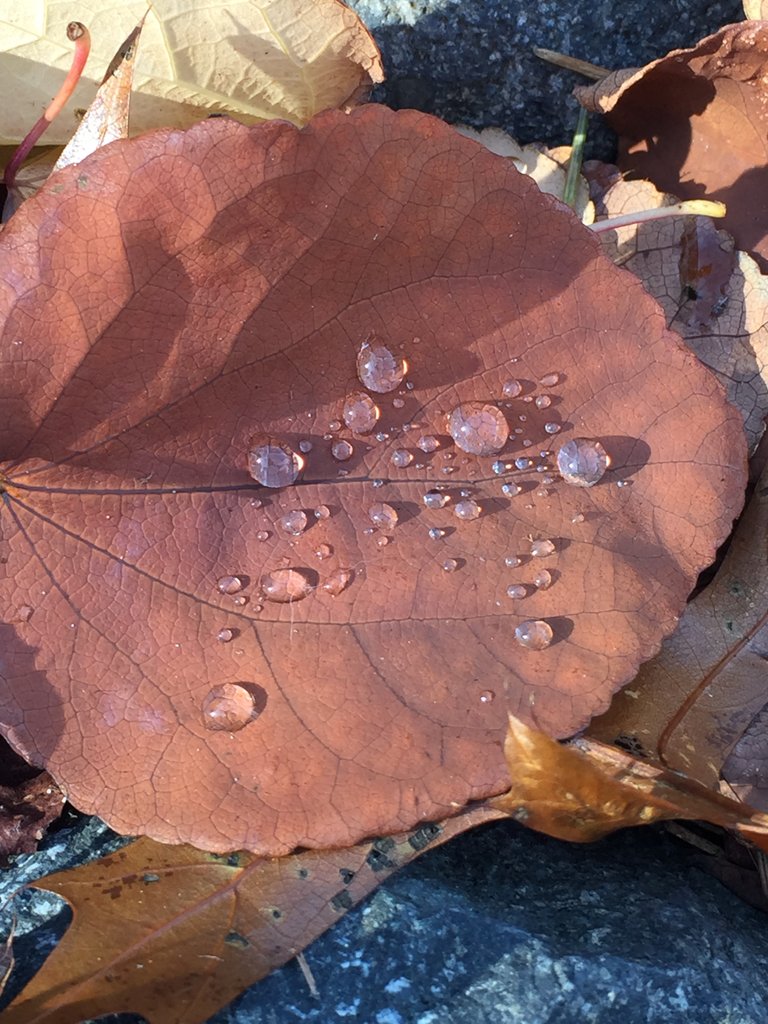 Before long I was getting back home and at home I rested in the couch and watched more news. And this pretty much sums up everything with my stepping activity for today.
Thank you all for reading and also your continued generous support. Appreciate it. And please do join me again tomorrow.
Until next time, have an amazing evening and restful night sleep.
Rogerine, xoxo 😚
Enjoy these wonderful music


23377

Aerobics,Daily Activity,Photowalking,Walking
Earn Tokens As Simple As One Two Three
Download the Actifit mobile app: from Google Play or AppStore
Go for a jog, walk your dog, mow your lawn, go to the gym, move around your office,... with an aim to reach a minimum of 5,000 activity count.
Post via app to the Steem blockchain, and get rewarded!
Signup with the referrer below:
https://actifit.io/signup?referrer=roger5120
Ensure to check the promo box and type the word FITOCTOBER
---
---