Aesthetics Architectural Of Belah Temple and Arabian Castle
Hello Architecture+Design Community 😊
Come back again with me @romirspc here and today i want to share about another aesthetics architectural building called Belah Temple and Arabian Castle in Slanik Waterpark.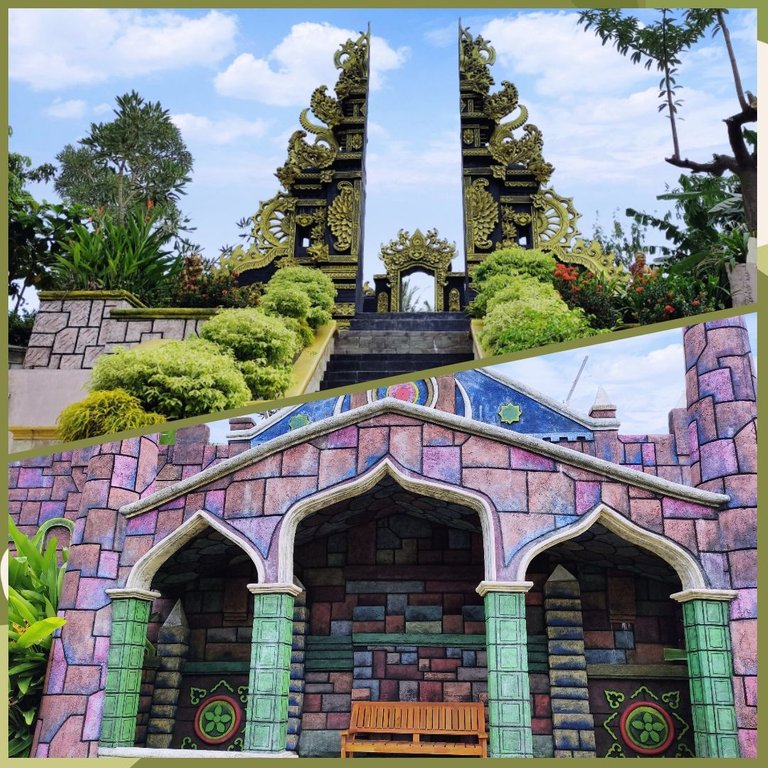 After sharing about Krakatoa Wave and Slanik Castle in my last article, today i want to sharing part 3 of aesthetics architectural building in Slanik Waterpark. There are still some buildings that i think are interesting and unique to show in the Architecture+Design Community called Belah Temple and Arabian Castle.
---
Belah Temple in Slanik Waterpark
---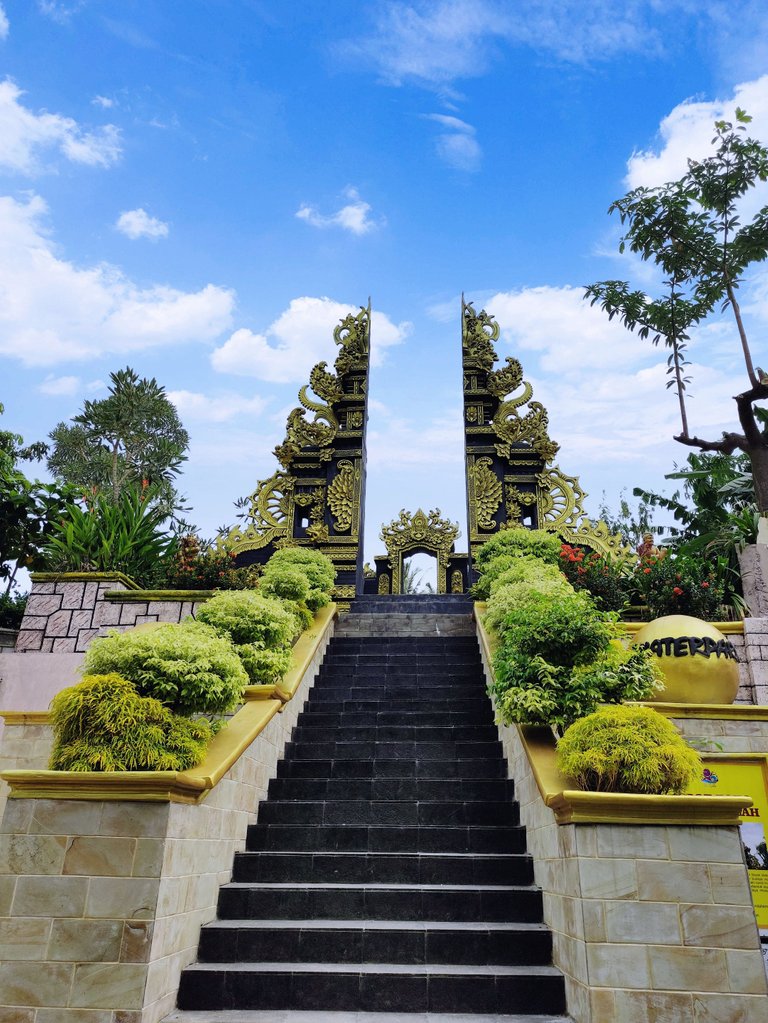 The first i want to share about Belah Temple in Slanik Waterpark, this place is one of the popular photo spots with charateristics cultural Balinese design building called "PURE". Belah Temple was created in early 2018 and took about 4 months, this place was made as a photo spot for visitors who come to capture their moment there with nuances characteristic of balinese culture.
---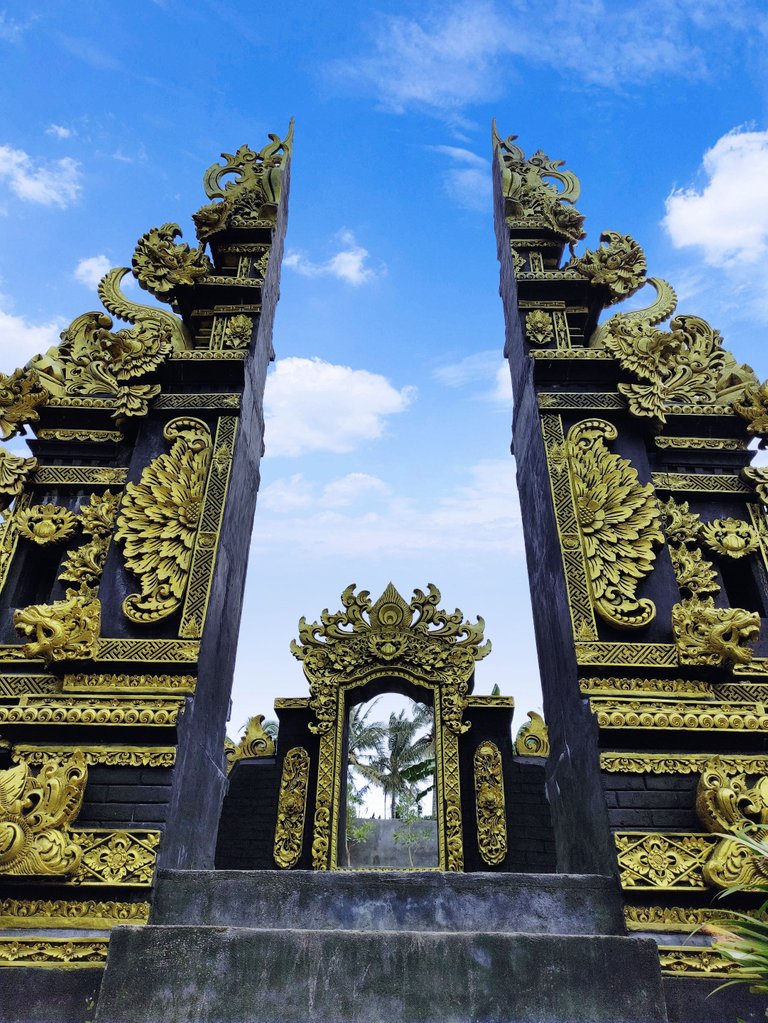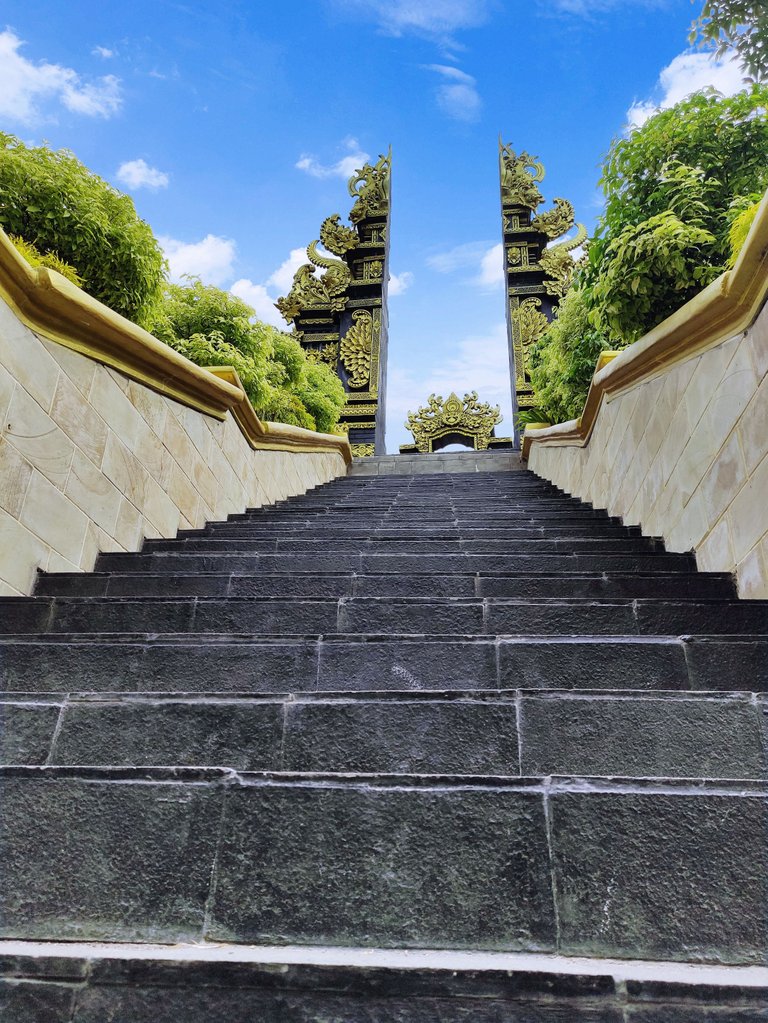 ---
Belah Temple when viewed at a glance like a gate to enter an area or house, the characteristic that makes it unique is the part on the right and left sides of the building with interesting carvings. The height of this building is about 4 meters and in the middle between the gates there is a miniature small door measuring 1.5 meters with carvings in the form of characteristic Hindu Temples.
In the second picture we can see some stairs with total 17 steps stair to the top of Belah Temple, on the edge there is a marble wall that makes it neat and looks perfect. Besides, the gold color of Belah Temple carving makes it look magnificent and classy.
---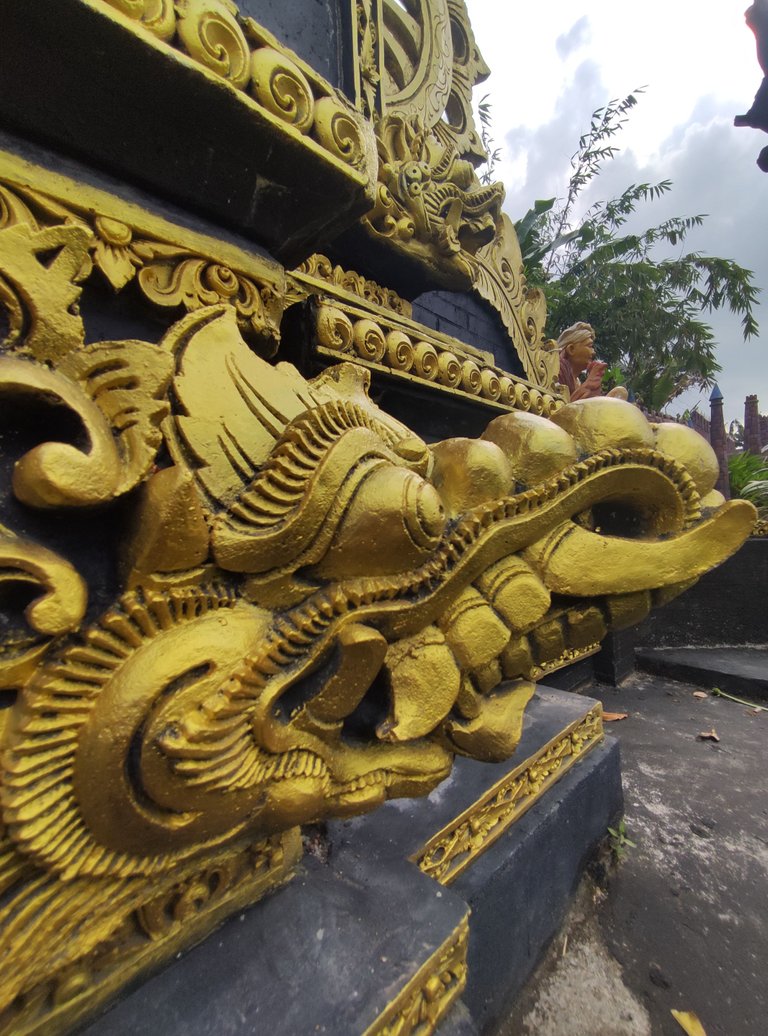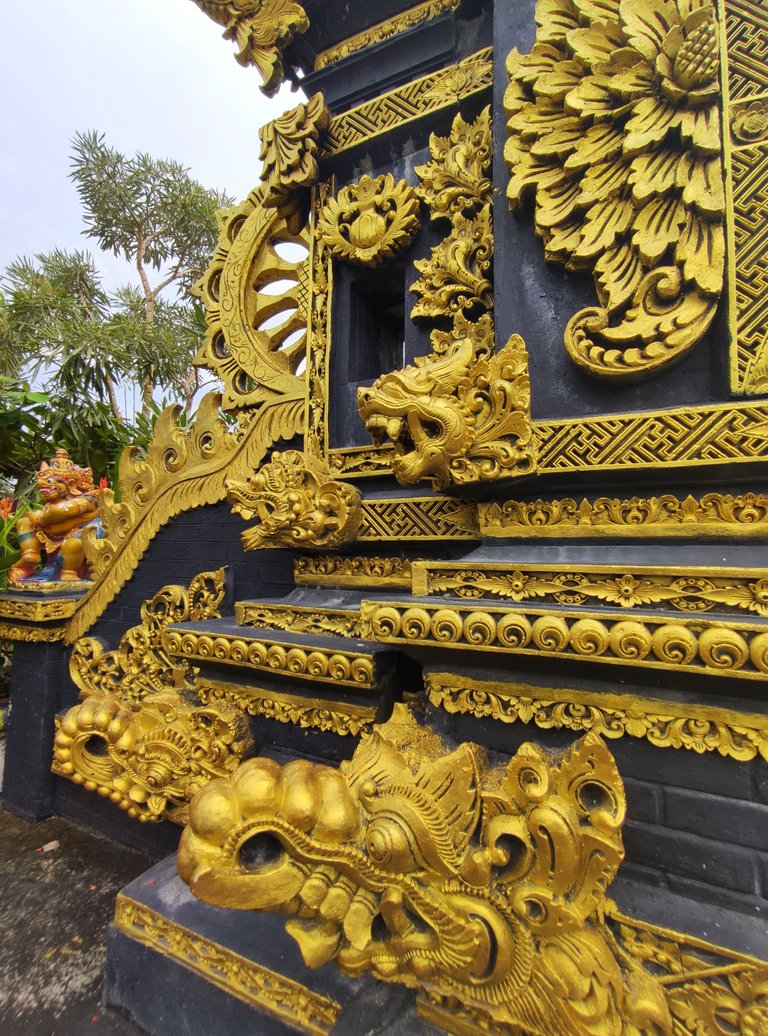 ---
The picture above is a carving that is on the wall of Belah Temple, we can see there are carvings of lotus flowers characteristic of Hindu / Budhist religious symbols that we often find in temples in general. In addition, the striking scenery is a carving shaped like a dragon animal but has an elephant trunk but the fact that if viewed in detail it is a historical symbol for balinese called "Banaspati".
---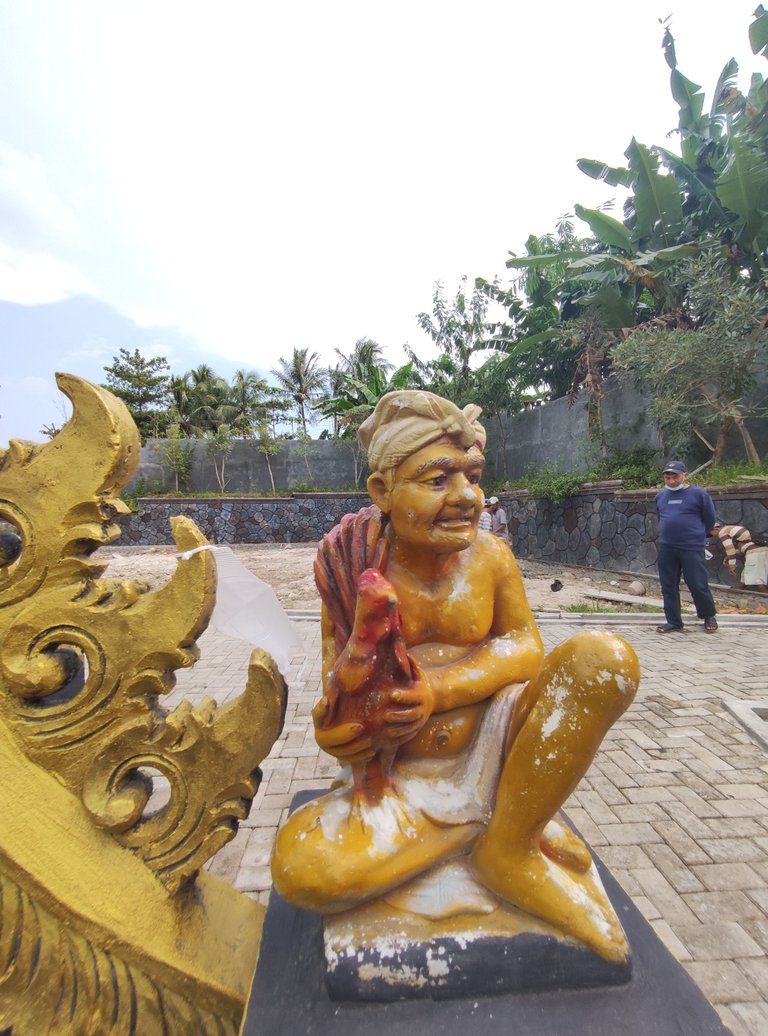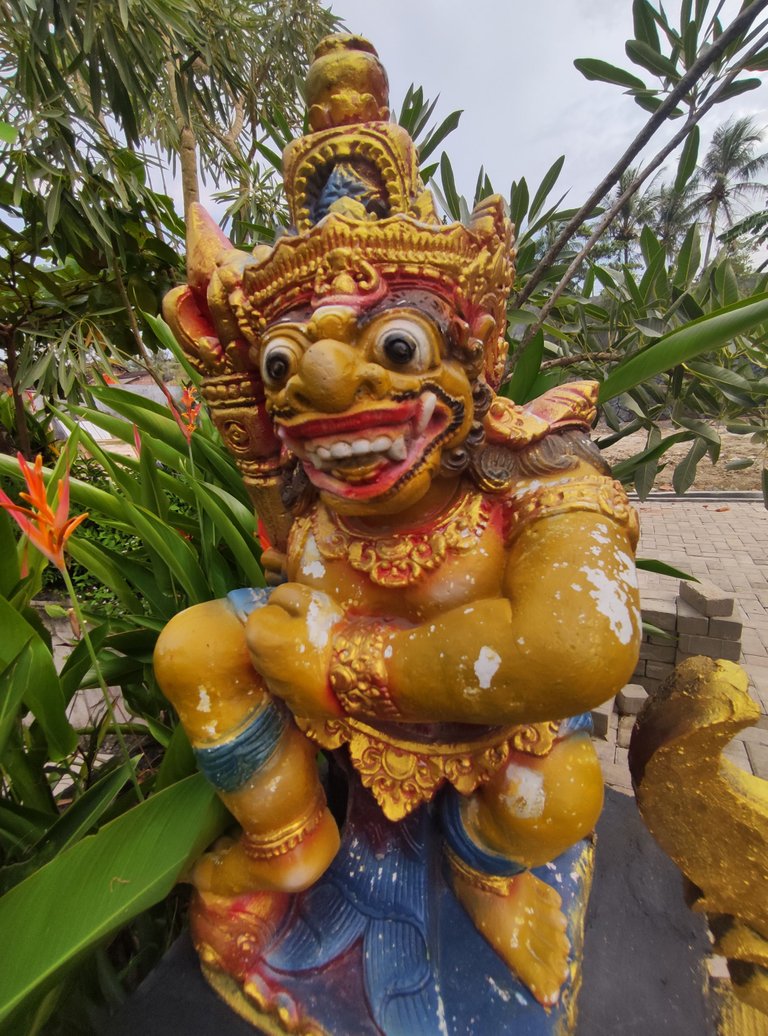 ---
On the left side there is a miniature statue characteristic of balinese people with a characteristic Balinese scuba cloth on the head and a white scarf on the pants, this statue is made of cement carved by expert builder and the right side you can see miniature of Barongan / Banaspati statue that i mention before and crafted by expert builder too.
In my personal opinion miniature is very cool and interesting because it combines the cultural characteristics of Bali into a design that is applied into the form of a building so that it looks very aesthetic and historical. But unfortunately on this statue we can see the paint on the statue that began to fade and chipped so as to reduce the value of beauty in the miniature.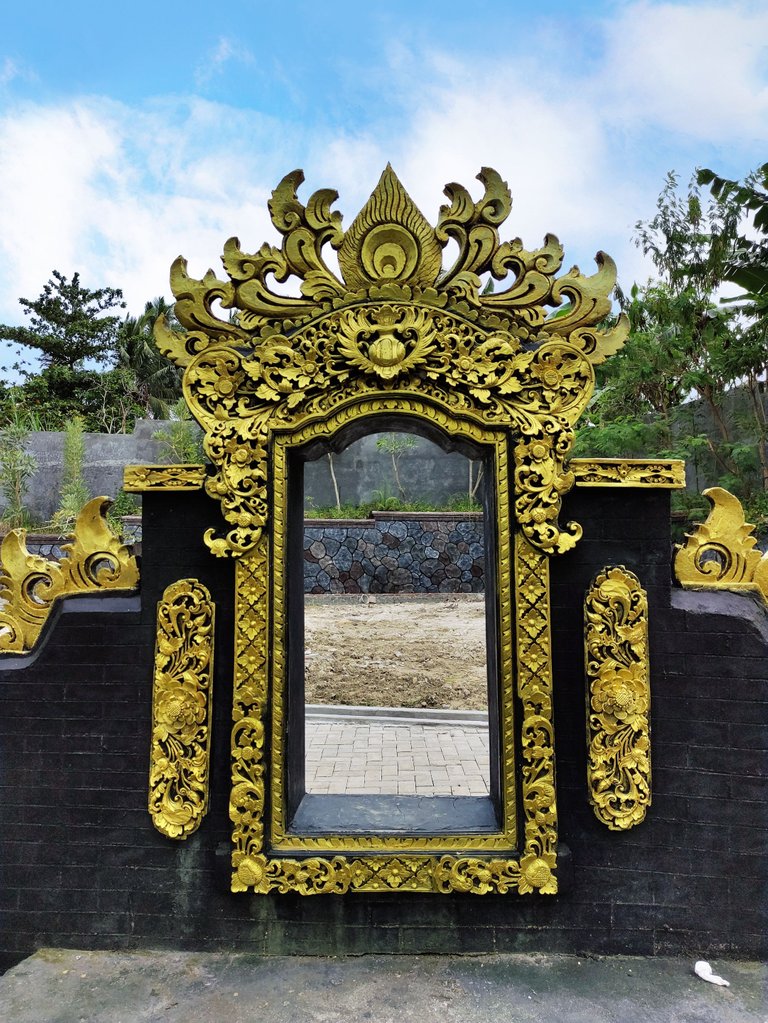 The photo above is the middle part of Belah Temple like a door that has a rectangular hole and this building has a height of about 1.5 meters, we can see unique carvings with horns and flowers with gold color makes it more aesthetic and luxurious.
---
Arabian Castle in Slanik Waterpark
---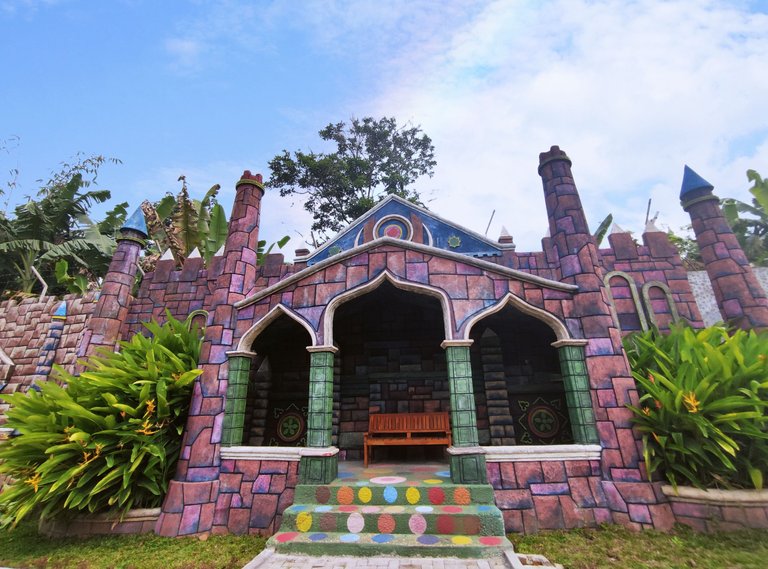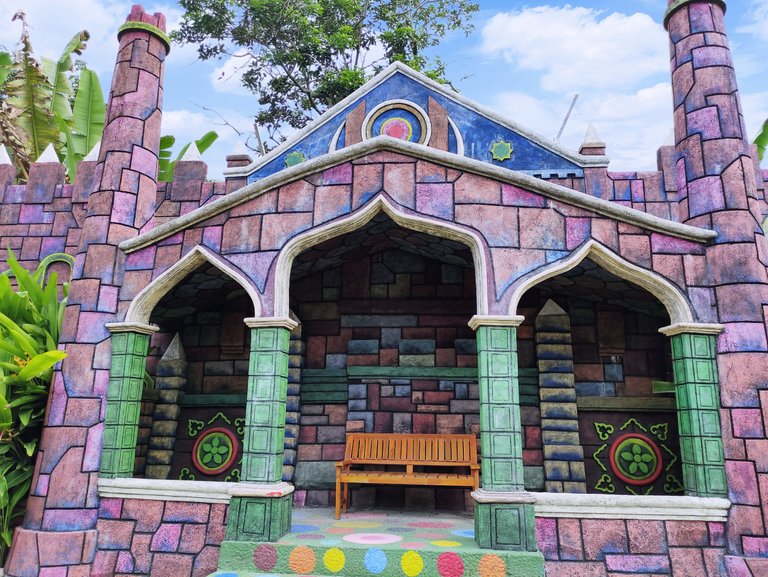 ---
There is another unique building beside Belah Temple which is named Arabian Castle, this building was created in the same year that is in 2018 ago after Belah Temple was completed. The building adopts from a mix of Middle Eastern buildings with European Castles with several buildings towering over typical Europeans Castle with doors and carvings on the wall like buildings in the Middle-East Castle that makes catchy and garden around the castle looks very fresh and neat so that makes it perfect.
---
My Selfie Photos in Belah Temple
---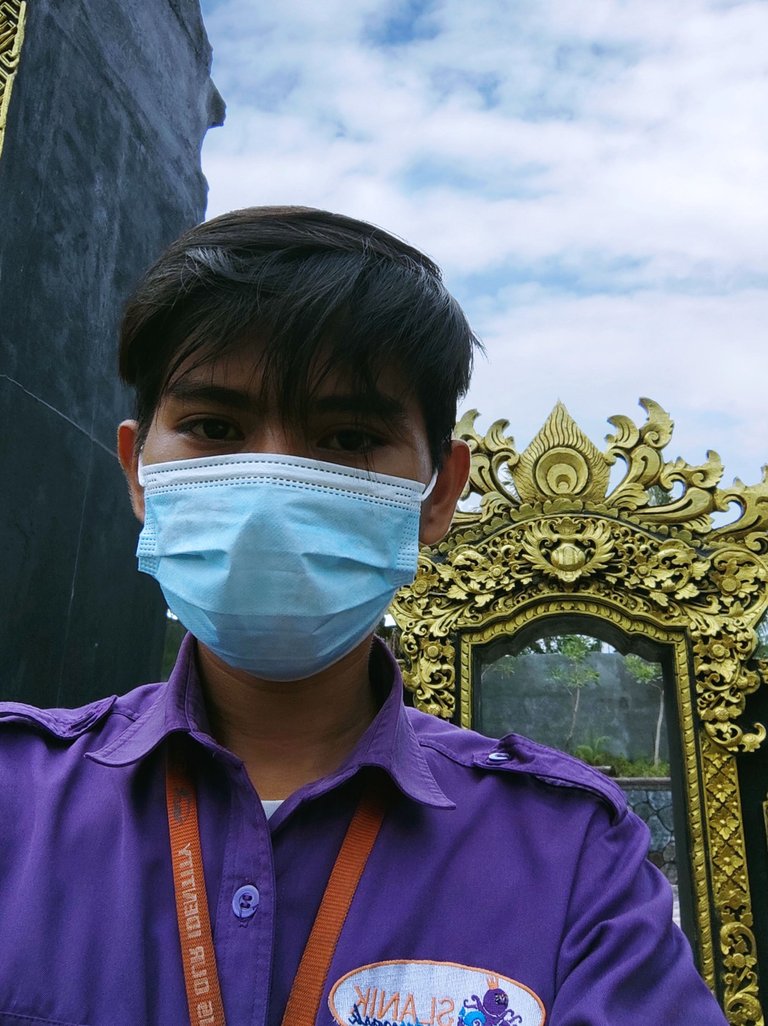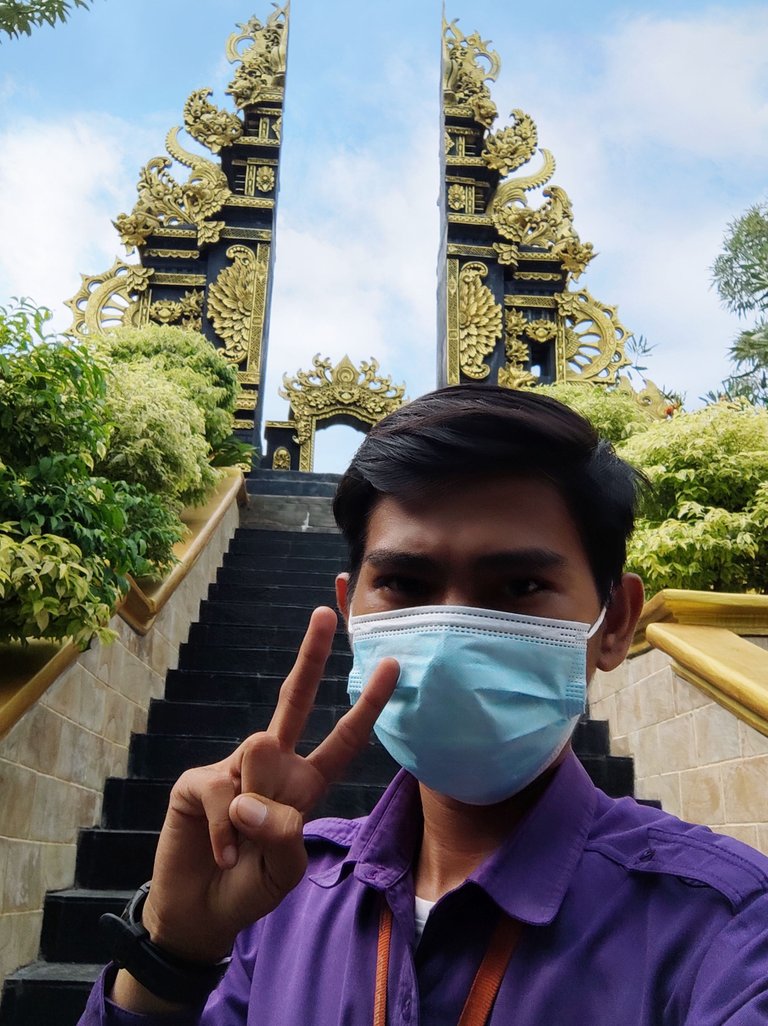 ---
So, here's my presentation about Aesthetic Architectural of Belah Temple and Arabian Castle, hopefully you can enjoy and take the architectural value in this building, FYI all photo spots in Slanik Waterpark are free and are one of the facilities that can be enjoyed by visitors to capture the moment when visiting there.
Thankyou for visiting/stopping to reading this article, don't forget if you like this article you can upvote, rehive or reblog and let's be friends with follow each others for sharing perspective and thoughs together :)
See you in the next article Architecture+Design Community 😊
---
All Photos was taken originally by me @romirspc
---

Who am I?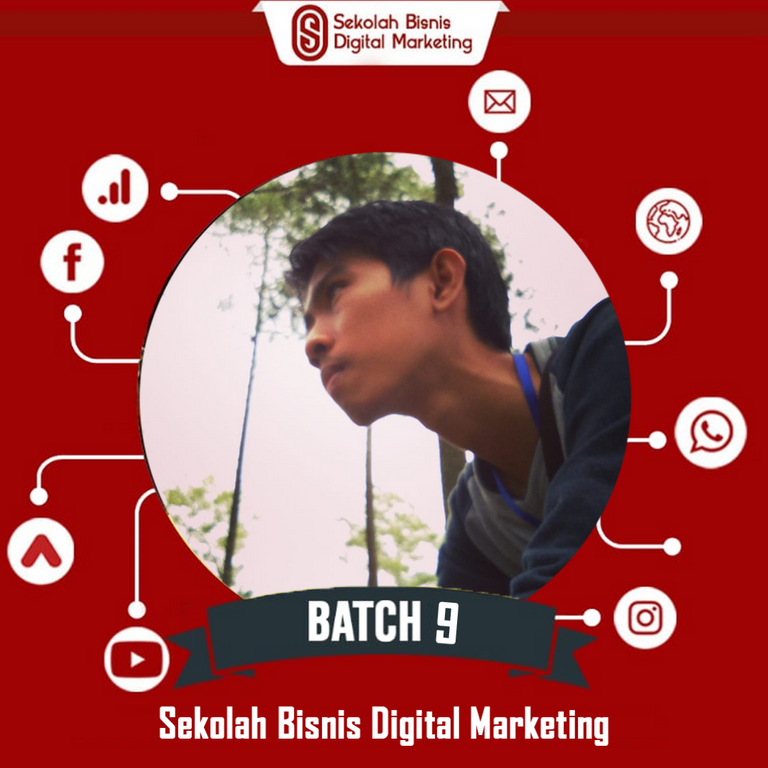 I'm Romi and i'm Crypto Enthusiast, that interesting with Blockchain Ecosystem, i love to be content creator in blockchain social media, sharing my perspective and experience based on my knowledge and hobbies. I Hope that i can develop my knowledge day by day especialy about Cryptocurrencies and making new friends that i can called as my families :)
Contact Info:
Telegram : https://t.me/romirspc
Facebook : https://facebook.com/romi.rezpector.397
Youtube : https://youtube.com/channel/UCatiDINT-LAnphz9c59_YVw
Twitter : https://mobile.twitter.com/romirspc
Noise Cash : https://noise.cash/u/romirspc


---
---