My Engagement About Proof Of Brain on Twitter
Hello Proof Of Brain Community 😁
Today i want to share about my engagement and spreading about Proof Of Brain Community on others social media such as Twitter. Recently i become active using twitter to spreading about HIVE, Sharing my articles in Hive and also i often spreading about Proof Of Brain Community by tweeting about POB community and sharing my articles on proofofbrain.io to my Twitter account.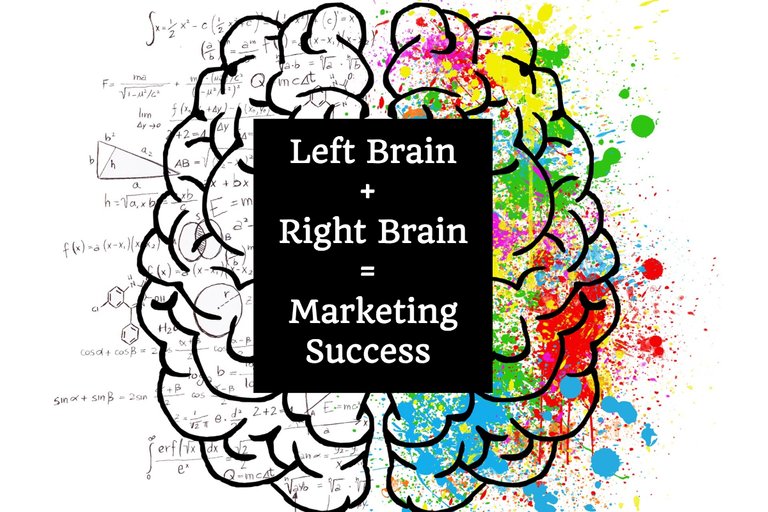 source
Engagement is one of the important factors in building a community to grow rapidly, without the engagement of every member who joined in community, then the community is meaningless and never to be great community. Proof Of Brain Community is now more than 2 months old but has a very impressive performance, this is evidenced by both of the community and the price of token tribe steady increase every day.
All of these successes are certainly inseparable from how the role of everyone in the community strives to contribute and build a solid community by doing engagement and spreading about Proof Of Brain.
Even how everyone in the community races to come up with brilliant ideas and initiatives to increase engagement, build a quality community and attract people to join the community.
---
My Engagement About Proof Of Brain on Twitter
---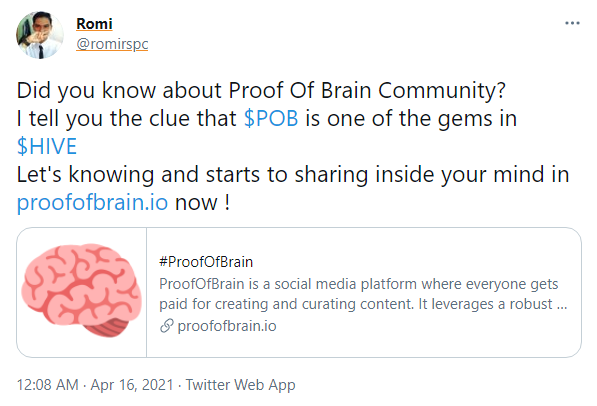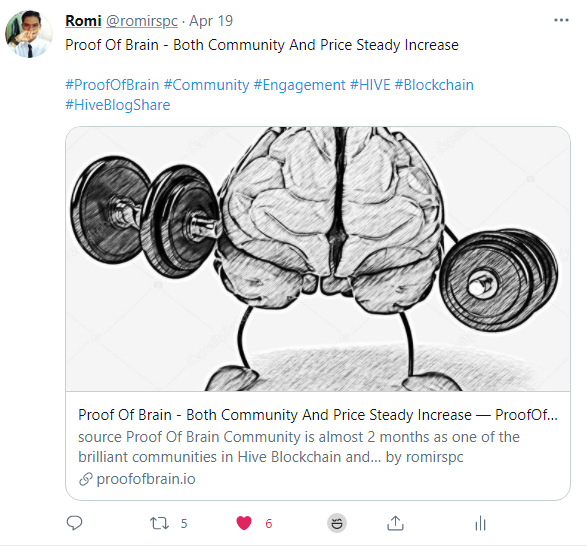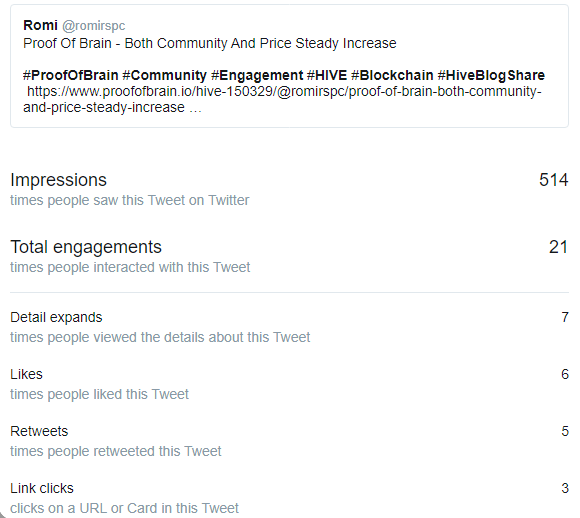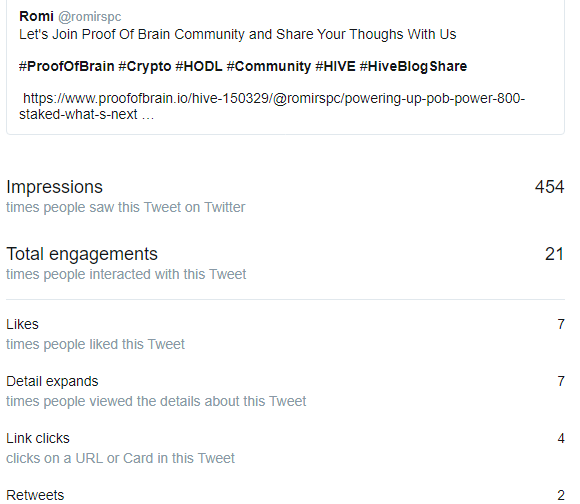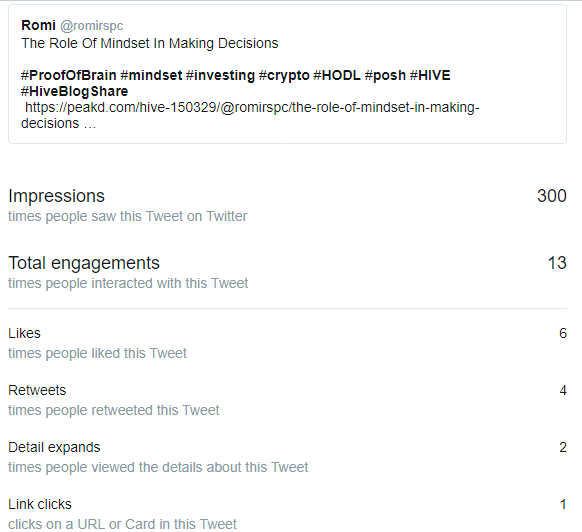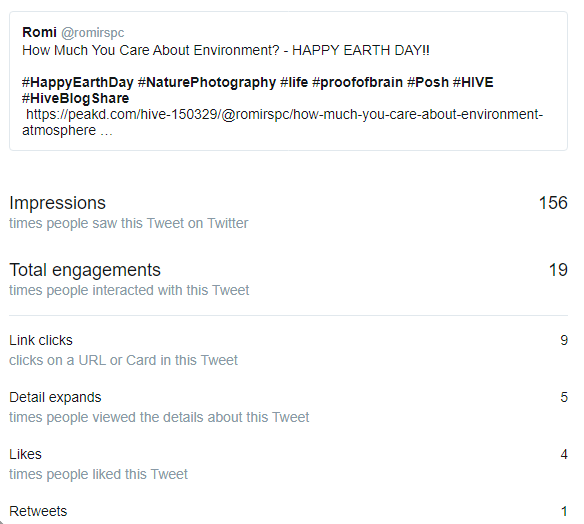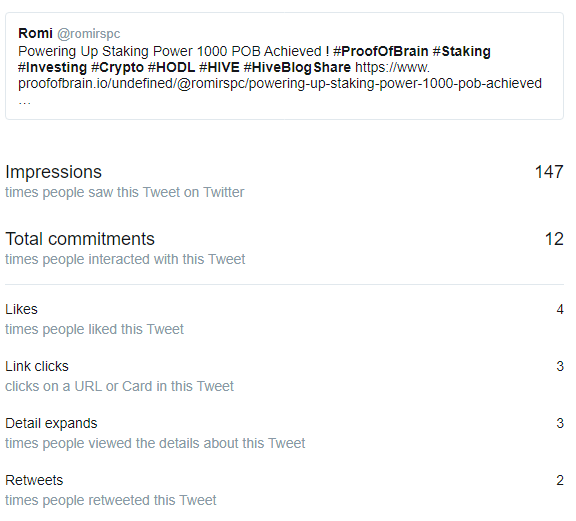 ---
The pictures above are some of the engagement and marketing about the Proof of Brain community on my twitter account, so far the total impressions based on the picture above are more than 1500 with total engagements reaching 86.
Of course i will continue to do this because it is my appreciation to be part of the Proof Of Brain Community and i'm happy to do it. Marketing also plays an important role in attracting and increasing people's awareness of the value of Proof Of Brain itself so that they can join the community and contribute together in building a great community.
I believe that if we all increase our involvement in the community together and give everything we have for the benefit of the community then this will allow Proof Of Brain to continue to increase both the number of members and the value of the POB Tribe Token. Let's together increase involvement in the community and contribute to helping each other so that the Proof Of Brain community has an impressive performance!
Last but not least, i want to remind you all guys don't forget to subscribe Proof Of Brain Community on Hive Blockchain and write all your articles and publish them through proofofbrain.io for the better curation and helping the community growth.
Also don't forget to always join on POB Fund Friday that we must setting beneficiaries 50% to @pob-fund in our articles in Friday post for developing @proofofbrainio platform to the next level. Cheers !
Thankyou for visiting/stopping to reading this article, don't forget if you like this article you can upvote, rehive or reblog and let's be friends with follow each others for sharing perspective and thoughs together :)

Who am I?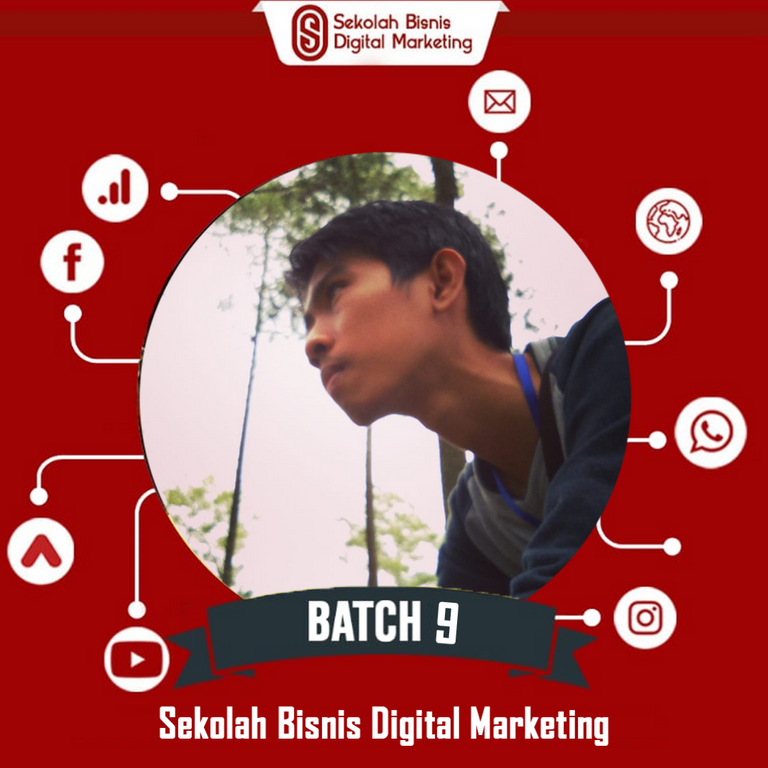 I'm Romi and i'm Crypto Enthusiast, that interesting with Blockchain Ecosystem, i love to be content creator in blockchain social media, sharing my perspective and experience based on my knowledge and hobbies. I Hope that i can develop my knowledge day by day especialy about Cryptocurrencies and making new friends that i can called as my families :)
Contact Info:
Telegram : https://t.me/romirspc
Facebook : https://facebook.com/romi.rezpector.397
Youtube : https://youtube.com/channel/UCatiDINT-LAnphz9c59_YVw
Twitter : https://mobile.twitter.com/romirspc
Noise Cash : https://noise.cash/u/romirspc


---
Posted via proofofbrain.io
---
---