My first future trading 😄

I have heard that trading on futures is more profitable than trading on spot, I have been a profitable and regular spot trader for a while now. But earlier yesterday and today I decided to give a try to another kind of trading.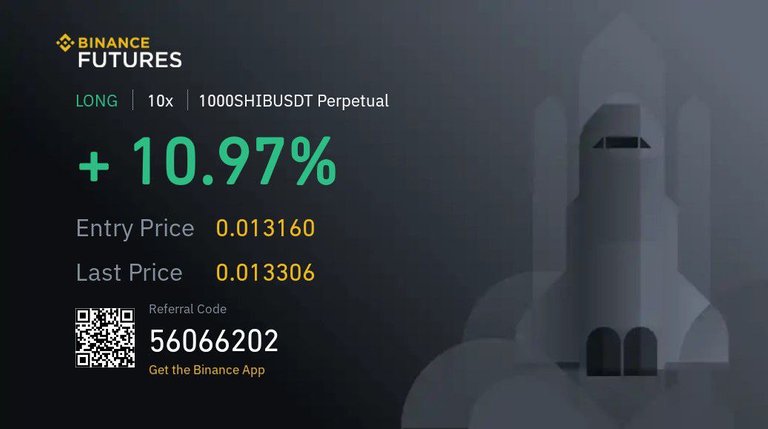 WHAT I LEARNED FROM BOTH TRADINGS
On spot trading, the risk is kind of low comparing it to futures trading. If the amount you used to trade is low, there is a tendency that one will get liquidated on time once the market goes against your predictions or analysis.

In Futures trading, one can make profits faster, and one can also make lost faster.

In future, the higher the amount you used in trading, the lower the risk involved when it comes to liquidation calls.

Futures trading needs more learning skills, while in spot trading, you can decide to hold as long as you want until the market recover. But in future, you have to try to cut off the loss to avoid liquidation or lossing your funds.

If you don't have any knowledge trading on future will be a lost. One has to gain knowledge before involving in this kind of trading.
There's so much I am still learning in this new journey and I hope that one day, I will be perfect in this.
MY PRECAUTIONS WHILE TRADING AND HOW I WAS FEELING
Hmm, At first immediately I bought the long and opened my position, I was scared of losing my little funds because the market was going against my prediction. But I gain confidence, saying whatever the outcome, I am learning my way along. Then after a few minutes, the market started recovering to my advantage. Then I found out I was already in a 10% profit, the immediately I had to close up the position and wait for a little dip before buying again.
The feeling of losing and winning the trade were all there, but I had to choose which because there's something I have to learn here.
It was so great to see myself in profit on my first time here, I hope for more profits and winnings ahead.
THANKS SO KINDLY FOR CHECKING OUT MY BLOG
Posted Using LeoFinance Beta
---
---