Bitcoin (BTC) Loses Major Price Support at $40,000. Is This a Collapse or an Opportunity?
Bitcoin (BTC) continued its sharp decline today due to the Fed's inflation rhetoric, the warnings of the Russian Central Bank and the uncertainties in the markets. It also lost the most important psychological price support at $40,000. Does this signal a collapse or could this be an investment opportunity? Let's look at what happened after similar declines in the past.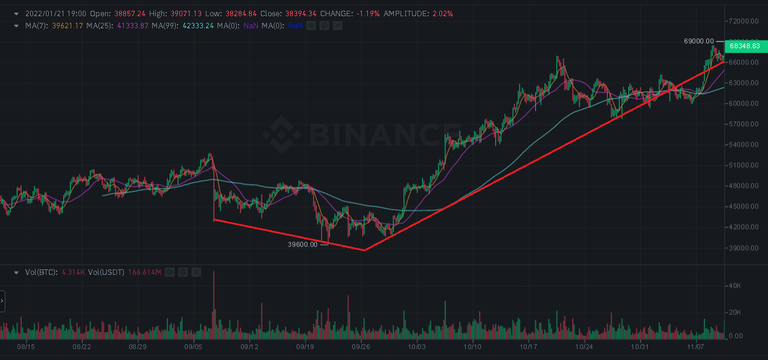 About 4 months ago, Bitcoin experienced similar sharp drops. Many experts said that if the price support at $ 40,000 is broken, Bitcoin can fall to $ 10,000. Yes, the most important price support at $ 40,000 was broken in the third week of September, but then instead of falling, Bitcoin moved in the opposite direction and moved higher. After about 45 days, he managed to break the all-time record.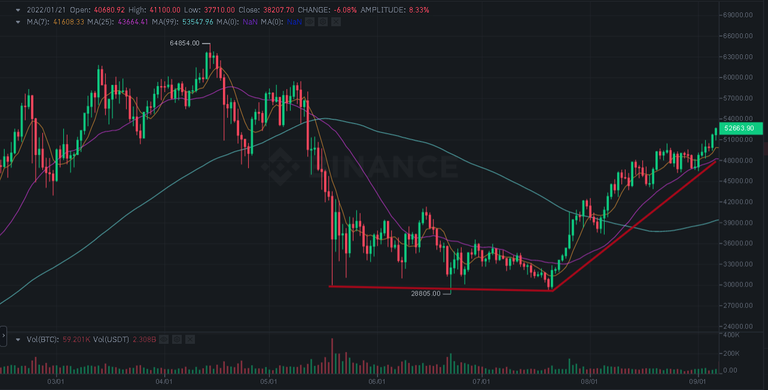 Again, a few months ago, Bitcoin experienced similar sharp drops. There were sharp drops in June and July, with very solid support at $30,000. And again, many were saying that if Bitcoin loses the key price support at $30,000, it could drop below $10,000. Yes, despite losing this support a few times, Bitcoin, which managed to mislead many people, rose and moved towards $ 50,000.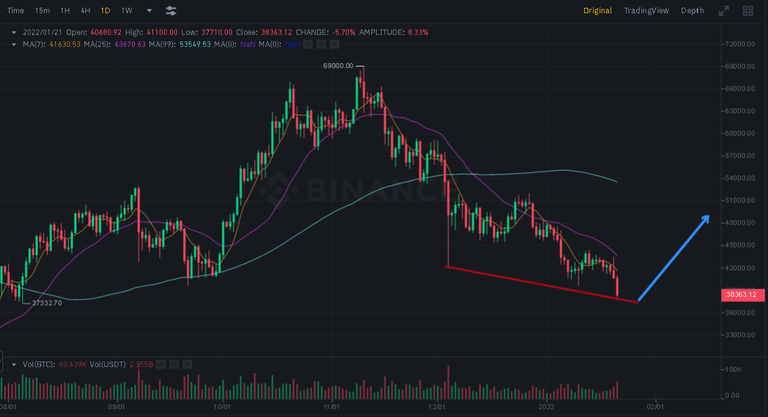 Bitcoin (BTC) fell sharply today, losing the key support at $40,000. Bitcoin has lost about 11% today, falling as low as $37,710. It is currently trading at $38363. $40,000 was a psychological price support, according to many experts, and they say it could be a crash if lost. Yes, it was very important not to lose this support, but after losing key price supports many times in Bitcoin history, it started a rapid rise to the high.
How much lower Bitcoin (BTC) can drop is hard to know, but one thing I do know is that it will bounce back higher. The cheaper you can buy Bitcoin, the more profit you can make in the future. For me, I see an opportunity to buy Bitcoin below $40,000. So I think it is a great opportunity for me to buy Bitcoin under $40,000, ETH under $3,000, BNB under $400 and HIVE under $1. Those who are more patient can buy them cheaper. But on the other hand, opportunities can be missed.
As I said, I don't know how much lower it may be, but I know that they will move higher in the future. I believe that the cryptocurrencies with strong infrastructures, especially BTC, ETH, BNB and HIVE, will move much higher in the future. Also, if you have time, I recommend you to take a look at my articles between June and September.
Thank you for reading.
Disclaimer
This is not investment advice. I write my predictions and what I know about the projects and cryptocurrencies that I follow closely. In all markets, anything can happen at any time, so you should be careful and do a thorough research before investing.
Posted Using LeoFinance Beta
---
---