DJINN CHWALA Has Destructive Power Against Melee Attackers
---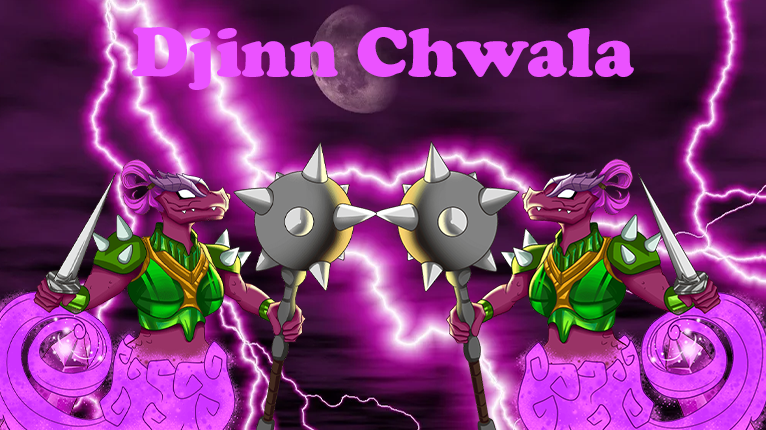 Djinn Chwala has devastating power against melee attackers thanks to its thorn ability. When a monster hits it with a melee attack, Djinn Chwala does back damage to that monster. So when a melee attacker hits it, that monster also damages itself. This is why many melee attackers don't want to hit Djinn Chwala.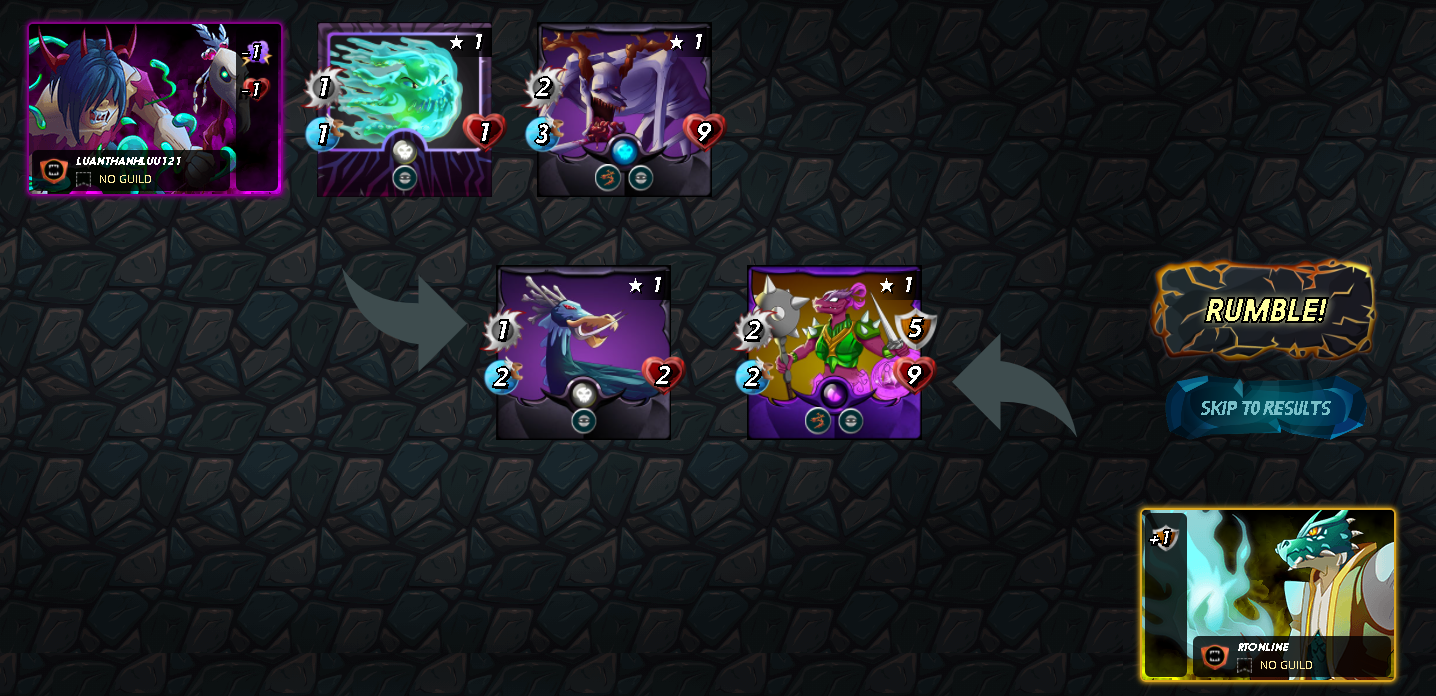 Battle Link
If you watch the first battle in the video, Djinn Chwala is the only monster in the team in this battle. The opposing team has 3 melee attack monsters, even one monster has a thorn ability. Despite this, they fail to survive against Djinn Chwala. Djinn Chwala puts up a highly effective battle against melee attackers.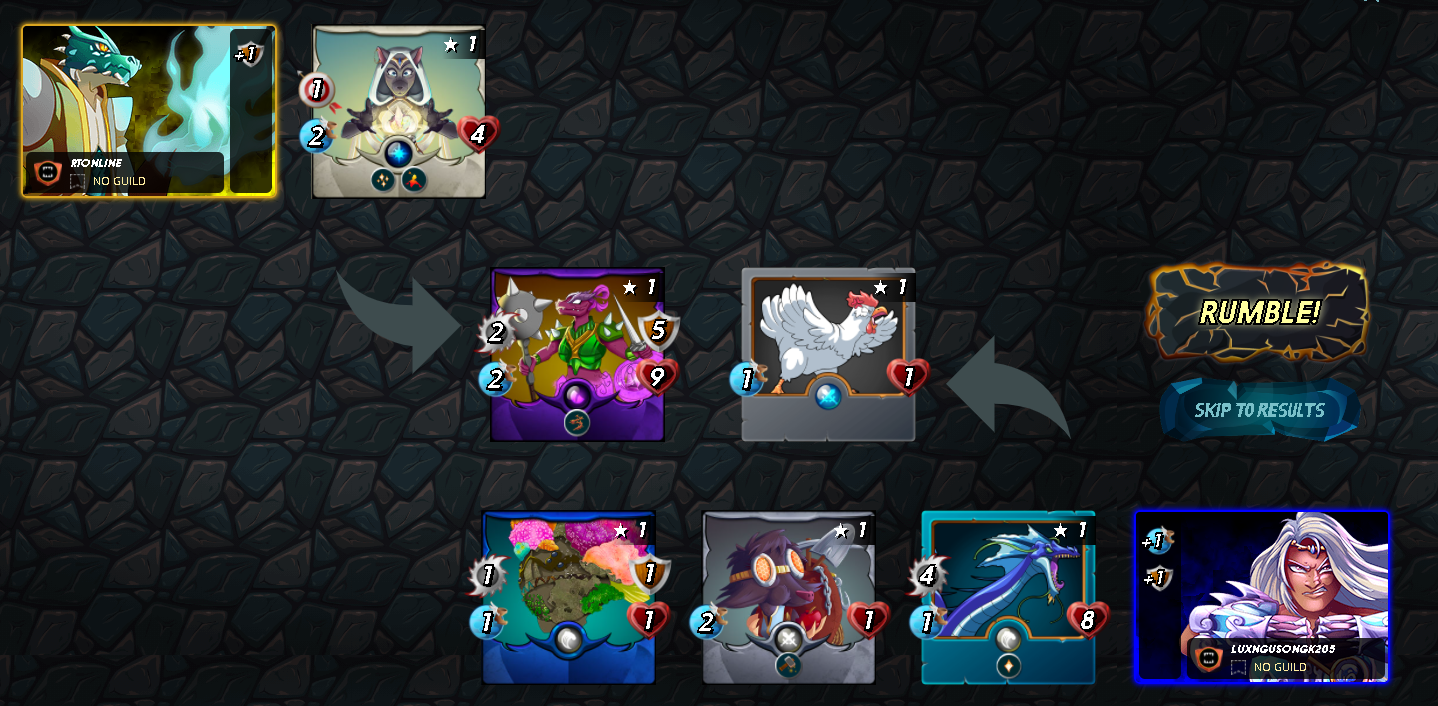 Battle Link
If you watch the second battle in the video, you can see that Djinn Chwala was very effective in this battle. I would never want to see Sea Monster on the opposing team because it is a devastatingly powerful monster. Sea Monster hits with 4 melee attack, and has the ability to heal, so I would never want to see it on the opposing team. But even Sea Monster is ineffective against Djinn Chwala. I am really lucky to have Djinn Chwala NFT card. Sea Monster no longer looks scary on the opposing team.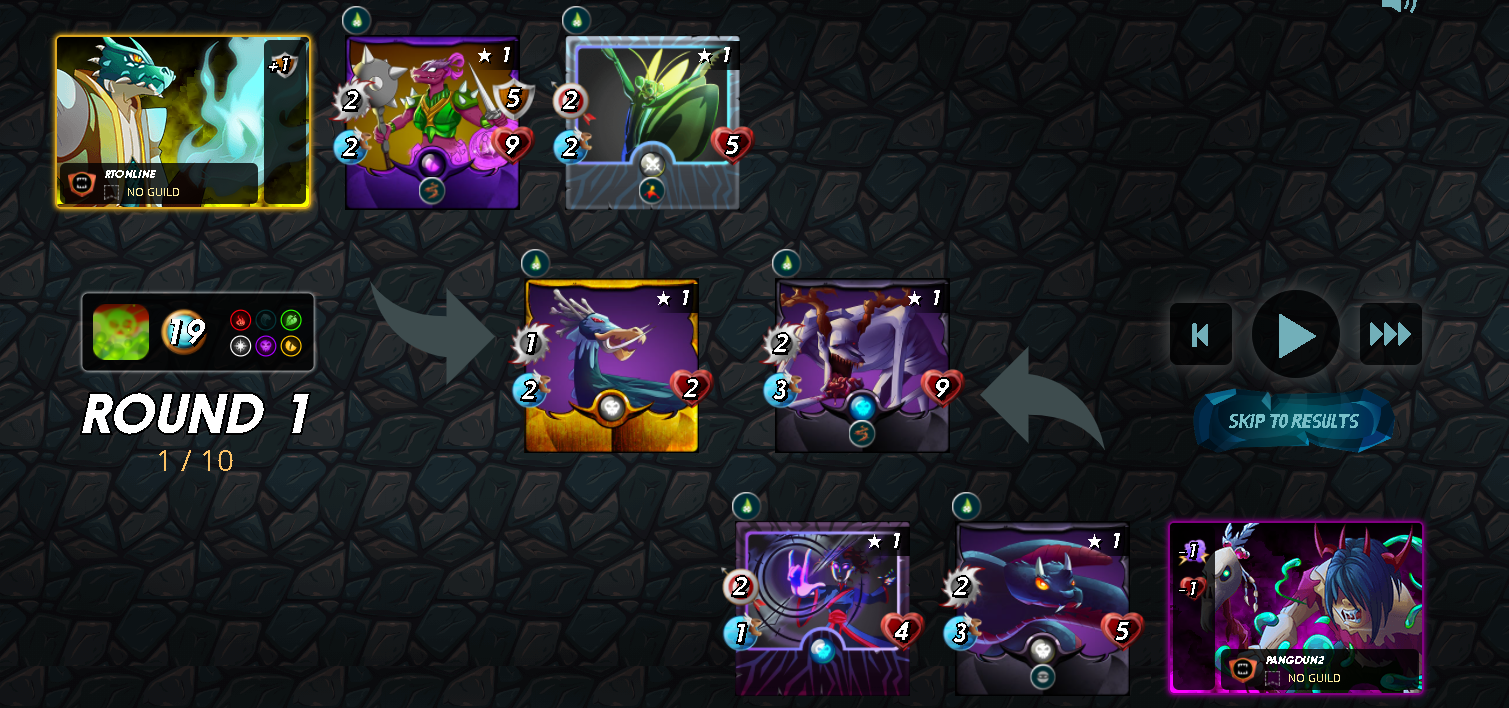 Battle Link
If you watch the third battle in the video, Djinn Chwala can survive for a long time in battles with poison rule, as it has 5 armor and 9 health. I don't have many monsters in the Dragon Element, but I can say that I have one of the best monsters. If I feel that the opposing player will team up with melee attackers, I will definitely recruit Djinn Chwala. I will be more likely to win the battle with the Djinn Chwala.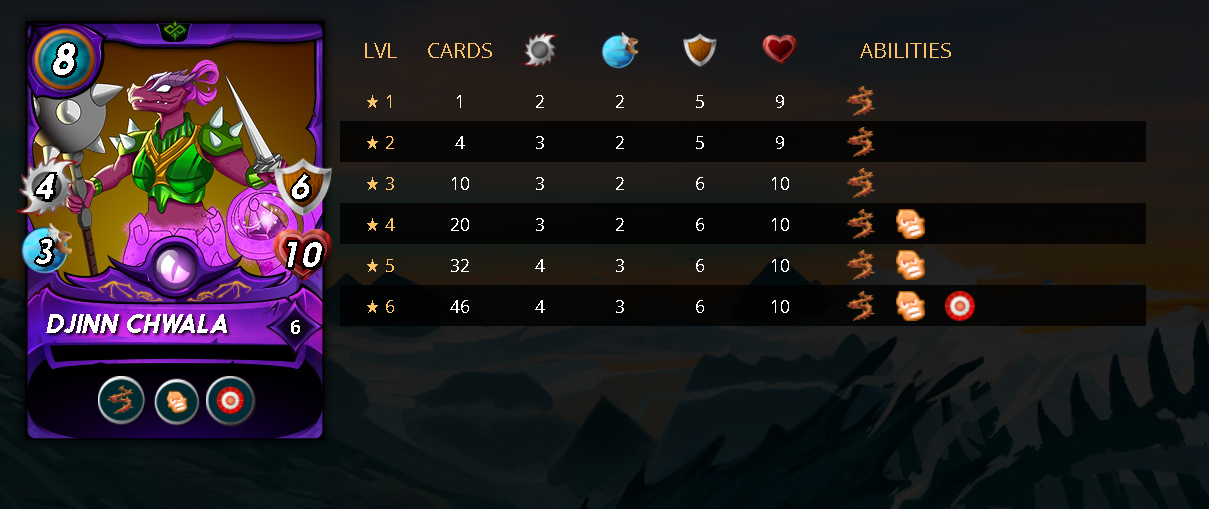 I would love to upgrade the Djinn Chwala NFT board to level 6 in the future. Djinn Chwala has Enrage ability at level 4 and True Strike ability at level 6. I think Djinn Chwala will gain even more destructive power when it has Enrage and True Strike abilities.
If you want to join Splinterlands? Here is my reference link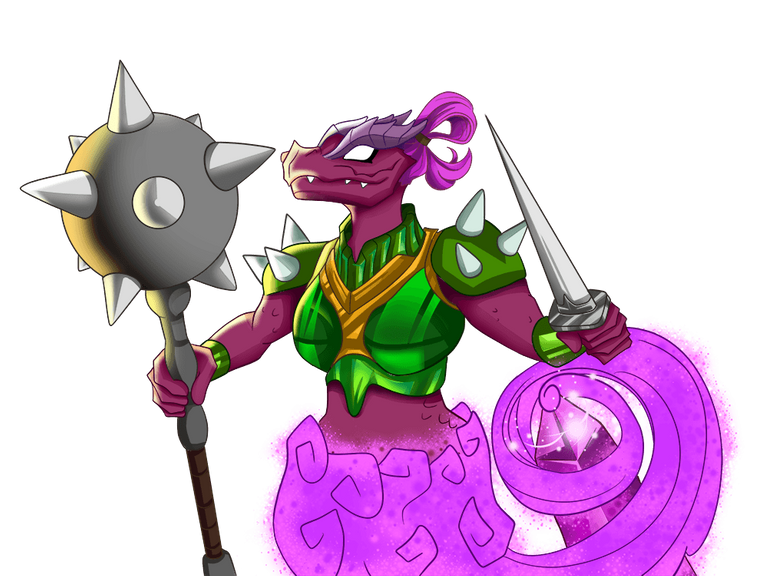 Dawn of the Djinn 4 of 4 - Only a short time after the Djinn were released, most of them were already seeing their elemental captivity as a blessing rather than a curse. They had far greater power than before, now that they were working with the force of the Planet at their backs. Pursuit of power was at the core of Belludae beliefs, so most of them would make small sacrifices for greater power.
The Djinn have not all found one another, and it will be difficult for them to do so since many of them reside in different elements. This is why several of the Djinn have submitted themselves as cards in the Moxian games, so they can connect with their lost brethren. Gradually they will come together to Praetoria as part of the last lines of defense, channeling the power of the Planet into an impenetrable wall to hold back the Chaos Legion.
---
▶️ 3Speak
---
---