HIVE Continues to Offer Investment Opportunity Before SPK Network And Ragnarok Airdrops

The snapshot will be taken tomorrow for the SPK Network and Ragnarok airdrops, which the HIVE investor is eagerly waiting for. It's still not too late to get these airdrops. In addition, the HIVE price continues to offer investors the opportunity to invest before these airdrops.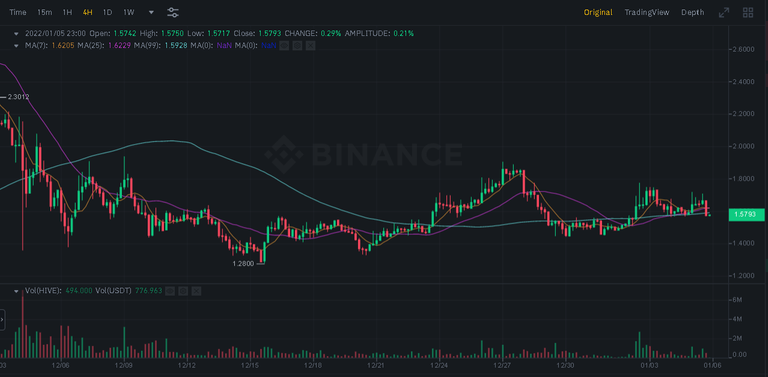 HIVE is currently trading at $1.57. I was actually expecting Hive to go over $2. But I think Hive has not been able to move higher due to the general decline in the crypto markets. This may be a good opportunity to invest in Hive.
SPK Network is a great project from what I've reviewed. Video platforms and contenta creators definitely needed such a network. SPK Network is a censorship resistant and decentralized network. I look forward to the launch of this network to earn rewards both as a content creator and contributing to the network. In addition, I'm excited to get the airdrop as I own Hive. Click on the link for more information about SPK Network. I also suggest you to follow @spknetwork blog.
Ragnarok is an open source NFT based P2E strategy game. I don't know much about Ragnarok, but looking at the team behind it, I think it will be a great game. A snapshot of Hive owners will be taken tomorrow for the Ragnarok airdrop. For more information, you can follow and review @ragnarok.game blog.
There are many reasons to invest in and #HODL #HIVE this year. I think HIVE will move much higher this year. I think it's not too late and there is still time, and many things are just beginning. Now is a great time to start seizing opportunities.
Posted Using LeoFinance Beta
---
---