SPS Price Is At An All-Time Low. Is This An Opportunity Or Will The Drop Continue?
The news that the FED will increase interest rates and the power outages experienced by crypto miners caused a recession in the crypto markets. Like many cryptocurrencies, SPS lost value today.
I think these declines are short-term, I think many of them will rise again soon. So I'm not worried, but I like to turn these drops into opportunities.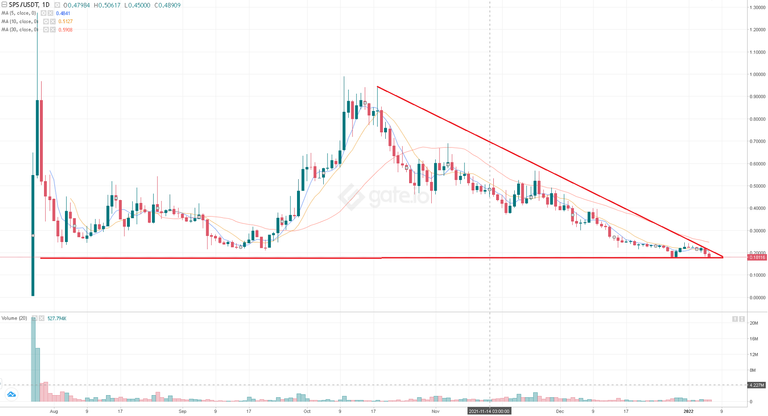 SPS is currently trading at $0.18, which is an all-time low. The key support at $0.2 was broken and SPS is down about 17% today.
This does not worry me, on the contrary, I am quite happy to have this opportunity. Maybe it's the last days to buy SPS at low prices. I think SPS will start to rise again after the second week of January, but I would also like it to drop a little more so I can buy more.
I don't think there will be any more decreases, I think the crypto markets will recover in a few days. I think it's a great time to capitalize on today's dips and invest in assets that are on my list of most valuable assets.
What do you think about the drops? Buy the Dip? Or Sell the Dip?
Posted Using LeoFinance Beta
---
---