Turkey's Giant Banks Establish a Partnership with Avalanche (AVAX)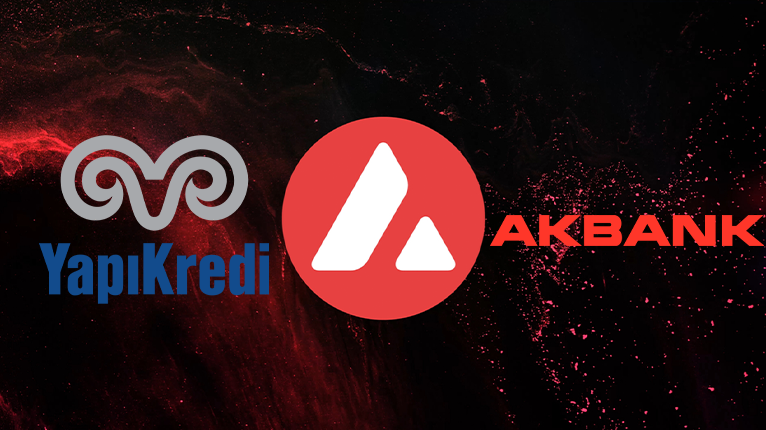 Yapı Kredi and Akbank, one of Turkey's largest banks, announced on the same day that they have formed a partnership with #Avalanche. Turkey's giant banks are turning their direction to #Blockchain #technology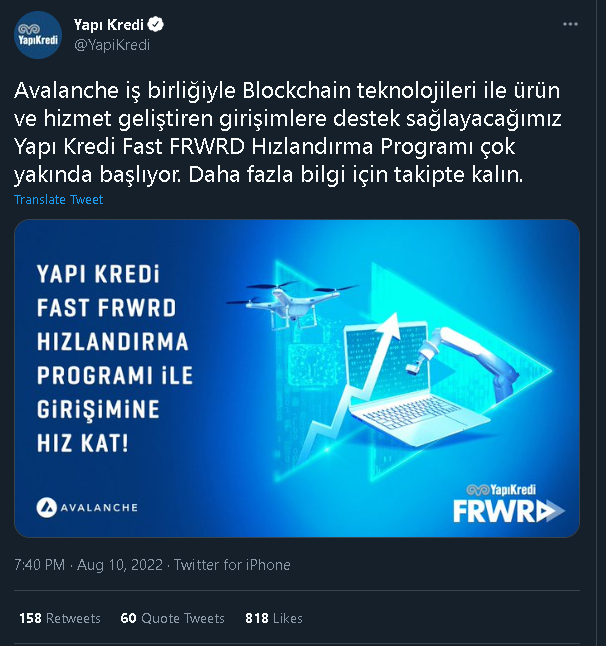 Source
Yapı Kredi Bank announced on its official twitter account that it has partnered with Avalanche for the Yapı Kredi Fast FRWRD Acceleration Program, which will support startups that develop products and services with blockchain technologies.
The giant bank has announced that the Yapı Kredi Fast FRWRD Acceleration Program will start very soon, although the date has not been announced yet. Yapı Kredi has more than 10 million digital customers in Turkey and a total of 21.3 million customers. It also has 802 branches and 4,623 ATMs.
Avalanche partnered with two giant banks in one day. Akbank, also one of Turkey's giant banks, announced that it has established a partnership with Avalanche.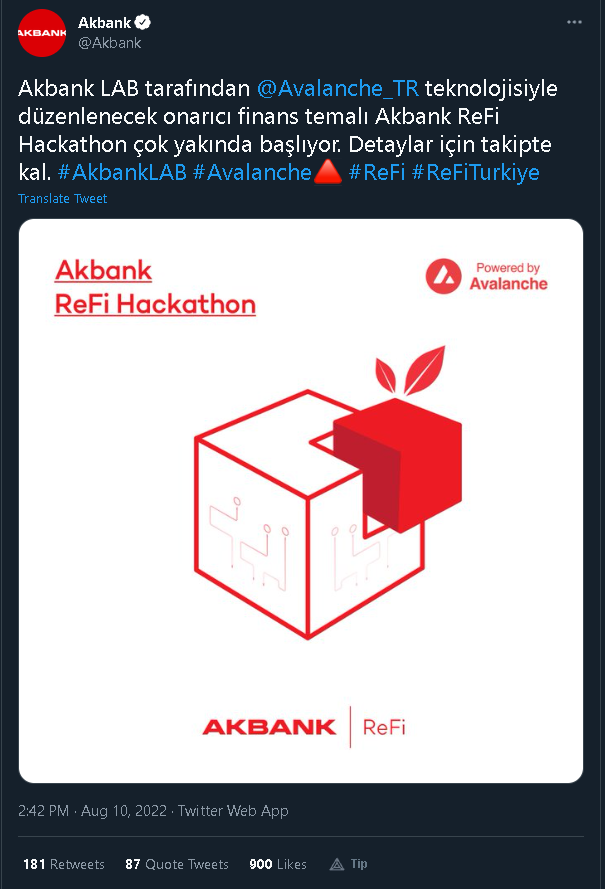 Source
Akbank said in a statement on its official Twitter account that Akbank ReFi Hackathon, which will be held with Avalanche technology, will be launched very soon.
Akbank is one of the first crypto-friendly banks in Turkey that attaches importance to blockchain technology. It established its first partnership in the crypto market with Ripple (XRP) in April 2017. Akbank is one of the giant banks that has been in the crypto market for more than 5 years.
Akbank was selected as the "World's Best Digital Bank" at the "Euromoney Awards for Excellence". Akbank is a giant bank with more than 20 million customers, including 6.6 million digital customers. It also has 711 branches and more than 5300 ATMs in Turkey.
The number of people investing and using cryptocurrencies in Turkey is quite high. That's why the Turkish government is working on crypto-related legal regulations. It is also known that the Central Bank of Turkey is working to issue its own digital currency. Frankly, giant banks are aware of the information about the regulations in advance, and these initiatives give signals of what will happen in the crypto field in Turkey in the future.
That's why I think giant banks are already preparing themselves for the future, and crypto adoption in Turkey may accelerate after the crypto-related legal regulations that will take place soon.
Posted Using LeoFinance Beta
---
---