Sandwip wins Academy Cup
Bismillahir Rahman's Rahim All praise is due to Allah Ta'ala.
#Assalamualaikum warahmatullahi wabarakatuhu
How are you all? I hope you are well by the infinite mercy of Allah.
I am also very well with your prayers Alhamdulillah. Today I have come in front of you with another new update.
I like playing cricket very much.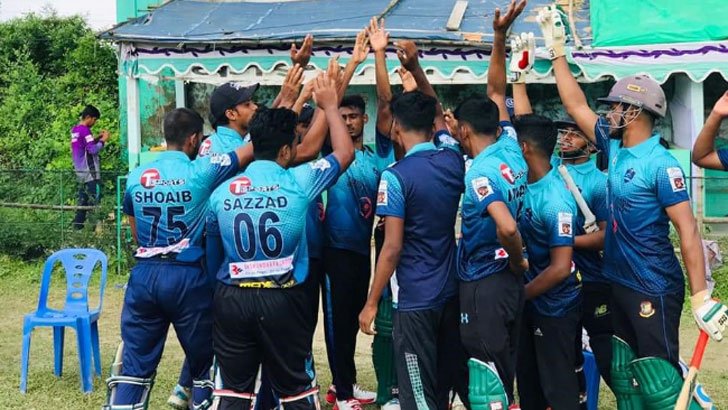 source
Sandwip has won the Academy Cup T20 cricket tournament organized by Sheikh Jamal Dhanmondi Club.
Sandwip Academy defeated Dream Sixers Cricket Academy by 59 runs in the first match played at Professor Hamidur Rahman Cricket Stadium on Monday.
After winning the toss, Dream Academy sent Sandwip Cricket Academy to bat.
Batting first, Sandwip Cricket Academy lost 6 wickets in 20 overs and scored 146 runs.
Md. Scored maximum 56 runs for the team. Shoaib.
Chasing the target of 146 runs, the Dream Sixers were all out for 8 runs.
Sandwip Cricket Academy Md. Became the man of the match with 56 runs and 5 wickets. Shoaib.
In the second match, SQ Sports Academy defeated Sandwip Cricket Academy by 6 runs.
After winning the toss, Sandwip Cricket Academy decided to bat first. He scored 99 runs in 20 overs.
Chasing the target, SQ Sports Academy won by 6 wickets.
Sandwip Cricket Academy will face Shyamoli Cricket Academy on October 8.
A total of 16 teams have participated in the Academy Cup T20 cricket tournament this year.
The tournament has started from last 26 September. This year the tournament is being held at 3 venues including Bashundhara Sports Complex Cricket Ground, Professor Hamidur Rahman Cricket Stadium.
Tamim finally returned to the run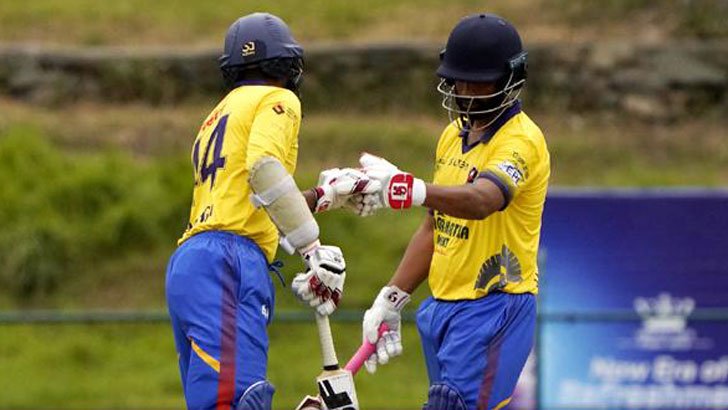 source
Finally Tamim Iqbal returned to the run. The star batsman of Bangladesh team got his rhythm back while playing in Nepal's Everest Cricket League (ECL).
Bangladesh left-arm opener is playing for Bhairahawa Gladiators in Nepal's franchise T20. Tamim, who has scored 12 and 14 in the previous two matches, scored 40 against the Chitwan Tigers on Monday.
He hit five fours and a six in a 30-ball innings. His team won the Gladiators match by six wickets. Another opener and wicketkeeper of the winning team was Pradeep Irie. He scored 72 runs off just 43 balls.
The Chitwan Tigers batted first and scored 164 runs for the loss of eight wickets. Tamim's team won by four wickets with 13 balls to spare. Upul Tharanga scored 39 off just 19 balls
All tickets for India-Pakistan match are over in a few hours!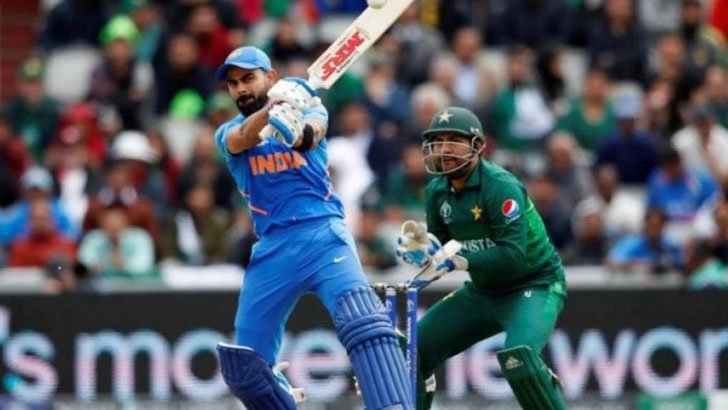 source
All tickets for the match between arch-rivals India and Pakistan were sold out in just a few hours.
All tickets for the India-Pakistan match were sold out within hours of the start of ticket sales for the T20 World Cup on Sunday.
Only some premium and platinum tickets were unsold on Sunday night. But the ICC said on Monday morning that there were no premium tickets for 1,500 dirhams and platinum tickets for 2,600 dirhams left.
India and Pakistan will meet on October 24 at the Dubai International Stadium. The T20 World Cup will start on October 16 in Muscat, the capital of Oman.
So how do you feel, you must let us know in the comment box.
And a request from you must give me a little more support so that I can grow up my ID.
And I will support you when I get inshallah in my ID, of course, God willing.
I wish you all the best and good health to the great Rabbul Alamin till today.
Assalamualaikum warahmatullahi wabarakatuhu
---
---