2020 to 2022 - Remember to Engage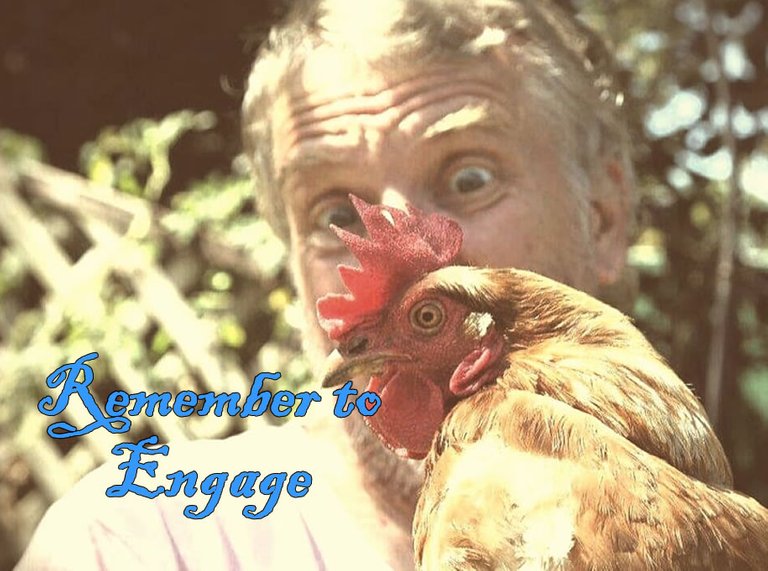 Here is a tall tale of courage, stubbornness, tenacity, Joy, sadness and over all excitement.
This journey started a few years ago when I saw steem, not the steam that comes out your ears when you're frustrated or angry but Steem that allowed you to earn just for participating.
Now I am not going to dwell on Steem though, because a shift in thought happened. Steem was a Decentralised Currency that became centralised, well at least controlled by an individual that created dissension in the ranks.
However without Steem, a New currency would not have been borne, and that new currency is/was HIVE.
Now Hive has been around for a couple of years or so now, and has grown in strength every single day.
Well when I say grows in strength, it is a crypto currency so fluctuates daily, however it still grows on a daily basis for me.
The earning for me are not mega, not outstanding and not one that could support me on a daily basis, however it could if I wanted it to.
For me, I have been part of HIVE for a few years, at time I have participated diligently and at times I have not, even when I do not participate I still earn because I have set my account up so that it can do so.
Obviously when I am participating diligently then I earn more, because the more you engage the more you are engaged with and the more you earn, Daily.
My Net worth in the Block chain is currently sitting at 16,000 US Dollars and the best thing about this is that I have not spent a single dime, cent, dollar or rupee to get this.
All I have done is engage.
2022 will bring us many more opportunities, the main key is to participate, engage and you to will earn a passive and not so passive income while you do so.
16,000 US dollars is not to be sneezed at, just for writing, liking and engaging

The HIVE Guide:
Do you want to have a FREE comprehensive Tool to navigate your way around HIVE
Click the Banner below and start your training today



If you are really looking for a helping hand to developing your business, then there is no better choice than to follow the programs that others have used and continue to use Just Click The Banner below to find out how


---
---