I think I have Covered it Nicely - Just One Thing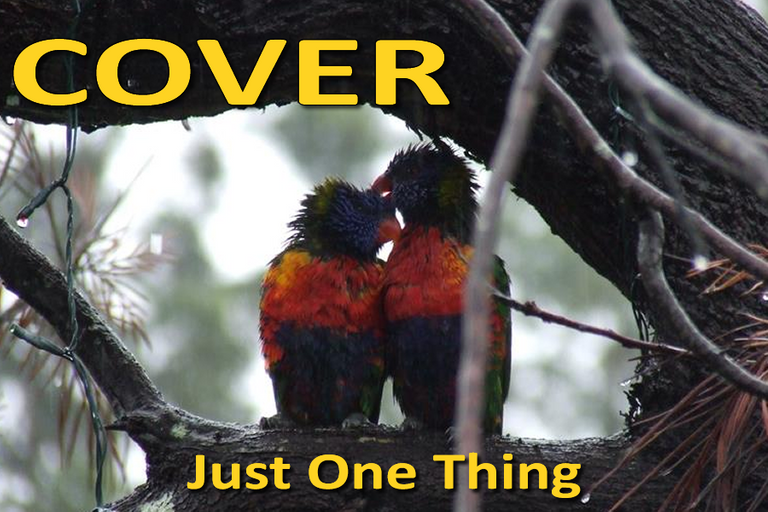 So yesterday one of my work colleagues called in sick, the great Aussie Sicky. So as a result I had to cover the work that they would normally do. Part of their role is to make adjustments to Warranty Covers on behalf of Dealerships and so I set myself up at the desk, making sure that I was covered for beverage and snacks, expecting there to be quite a few changes being made to covers.
I think I covered the role quite well as by mid day most of the changes required had been made. So onto my workload for the day, only to find that one of my colleagues had covered for me and undertaken what needed to be done in the morning. So I took over my role for the afternoon and sufficiently covered doing what needed to be done.
The evening was upon me and I realised that my partner was going to be late home, not quite sure how much longer she would be I baked some veggies in the Oven, an hour later she still was not home, so the veggies came out of the oven onto the counter top, and I covered them to make sure that they
Stayed warm
didn't get attacked by the cat who would invariably cover them in fur
My partner returned home about 10 minutes later and we sat down to enjoy the veggies drizzled, not covered with a Tahini cider vinegar sauce that I had previously made.
During our meal my partner regaled me with the story of her work day and all the tasks she was able to cover. During her day, she is currently working at a rural hospital, she mentioned that there were buckets everywhere collecting water from the insufficiently covered building from all the rain we are getting, some hospitals do not have enough financial cover to maintain their infrastructure, that is a story for another post
After Dinner, my partner went into her office to write up some reports and found a little gift I had got for her, it is one of those electric throw rugs that you can use as a cover on a cold day to stay warm. She decided to try it out and was very pleased with the amount of cover it afforded her and now can't wait for the cold weather to really hit so she can try it out in earnest.
Anyway, that's my day and I believe I covered it quite sufficiently to demonstrated the prompt word of Cover 😀

This post is part of the 'Just One Thing' Initiative
Just one thing is an initiative borne from @hirohurl and is a way of inspiring others to create a Blog Post every single day by offering a prompt to inspire.
You can ( and I encourage you all to do so) subscribe to the Just One Thing Community using this link
https://peakd.com/c/hive-101679/created
Become an inspired community member
!CTP
!ALIVE
#justonething #alive #AliveAndThriving



The HIVE Guide:
Do you want to have a FREE comprehensive Tool to navigate your way around HIVE
Click the Banner below and start your training today



If you are really looking for a helping hand to developing your business, then there is no better choice than to follow the programs that others have used and continue to use Just Click The Banner below to find out how



---
---