My first week for my year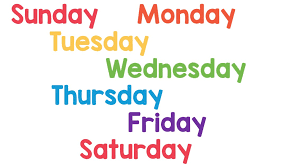 The first week of the New Year 2022 is almost over and it has already been a very productive week.
I am one of the fortunate ones in that not only do I own an online business, involve myself with crypto currencies, but I also have a work from home day to day employment. All of which is technology based so all I need is a good Internet connection and I am set.
On one hand this is a great opportunity and on another a not so great as sitting at a desk for a number of hours every day does take its toll on your health and fitness. Not to mention the Coffee addiction.
However, so far this week I have been able to resolve at least half a dozen ongoing issues that required a great degree of flexible troubleshooting.
I have watched the crypto value go up and down and up again, and that is always a great thing to watch.
My websites and lists continue to grow in membership and continue to value add to their development and production every day.
I live in a great part of the world, any that saw my happy 2022 post would see that I live in an area right on the East Coast where just 10 minutes drive inland I am in deep dense Rainforest.
The best of all this week is that I have been able to express gratitude every single day to multiple people and things, scenarios and situations, all of which enrich my life and experience to no end.
2022 is going to be a good year, no matter what, II always maintain a positive attitude and rarely have bad things to say about people and things that come into my life, that's not to say that Bad things don't happen.
However, we live in such an idyllic place, with space to potter and do our gardening, we have each other's company which is what we always pretty much had, and we are best friends, what more could you want than to be spending your days with your best friend. And we both have scenarios where we are working from home, so not impacted by all the madness out there.
Ensure you stay positive in the year to come by practicing a moment of Gratitude each day, whether it be for another person, a Thing, and Event, a supply or just for being you.
Remember Gratitude goes a very long way to forming a habit and ensuring those endorphins keep flowing in a good way.
Gratitude will permit you to look at positivity and will give you the momentum to move forwards

The HIVE Guide:
Do you want to have a FREE comprehensive Tool to navigate your way around HIVE
Click the Banner below and start your training today



If you are really looking for a helping hand to developing your business, then there is no better choice than to follow the programs that others have used and continue to use Just Click The Banner below to find out how



---
---