What do you write about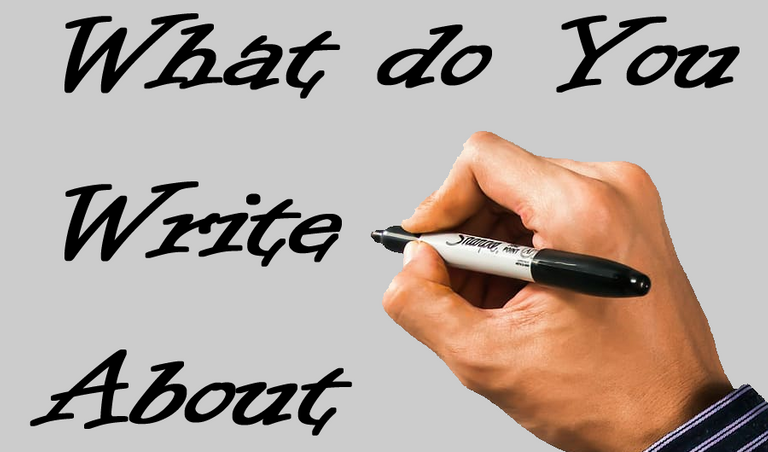 What are you writing about
Is it Informative
Is it Uplifting
Is it Kind
Is it Considerate
Is it Fun
Is it your Passion
No matter what you write about make sure it is your passion. There is a lot happening in the world at the moment and there is a lot happening on the Block chains.
Our contribution to all of this should be boosting it and demonstrating that we are above all that is happening.
Write about your creativity. Write about what you are doing at the moment to stay safe and well and sane in amongst all the nonsense.
Let people know how you are doing. Engage, ask questions, answer questions, put forward a hypothesis, give us hints, tips and tricks as to what you do and why it helps you.
The more that people write the more that people will write. The more you engage the more people will engage back. The more consistent that you are with posting the more people will want to know more
Keep the community ,movement active and write something every single day

The HIVE Guide:
Do you want to have a FREE comprehensive Tool to navigate your way around HIVE
Click the Banner below and start your training today



If you are really looking for a helping hand to developing your business, then there is no better choice than to follow the programs that others have used and continue to use Just Click The Banner below to find out how


---
---