Crafting how much to sell (esp/ENG)
Hola familia de risingstar.
Hoy os traigo mis aventuras con el crafting. Actualmente es una de las partes del juego que más me gustan y mas beneficio me ha dado, quitando la carta millonaria.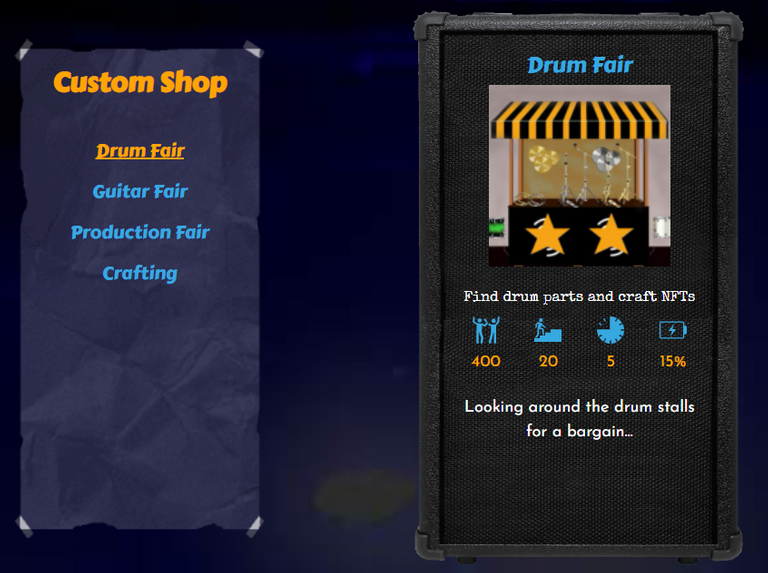 La idea es compartir con vosotros mis ventas de esta parte, y que sepáis mas o menos que valor tienen estos instrumentos en el mercado.
No hace falta decir, que esto es mi experiencia y que los precios fluctúan constantemente.
El primer crafting de instrumentos que os traigo son las guitarras, estas son las que menos beneficio me han dado hasta el momento.
Guitars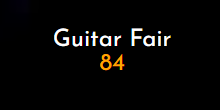 Con este instrumento hay bastante competencia y los precios son muy bajos, como veis llevo 84 misiones esto equivale a 536 starbits la misión.
Production
Es el instrumento que más he vendido, por lo tanto, el que mas ventas tiene en el mercado.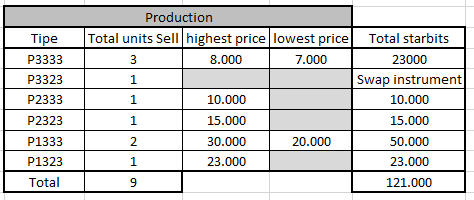 Con este instrumento llevo una media de 1.080 starbits por misión
Drums
Por ultimo os traigo mis números con las baterías. En este instrumento he tenido surte, ya que he sacado 3 de 4 partes de oro. Gracias ha eso, puede realizar una venta buena.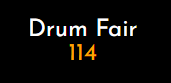 Con este instrumento llevo una media de 2.982 starbits por misión
Recordar que cada misión de crafting tiene un coste de 1.000 starbits. por lo tanto si no saco más de 1.000 por misión, estamos hablando que tenemos perdidas.
En este caso la media me da 1.532 starbits por misión, por lo tanto estoy en 500 positivos.
hay que destacar que el dinero que obtenemos con las ventas del crafting lo reinvierto en esta parte del juego, por lo tanto estoy jugado "gratis" con la esperanza de sacar más cartas doradas y poder hacer buenas ventas.
como siempre, gracias por leerme y aceptamos vuestros comentarios
saludos
English
Hello risingstar family.
Today I bring you my adventures with crafting. Currently it is one of the parts of the game that I like moree and it has given me the most benefit, removing the millionaire card.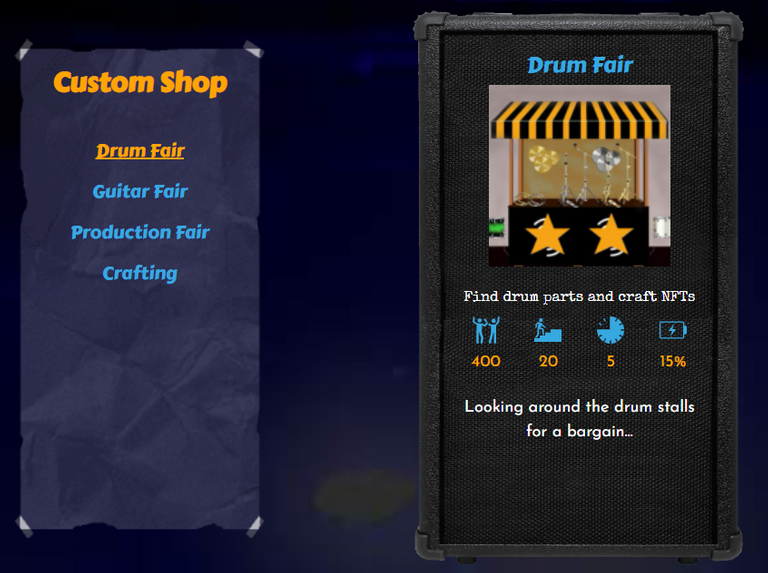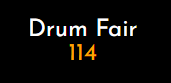 The idea is to share with you my sales of this part, and that you know more or less what value these instruments have in the market.
Needless to say, this is my experience and prices fluctuate constantly.
The first crafting of instruments that I bring you are the guitars, these are the ones that have given me the least benefit so far.
Guitar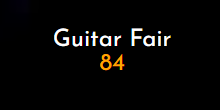 With this instrument there is a lot of competition and the prices are very low, as you can see I have carried out 84 missions, this is equivalent to 536 starbits for mission.
Production
It is the instrument that I have sold the most, therefore, the one that has the most sales in the market.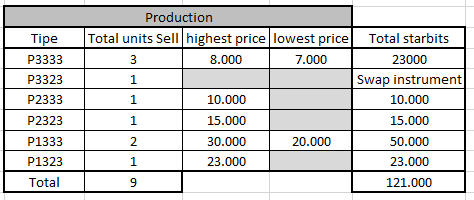 With this instrument I carry an average of 1,080 starbits for mission
Drums
Finally I bring you my numbers with the Drums. In this instrument I have been lucky, since I have obtained 3 of 4 parts of gold. Thanks to that, you can make a good sale.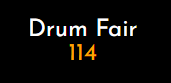 With this instrument I carry an average of 2,982 starbits per mission
Remember that each crafting mission costs 1,000 starbits. therefore if I don't get more than 1,000 per mission, we are talking about losses.
In this case, the average gives me 1,532 starbits per mission, so I'm at 500 positives.
It should be noted that the money we get from crafting sales is reinvested in this part of the game, so I'm playing "for free" in the hope of getting more gold cards and being able to make good sales.
As always, thanks for reading and we welcome your comments
Cheers
---
---