How increases starbits for fans by s3rg4
Hello Rising Star Family
Many of us we know how much the starbits rewards is increase for each fan.
I've been tracking this for a few months on the radio interview mission. The first mission of the second island.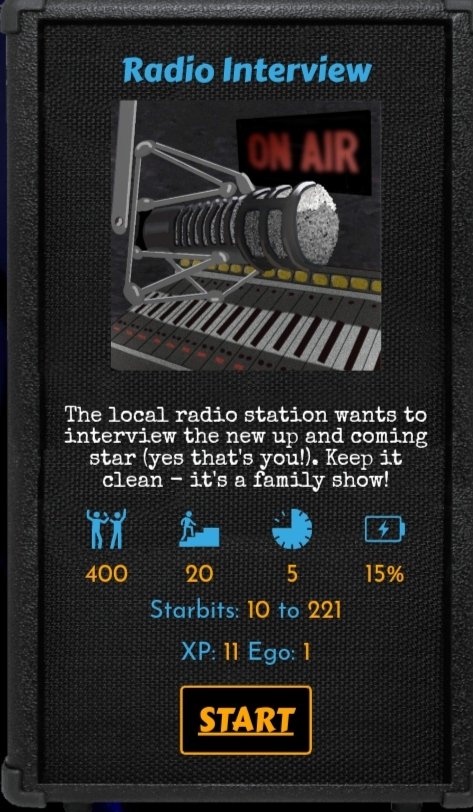 This only represents my experience with this mission, and the only thing I have done is monitor how many starbits that mission increases every time my fans increased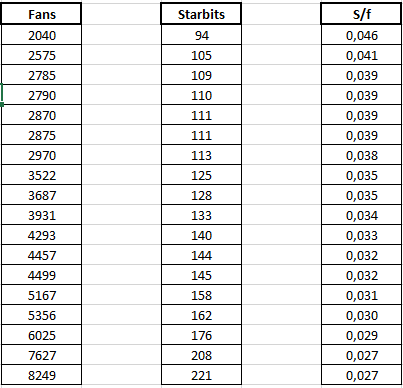 The first column is the number of fans
The second column is the maximum starbits you can get with that amount of fans
The third column is the starbits/fans

Conclusion
Like everything in Risingstar, it's not so easy to predict how many starbits you will generate, you can see that the formula is not linear.
In 2K fans each one added 0.04 starbits, but currently in my 8K fans each one only adds 0.027.
Every 1k fans that you add, the percentage goes down and the fans add less and less starbits.
Any opinion is welcome, I'm waiting your comments and I will keep you updated.
Español
Hola Familia de rising star
Muchos nos preguntamos, cuanto aumentan los starbits por cada fan?
Llevo unos meses haciendo seguimiento, del incremento en la misión radio interview. La primera misión de la segunda isla.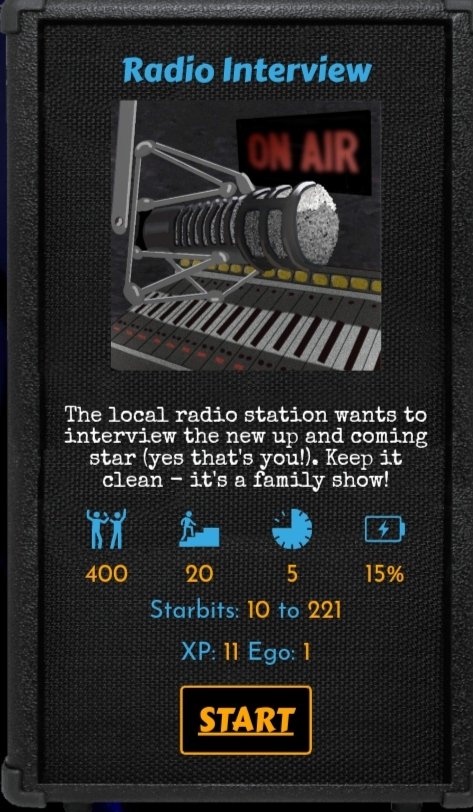 Esto solo representa mi experiencia con esta misión, y lo único que he hecho a sido monitorizar cuantos starbits aumenta esa misión cada vez que incrementaban mis fans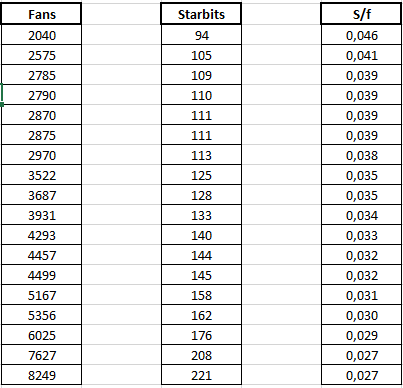 La primera columna es el numero de fans
La segunda columna es la cantidad de starbits máximos que puedes obtener por fan
La tercera columna es starbits/fans

Conclusión
Como todo en Risingstar, no es tan fácil predecir cuantos starbits generaras, ya que como podéis ver no es lineal la formula.
En 2K fans cada uno sumaba 0,04 starbits pero actualmente en mis 8K fans cada uno solo suma 0,027.
Cada 1k fans que sumas más o menos el porcentaje baja y los fans cada vez suman menos.
Cualquier opinión es bien venida, espero vuestros comentarios y os mantengo actualizados.
See you Next time
Saludos
S3RG4
---
---