Music Prometer Profit
hello rising family.
I'm going to explain my experience with music Promoter

The first time I try this part of the game, it was before the release of the Fan Club. At that moment the starpro was cheaperthan now.
In my first test I burned 18000 starbits and I ot 1.23 starpro.
so one starpro cost me 14700 starbits
I Atthat moment the bit on music promoter was 77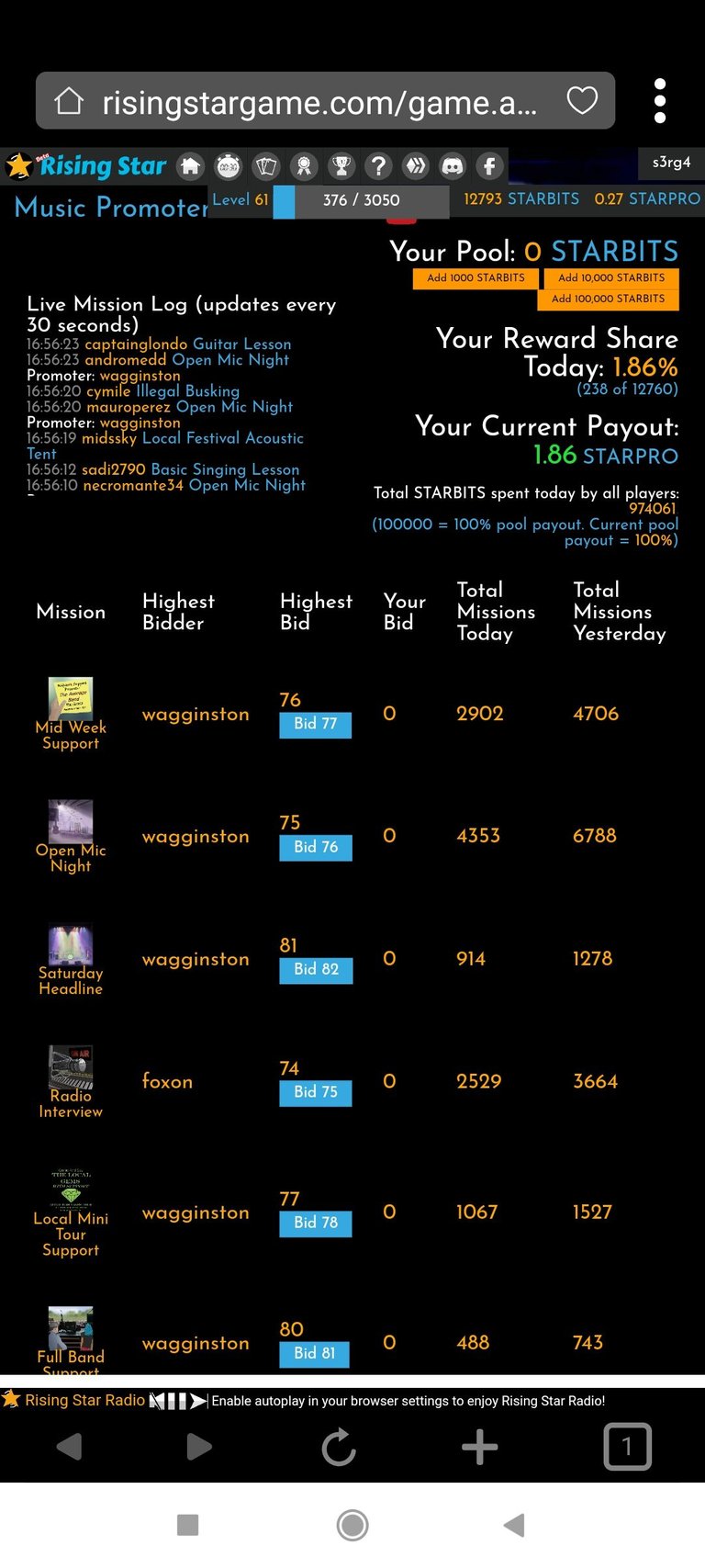 I took the capture before the end of the day, that's why you can see a greater amount of starpro
At the moment the bid is 122.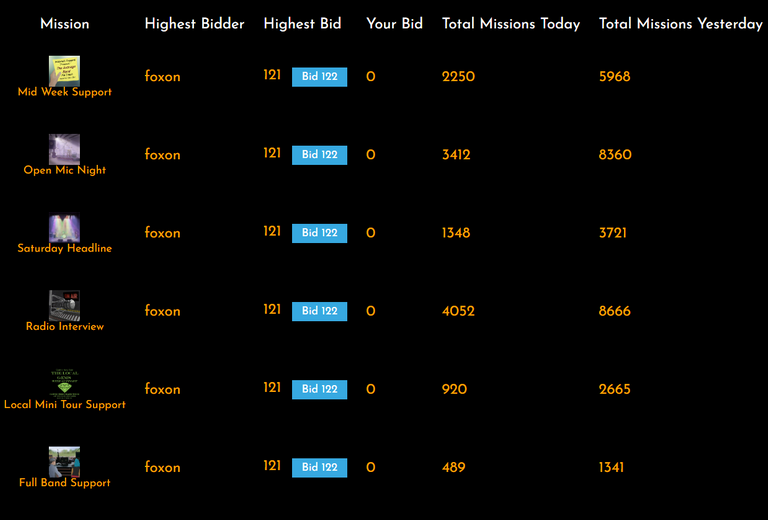 Whith this bid I have burned 10.000 starbits and i received 0.25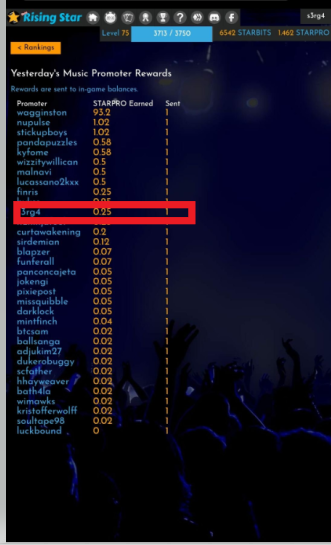 With these results one starpro cost me 40.000 starbits
the current price of starpro is 10 hive
Whit 10 hive you can buy mor less 34.000 starbits

Therefore you do not make a considerable profit, unless you make good offers in the market
but the good thing about Music Promoter vs. buy starpro, is that if you buy starpro, you need buy at less 1 starpro. becouse, you anly can depsoit 1 starpro you can't put less than one.
but if you burn it in music promoter any amount is on yor in game wallet
therefore the 0.25 that I have earned allows me to do 10 extra missions in fan club
Español
hola familia de risingstar.
Voy a explicar mi experiencia con Music Promoter

La primera vez que probé esta parte del juego fue antes del lanzamiento del Fan Club. En ese momento el starpro era más barato que ahora.
En mi primera prueba quemé 18000 starbits y consegui 1.23 starpro.
así que un starpro me costó 14700 starbits
En ese momento las apuestas del Music Prometer era 77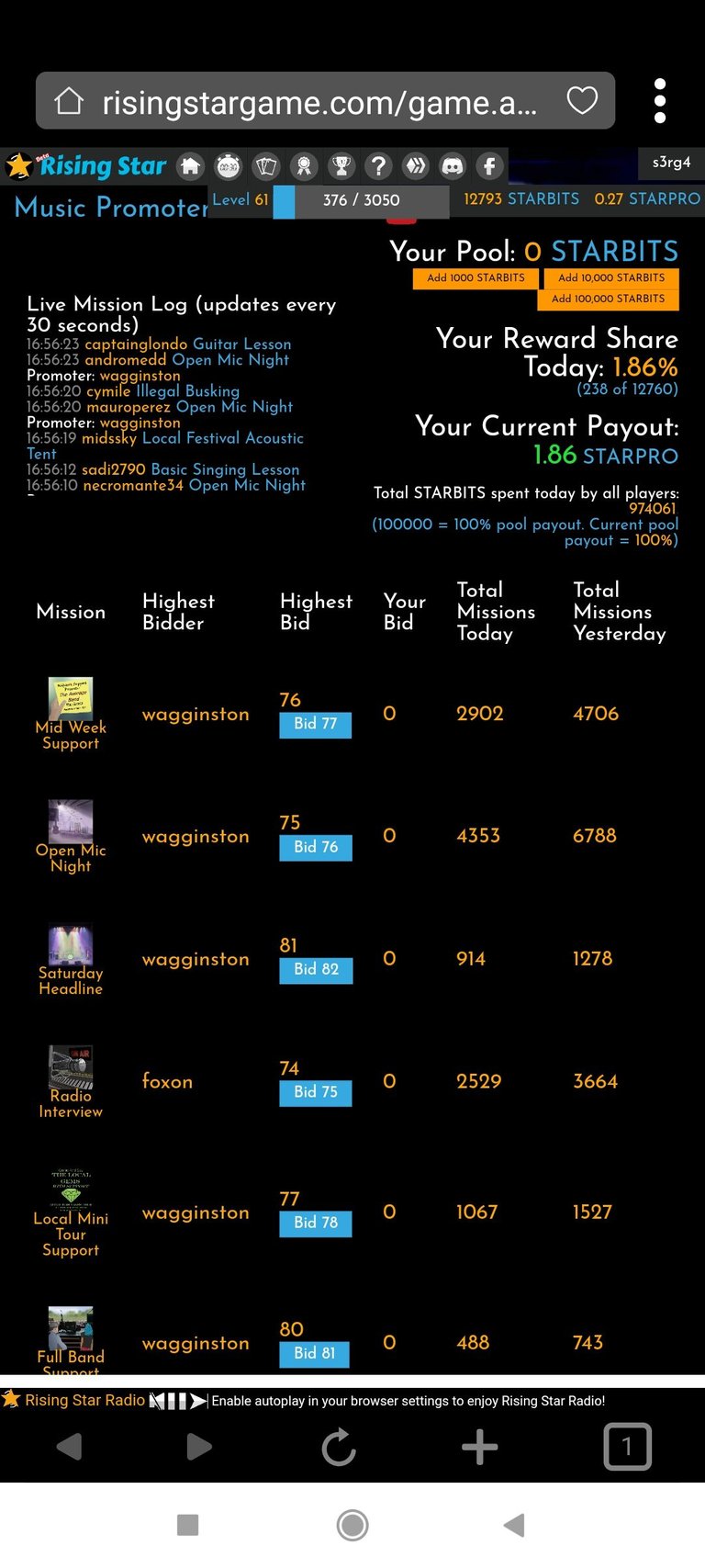 Tomé la captura antes de que terminara el día, por eso se puede ver una mayor cantidad de starpro
En este momento las apuestas en Music Promoter estan en 122.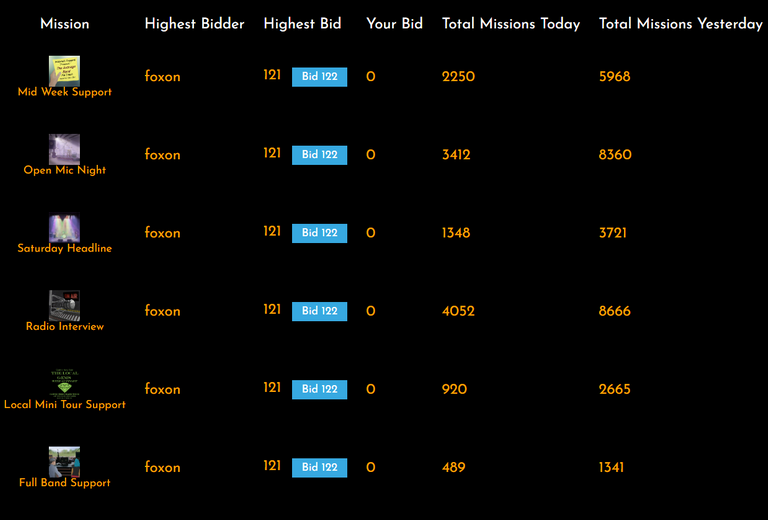 Con esta oferta he quemado 10.000 starbits y he recibido 0,25 starpro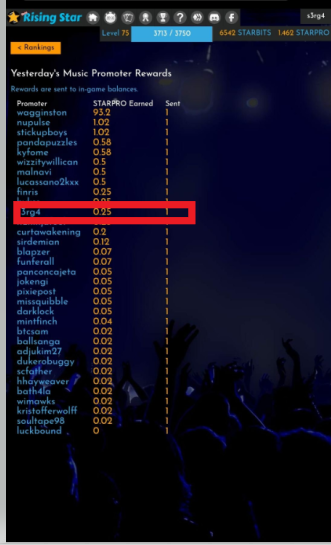 Con estos resultados un starpro me costo 40.000 starbits
el precio actual de starpro es 10 hive
Con 10 Hives puedes comprar unos 34.000 starbits

Por lo tanto, no obtienes una ganancia considerable, a menos que haga buenas ofertas en el mercado.
pero lo bueno de Music Promoter vs. comprar starpro, es que si compras starpro, necesitas comprar al menos 1 starpro. porque solo puedes depositar 1 starpro el juego no te permite ingresar menos de esa cantidad.
pero si lo quemas en Music Promoter, cualquier cantidad de starpro sera depositada en tu billetera del juego
por lo tanto el 0.25 que he ganado me permite hacer 10 misiones extra en el Fan club
---
---