Ansu Fati -The Legacy Continues.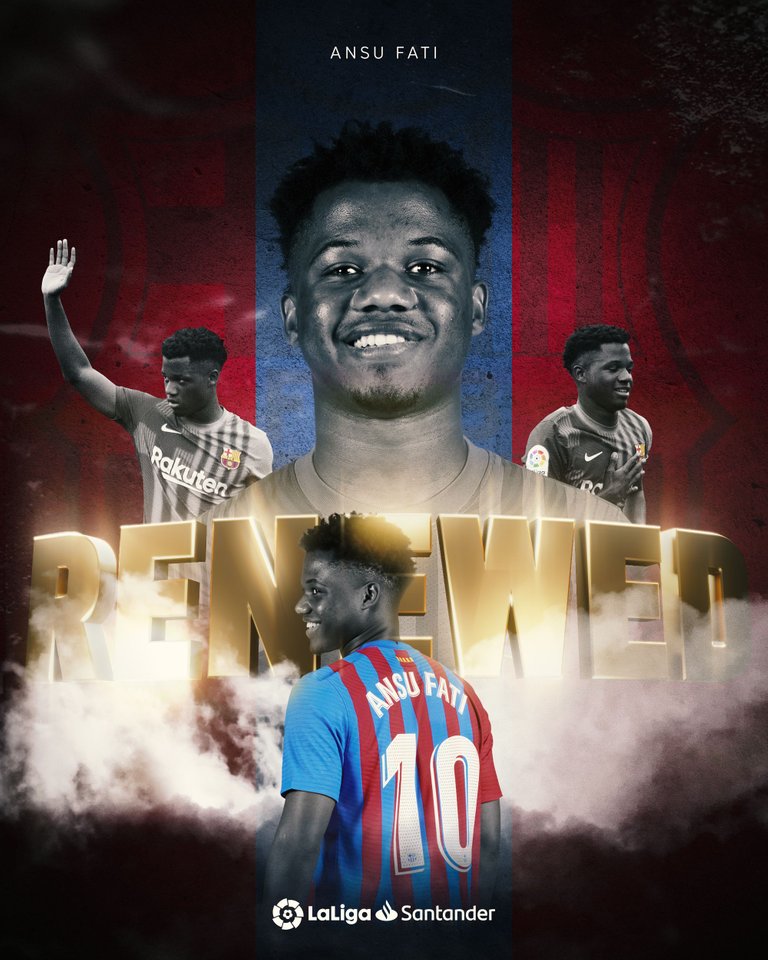 Source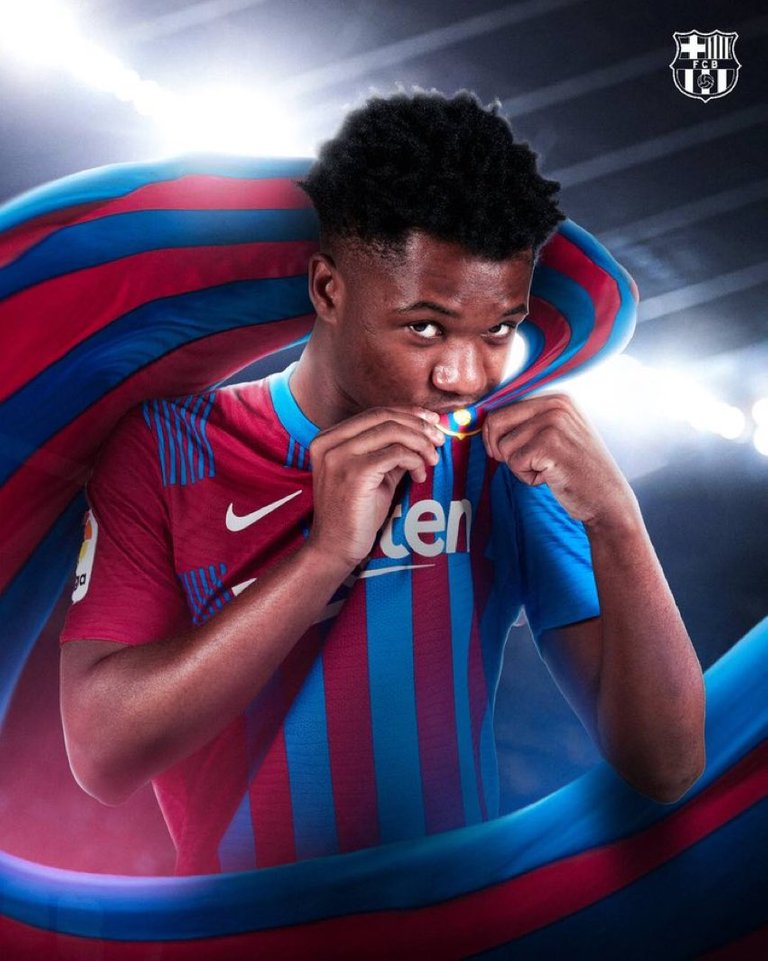 Source
Context: Messi's legacy was entrusted in the hands of someone who can carry on his work when he left FC Barcelona during the most recent transfer window. Ansu Fati was the perfect fit for the role. Both came from La Masia and both were left-footed. Both of them started their career as wingers while Messi mostly played in right-wing positions and Ansu Fati plays in Left-wing positions. Even though Ansu Fati was injured mostly in the last season, he came back to the team recently. And now he has extended his contract until 2027, with a release clause of almost one billion dollars. Guinea-Bissau's boy is carrying on the heritage of Argentina's Lionel Messi.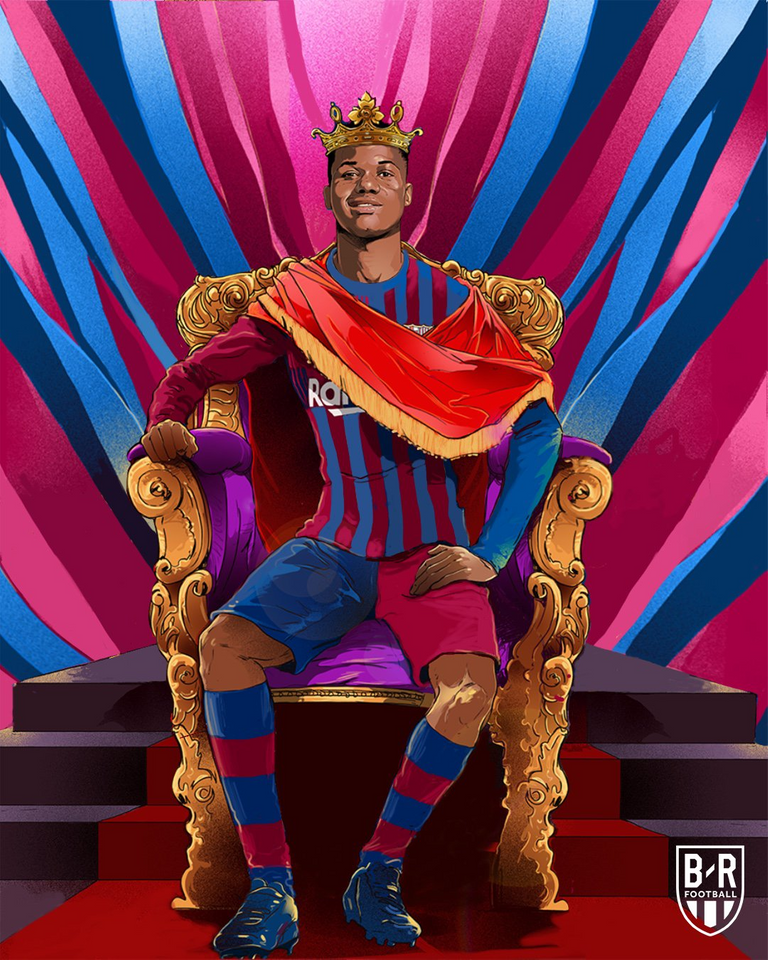 Source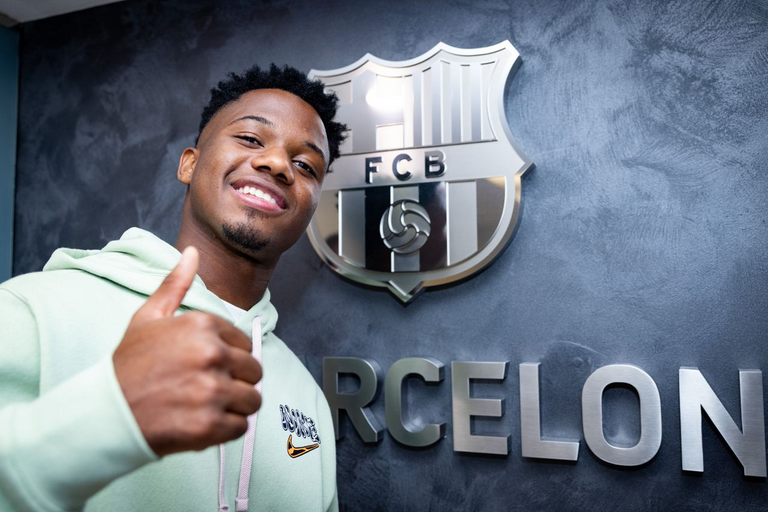 Source
Main Story :
Following Messi's departure from the club, which was met with much controversy from the Board of Directors, the question arose as to who would replace him in the starting lineup. In addition, who will carry on his legacy? With the exception of Ansu Fati, there was no one else. I truly wanted to see the La Liga Committee authorize FC Barcelona to hang his shirt as a sign of respect, and that's exactly what I thought. However, according to La Liga regulations, you are not allowed to hang up your jersey; if you do, you would be forced to play the entire season with 24 individuals in the squad, while the squad is supposed to have 25 members. As a result, FC Barcelona was unable to perform the honor for Messi due to the rules of La Liga. Later on, they approached Coutinho about wearing the No. 10 jersey, but he politely declined their offer. We are aware that he does not fit into the team's jersey because he is predominantly an attacking midfielder. Then FC Barcelona proposed to Ansu Fati that he wear the jersey, and he agreed to do so. With the donning of the shirt, the legacy of Lionel Messi is carried forward. The child from Guinea-tiny Bissau is now carrying on the tradition by not only wearing the shirt but also by doing other things. In addition, he serves as the leader of FC Barcelona's young guns. GAVI, NICO, DEMIR, ARAUJO, GARCIA, and DEST are the players who will shape the future of this team. And I'm hoping that Ansu Fati will take the initiative in the same way that Lionel Messi did for so many years. And I hope that Lionel Messi's legacy lives on.
---
---