David Weise-a South African, gave Namibia its first win on the World Cup stage.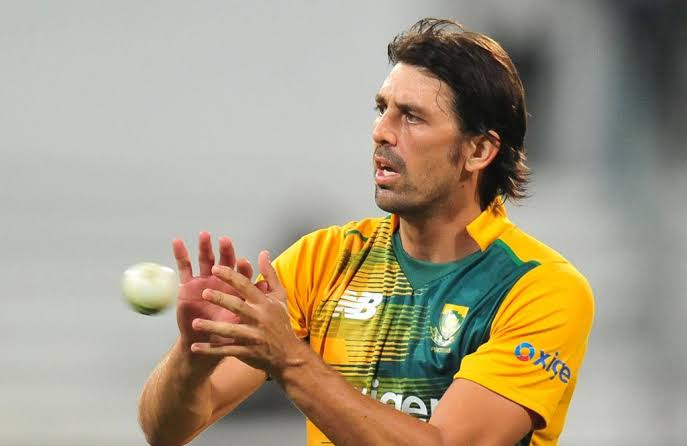 Source
Context: South Africa has a long record of players who were born in the country but who ultimately went on to represent another country in international competition. Kevin Petersen, Colin Munro, Jason Roy, Van Der Merwe, Neil Wagner, and a slew of other heavyweights are among those who have participated. Though Excluding Van Der Merwe, none of them had previously represented the South African National team. Prior to joining the Netherlands Cricket Team, Van Der Merwe represented South Africa on cricket fields worldwide. David Weise has been added to the list as a result of his participation in the T-20 World Cup for Namibia's international cricket squad and gave them their first win of the tournament. Let's take a look at the primary storyline.
Main Story :
David Weise, a South African-born footballer, represented his country in over 25 international matches for the country. He also participated in a large number of domestic and other cricket matches while there. He did, however, missed being a member of the Cricket South Africa cricket team's squad for the T-20 world cup. But that didn't make him stop from playing in the competition. He is currently playing in the competition as a representative of Namibia. His father was born in Namibia, and it was because of this that he was granted permission to represent the squad. Team Namibia was expecting a lot from David Weise, who was the major star player on their team and had a lot of experience under his belt. Aside from playing in the domestic league and representing South Africa, he has played in a number of franchise T-20 leagues throughout the world, including Australia and New Zealand. While continuing his cricketing career, he has represented Royal Challengers Bangalore, Guyana Amazon Warriors, South Africa A, Mumbai Cricket Association XI, Barbados Royals, Sussex, Benoni Zalmi, Hong Kong Island United, Karachi Kings, Paarl Rocks, Khulna Titans, Lahore Qalandars, Bangla Tigers, Tshwane Spartans, Cumilla Warriors, London Spirit, and Saint Lucia Kings, among others.
With a wealth of experience under his belt, he is able to demonstrate to Team Namibia why he is their most valuable player. He scored 66 runs in 44 balls, with a strike rate of 166, despite only having played 44 balls. Moreover, this is done while chasing the runs. The wicket of Van Der Merwe, another notable player for the Netherlands, was taken by him earlier in the innings. This proved to be enough to give Namibia the victory in their very first game of the T-20 world cup. David Weise, a journeyman wrote the history for Namibia today.
---
---