Rising Star : Still Busking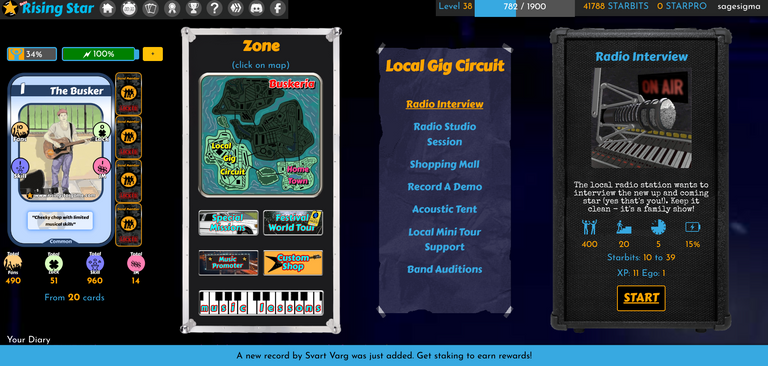 It's been a while since I bought a pack of cards; however, I did manage to get over 40k Starbits again in #risingstar, and threw 10k onto a pack of cards. I didn't do the math of Starbit to Hive to USD, and just rolled the dice...let's see what we managed to get this morning: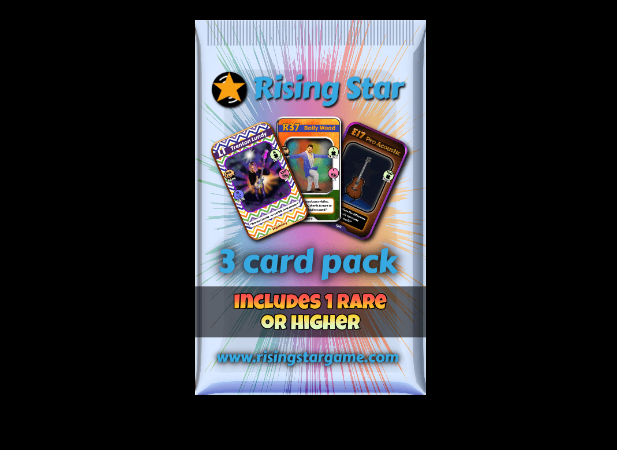 Today's pack opening yielded +56 in Luck. I was hoping to get cards to increase my fan base, but we'll have to count on the drunks in the meantime to keep pushing the Local Gig Circuit progress.
I'm still at Level 38, and sitting on 490 baseline fans. To get to the Shopping Mall event on the Local Gig Circuit, I'll need to get 750 baseline fans. I should really do a hard analysis on pack purchases, but I'm lazy...so I do enjoy the more "buy and let's see what happens" approach. It makes Friday mornings interesting.
All in all, I'm really enjoying this game, and I'm really in no hurry to get to the Starbit millionaire stage. Plus, I really want to win the Lennon NFT at some point (or buy it!) #risingstargame deities..."don't let me down!"
---
---